TCU's Patterson wonders why question posed to WVU's Holgorsen is big deal
Published
Nov. 3, 2015 5:20 p.m. ET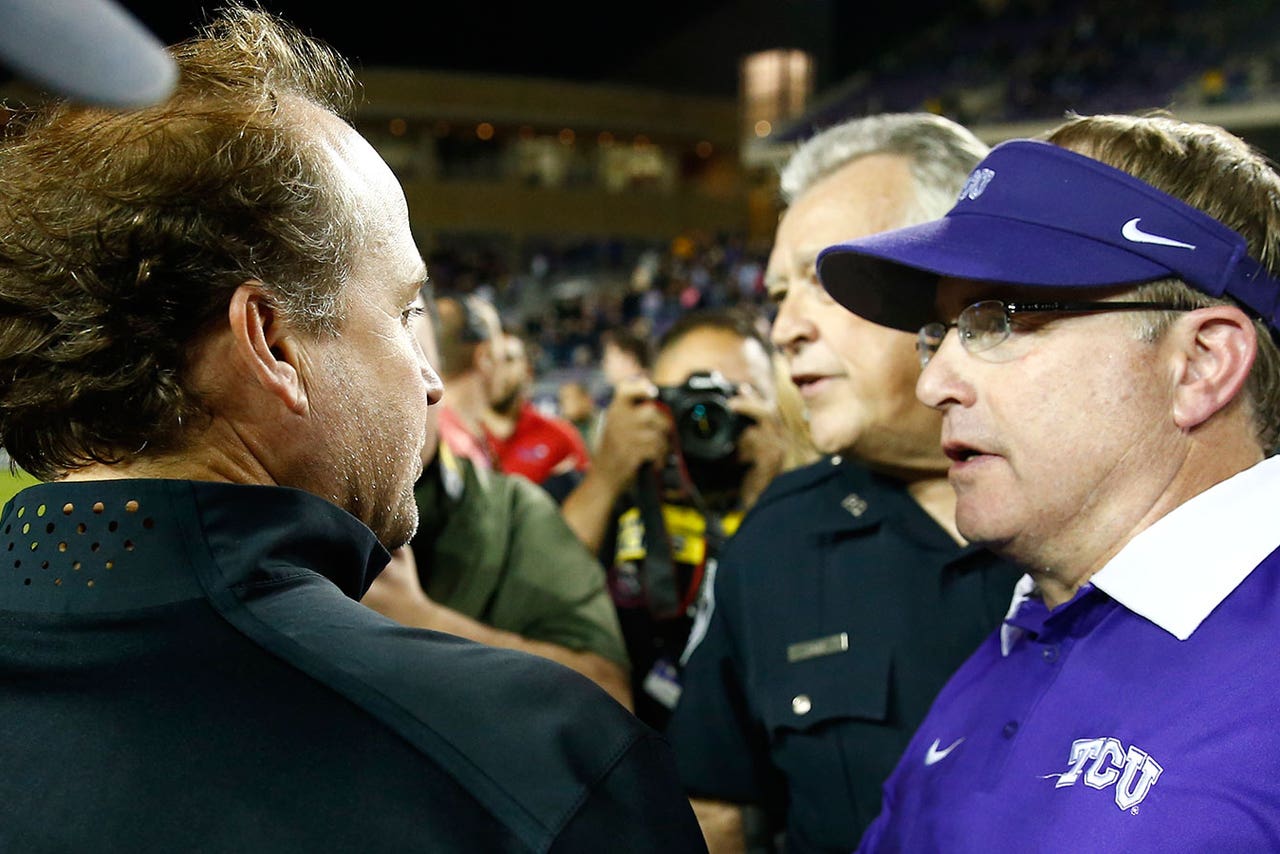 College football coaches talk all the time. A lot of them even visit other coaches during the summer and study their offense or defense or how they run their program.
Since last Thursday's handshake heard 'round the world, TCU coach Gary Patterson is wondering what the big deal is that he asked West Virginia coach Dana Holgorsen, on the heels of beating his Mountaineers, 40-10, a question that had nothing to do with their game.
According to multiple reports, as well as a video that had been taken off the Internet, Patterson could be heard asking Holgorsen for his take on if the No. 5 Horned Frogs could beat the No. 2 Bayor Bears, TCU's No. 1 nemesis who they play on Nov. 27.
"I call and talk to coaches all the time and ask the same questions," Patterson said Tuesday during his weekly press conference. "That's why I haven't even had a rebuttal. I asked just because they played them last."
West Virginia lost at Baylor, 62-38, on Oct. 17.  Holgorsen told Patterson, "You'll win," saying TCU is the more complete team.
Of course, it's probably doubtful that Holgorsen would have said, "You'll lose." 
---
---