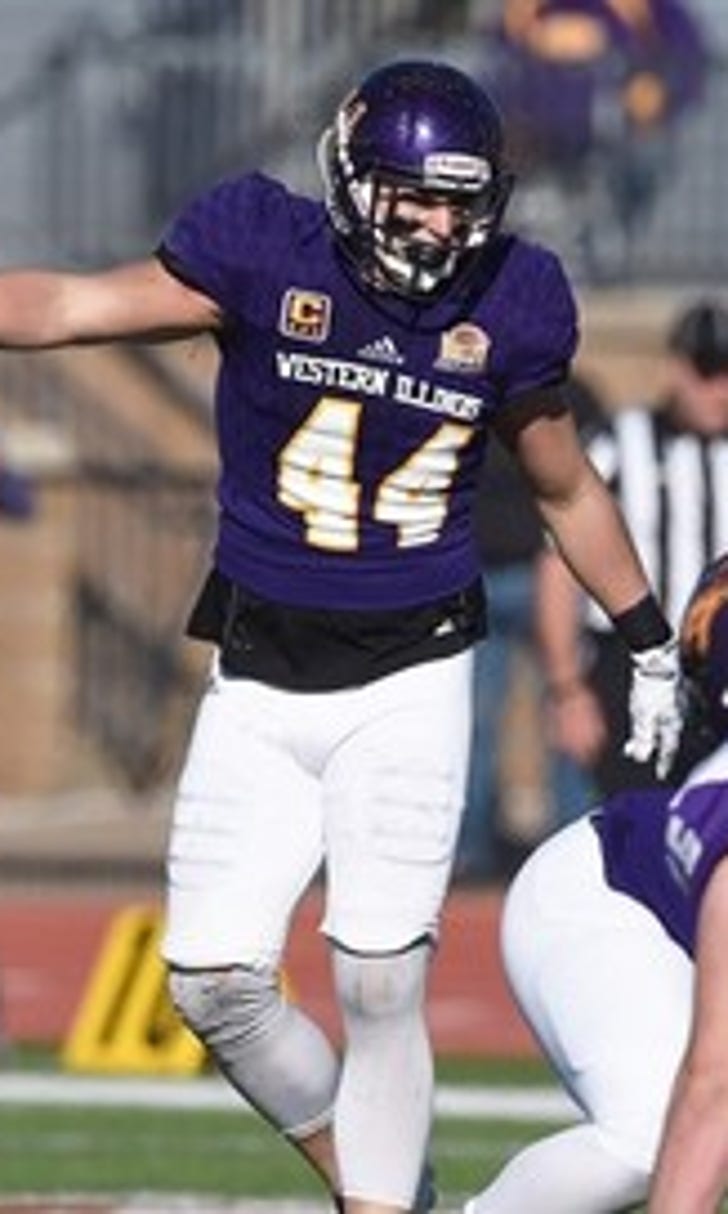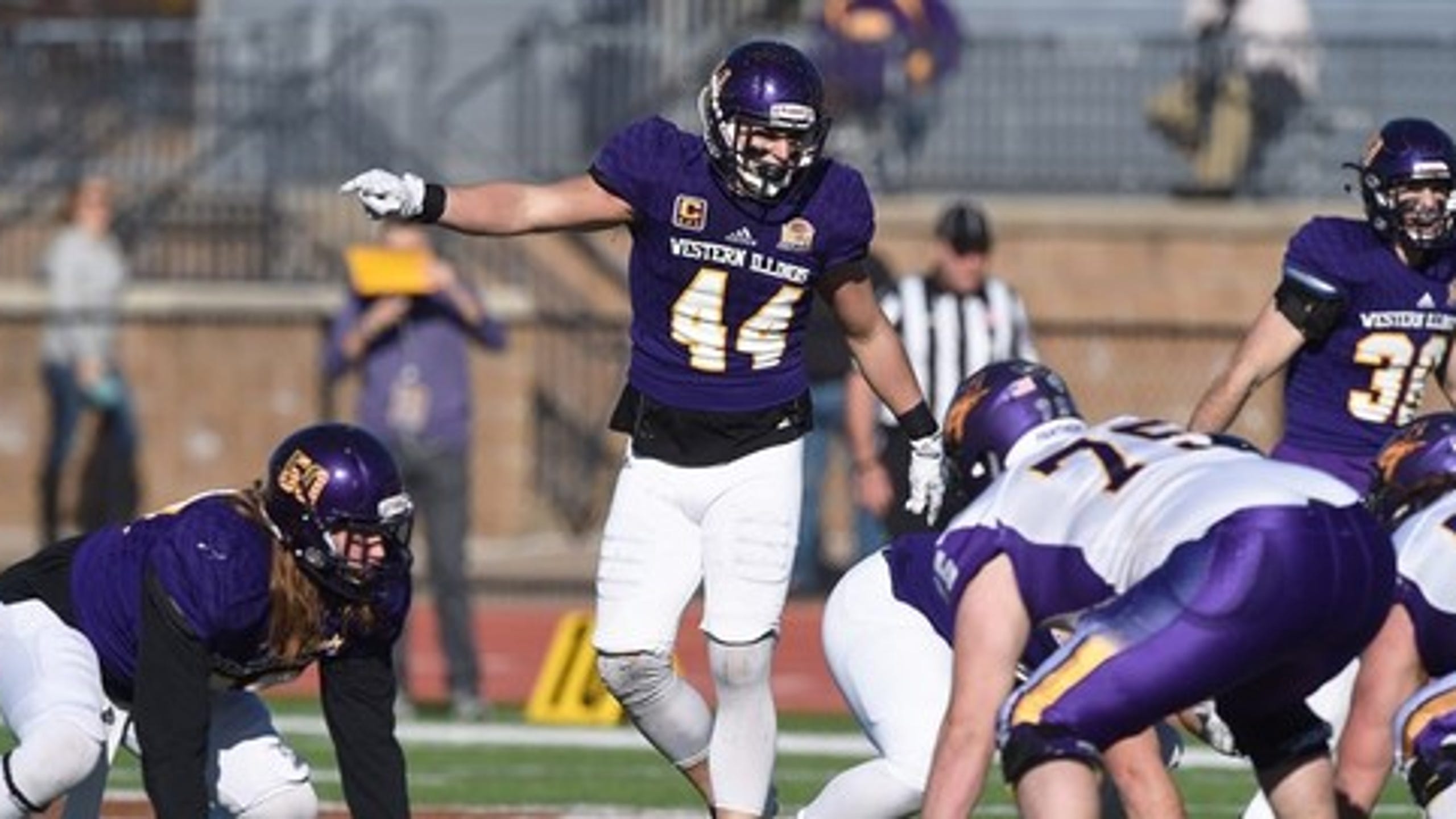 Taylor looks to lead Western Illinois' new-look defense
BY AP • July 10, 2017
(STATS) - Brett Taylor has received plenty of accolades for his on-field work delivering blows to oncoming blockers, chasing down opposing ball carriers and prying away turnovers.
The Western Illinois inside linebacker, however, is also interested in watching and learning as much as he can about football from a completely different perspective. He's working as a summer intern in the Leathernecks football office, helping the director of football operations, sitting in on meetings and seeing how recruiting works.
"I would like to coach high school football and eventually become an athletic director one day," Taylor explained. "With the budget crisis in Illinois, it's interesting to see how the organization works."
The incoming senior is on pace to graduate with a master's degree in sports management in December. He's also earned the Missouri Valley Football Conference's highest academic achievement by capturing the 2016-17 President's Council Academic Excellence Award. The honor requires a minimum 3.5 cumulative grade-point average and participation in athletics for a minimum of two years.
Inside linebackers coach Deion Melvin, who joined WIU in the spring for his 27th year coaching linebackers and serving as a defensive coordinator, said part of what makes Taylor a success on the field is that he carries over those study habits.
"He doesn't just win with brawn. He wins with brains too. He's that type of player," said Melvin, a former player for the Leathernecks and assistant coach under Randy Ball at WIU from 1993-98. "Most of the players I've coached that have been successful have been like that. They take care of business on and off the field. It is great to have guys like that."
"He's in the upper echelon when it comes to football IQ."
Taylor was named one of STATS' top 10 FCS players heading into the 2017 season after racking up 134 total tackles, leading the nation with 8 1/2 solo tackles per game and ranking third with 12.2 overall tackles per contest. That production helped him finish seventh in the voting for the 2016 STATS FCS Buck Buchanan Award for the country's top defensive player.
Now the 6-foot-2, 230-pound Taylor is having to adjust to a new scheme after coach Charlie Fisher decided the Leathernecks needed a change on that side of the ball. WIU finished last in the MVFC last season against the pass, allowing an average of 294.2 yards during a 6-5 finish that concluded with three consecutive defeats.
The Leathernecks are in the midst of a transition from a 4-3 defense to a 3-4 look, and Taylor is spending much of his time this offseason working toward improving in pass coverage and learning the new run fits and blitz packages.
"I think it's going to be super good because we're going to blitz a lot more often," said Taylor, who is getting the chance to play in his hometown of Macomb. "I'm excited about it. I think it's going to be cool and give us an element that our team needs."
If he chooses not to take an immediate path toward his goal of becoming an athletic director, Taylor just might get a shot at a pro football career. According to NFLdraftscout.net, he's rated 26th out of 147 inside linebackers eligible for the 2018 NFL draft.
Even though the STATS All-American's immediate focus is on leading the Leathernecks to the playoffs for the second time in three years, not everybody in the Macomb area is pleased with Taylor's variety of work this summer.
"I've also been working as a little league baseball umpire," he explained. "Sometimes the parents yell (at me), but it's no biggie."
No doubt those jeers will become cheers once he suits up for WIU in the fall.
---
---