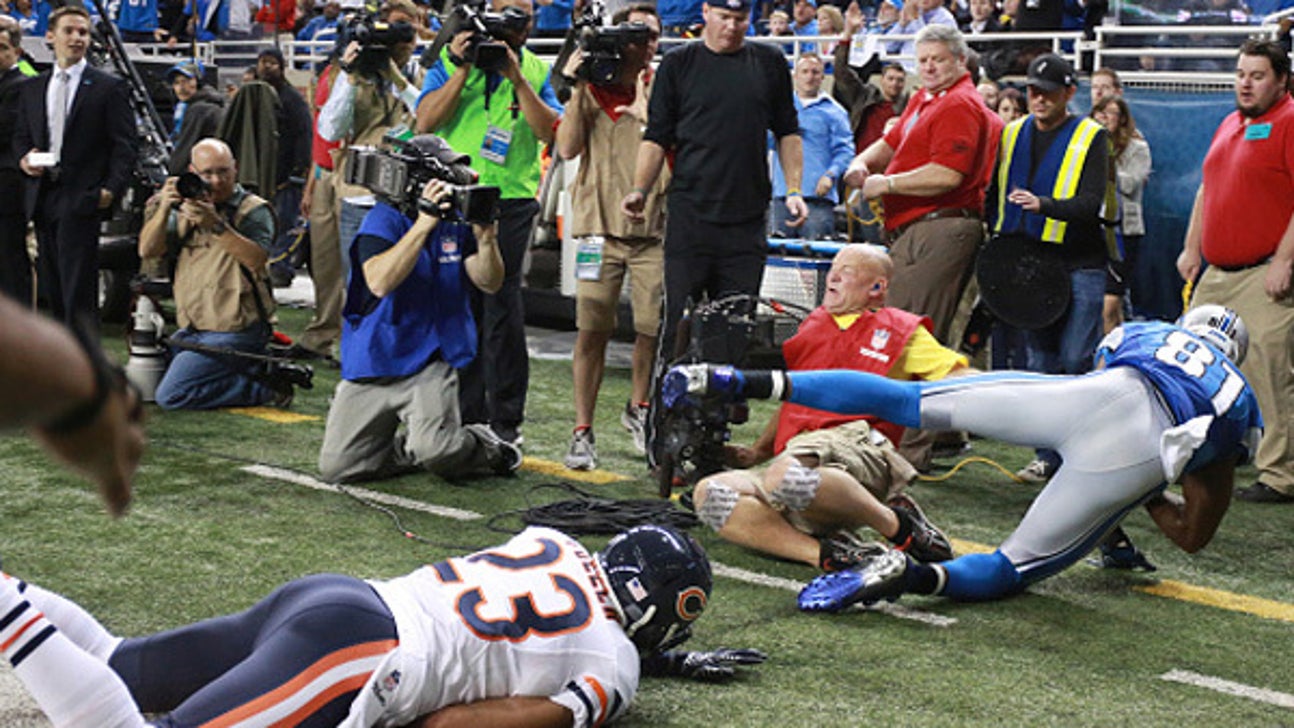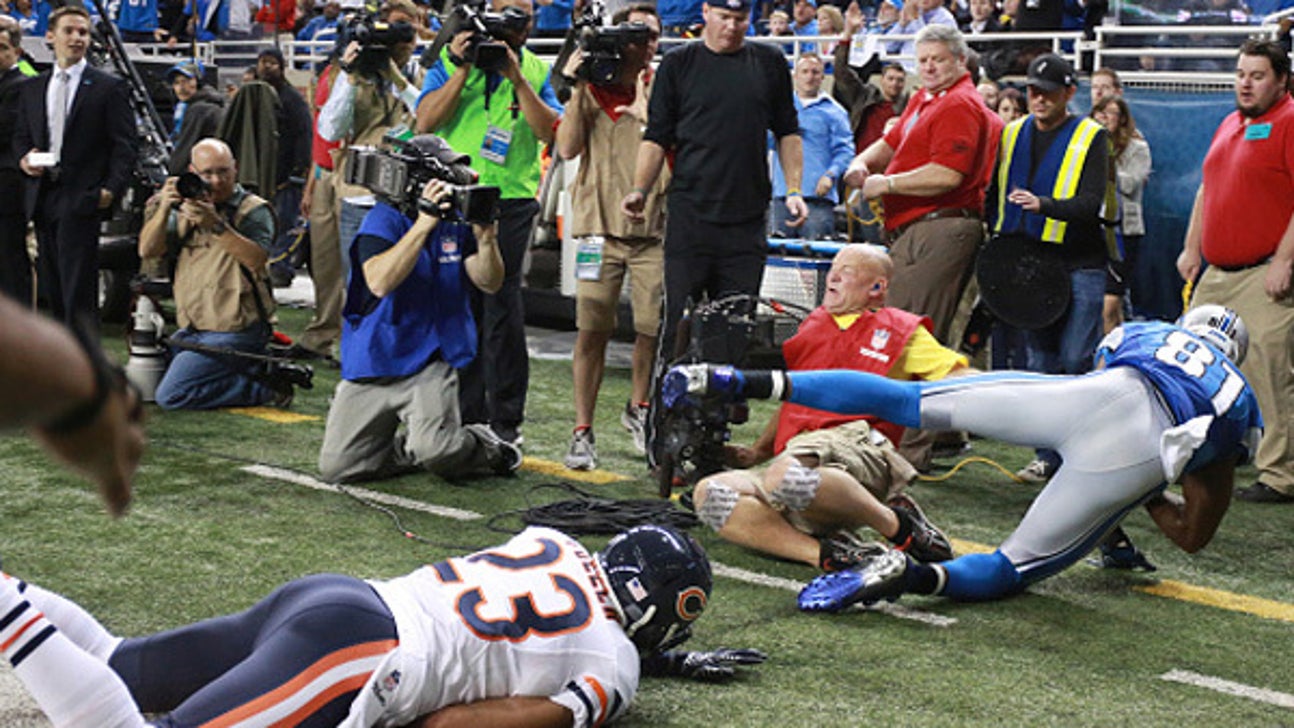 Tate thinks camera operators should be subject to fines
Published
Jun. 17, 2015 4:26 p.m. ET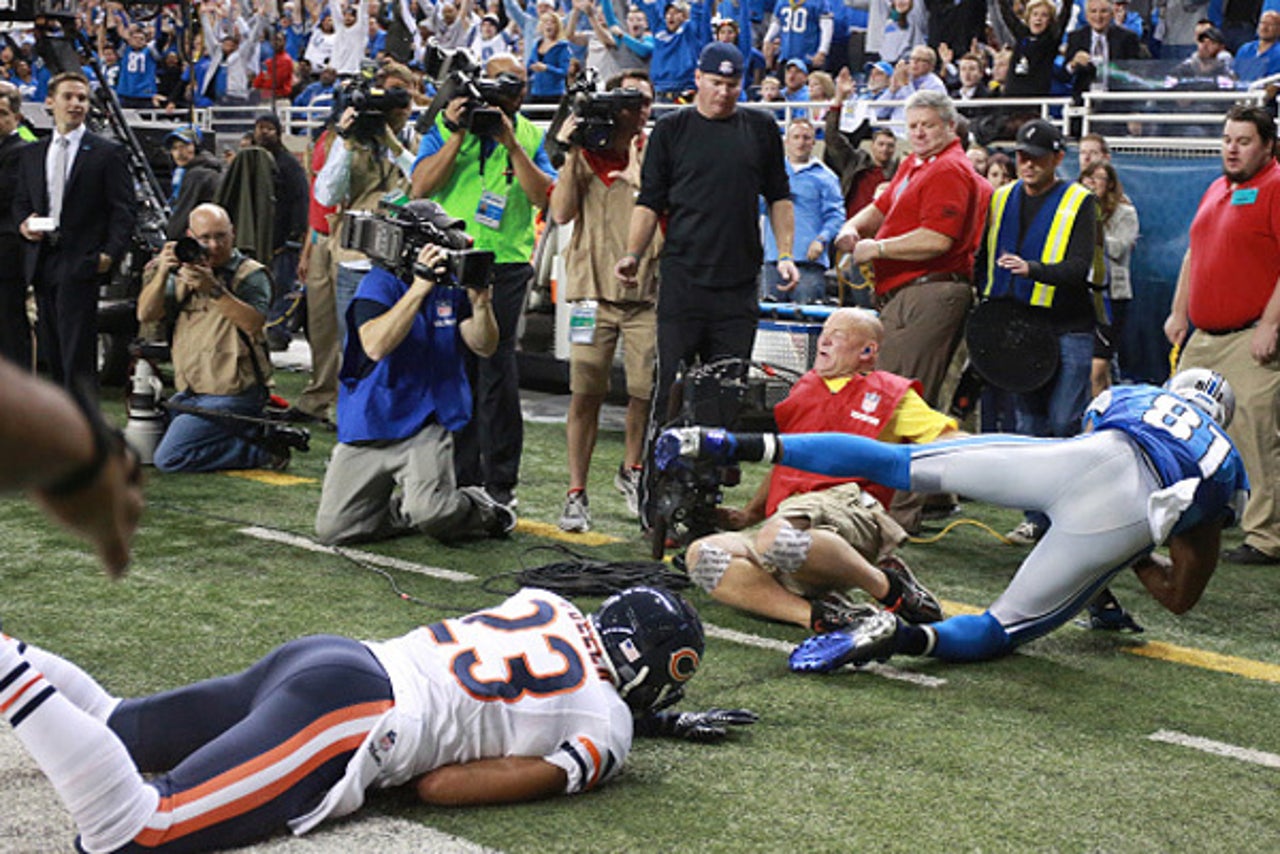 By Rachel Wold
Millions of folks witnessed Cleveland Cavaliers small forward LeBron James go crashing into a cameraman positioned on the baseline, and it resulted in a nasty gash to his head during the Game 4 of the NBA Finals.
James' incident was unfortunate, but Detroit Lions wide receiver Golden State took a little more seriously. According to ESPN's Michael Rothstein, Tate thinks the camera operators should be fined for contributing to an injury.
"When it comes to a safety hazard, they don't need to be on the field or the court and if they are, they ought to be, if something happens like that, they should be fined. Us athletes get fined for just about everything so they should have repercussions for when they are at fault for injuring a player, especially in that magnitude of a game."
Back up for a second. Tate is actually suggesting that a cameramen should be fined if a player sustains an injury that is theoretically preventable. So far, Tate hasn't collided with any cameramen during his NFL tenure, but the former Notre Dame wideout did take a giant leap into the Michigan State marching band.
To be fair, Tate is not the only one concerned and complaining about the sideline camera operators. Green Bay Packers quarterback Aaron Rodgers posted on Twitter after watching James wipe out:
The camera guy couldn't move his camera? The on-field and on-court cameras are unnecessary IMO. #getoffthecourt/field
Tate's claim does make sense. However, there are other sideline obstacles in place that cause collisions with players that can't be fined.
Remember wide receiver Jeremy Maclin's sideline Gatorade bath? Fortunately Maclin was not hurt in his crash landing.
More from Sportsnaut:
---