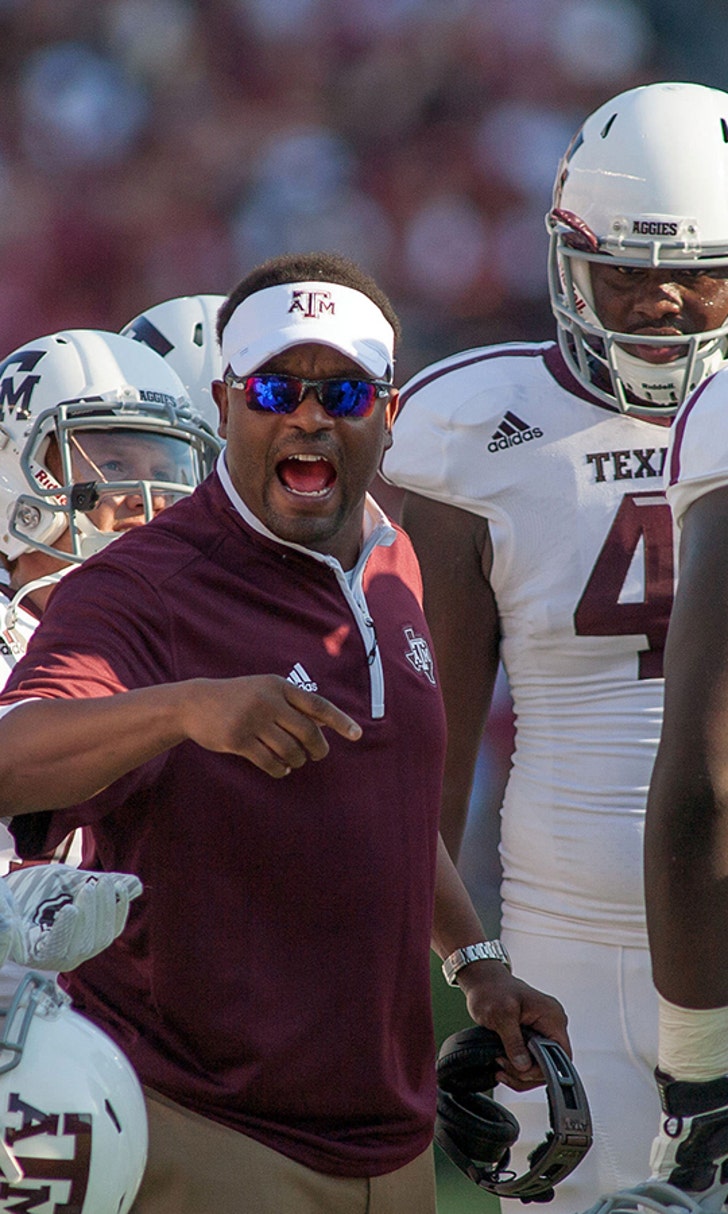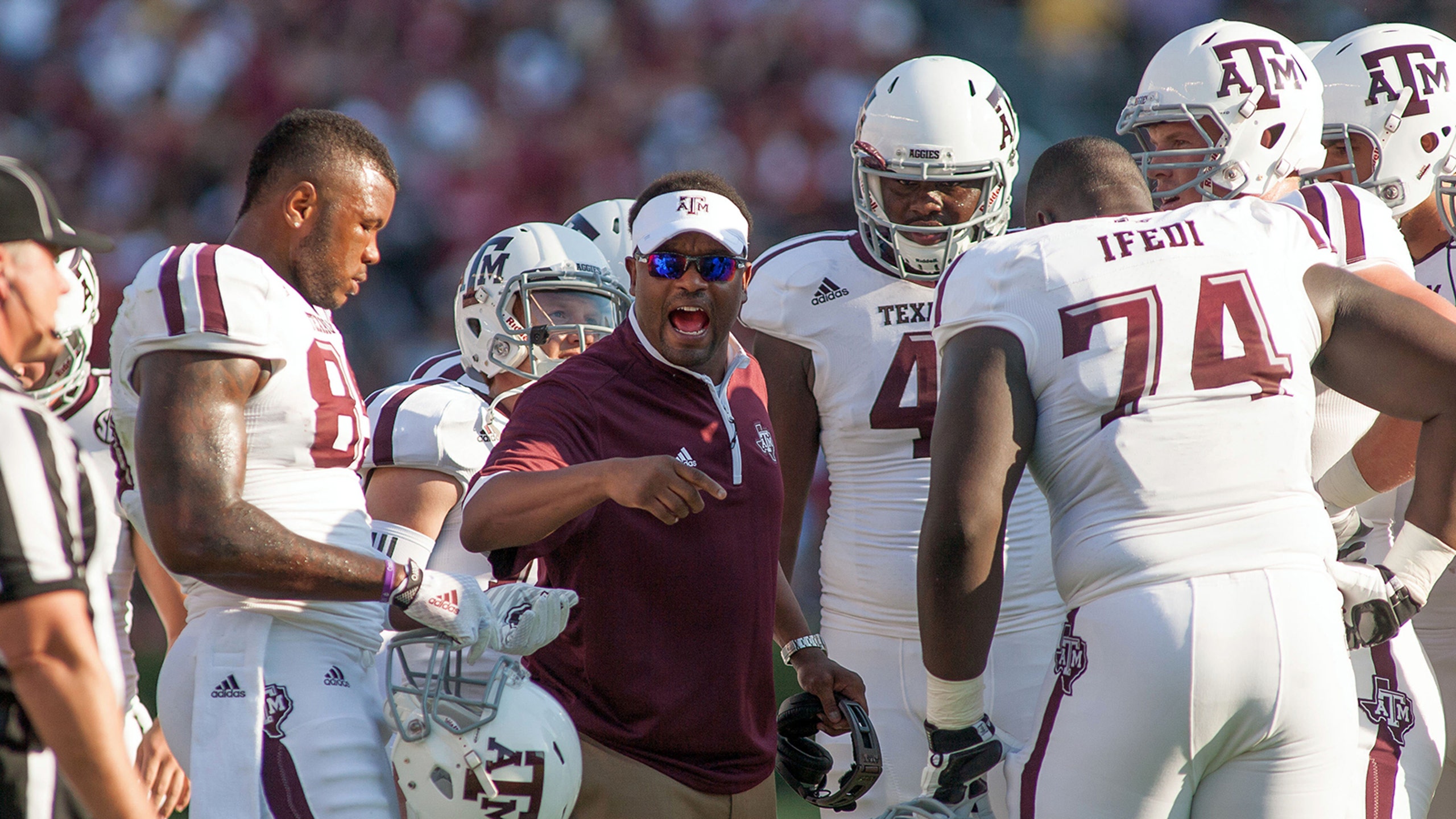 Sumlin: Texas A&M needs to develop talent beyond first-rounders
BY foxsports • June 11, 2015
Now in its fourth year as a member of the SEC, Texas A&M is still trying to build the kind of quality depth seen in some of the conference's elite programs.
And that's not an outsider's opinion; that's directly from Aggies coach Kevin Sumlin, who provided his assessment of the program at an event Thursday in Houston.
"You look at some of these programs, I'm not going to name them, but they have guys drafted in the second, third, fourth, fifth and sixth round," Sumlin told the assembled media. "That's where we need to be as a program."
Texas A&M has had five players selected in the first round over the past three seasons under Sumlin, an impressive number, but that matches the number of Aggies who have been taken in the second round or later during that same stretch.
It's the latter area -- the depth of talent -- that demonstrates where A&M lags behind the likes of Alabama and LSU, so it makes sense that Sumlin has highlighted it as something that needs to improve if the Aggies are to compete consistently in the loaded SEC West.
(h/t ESPN)
Image credit: Jeremy Brevard-USA TODAY Sports
---
---