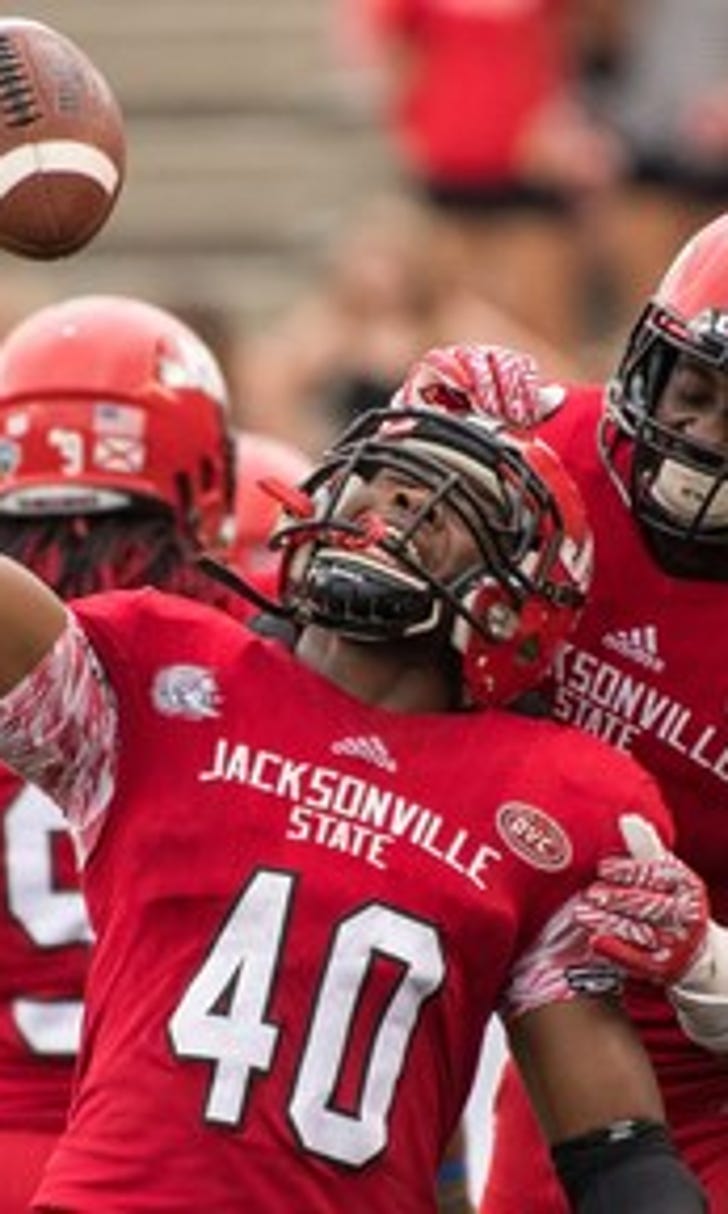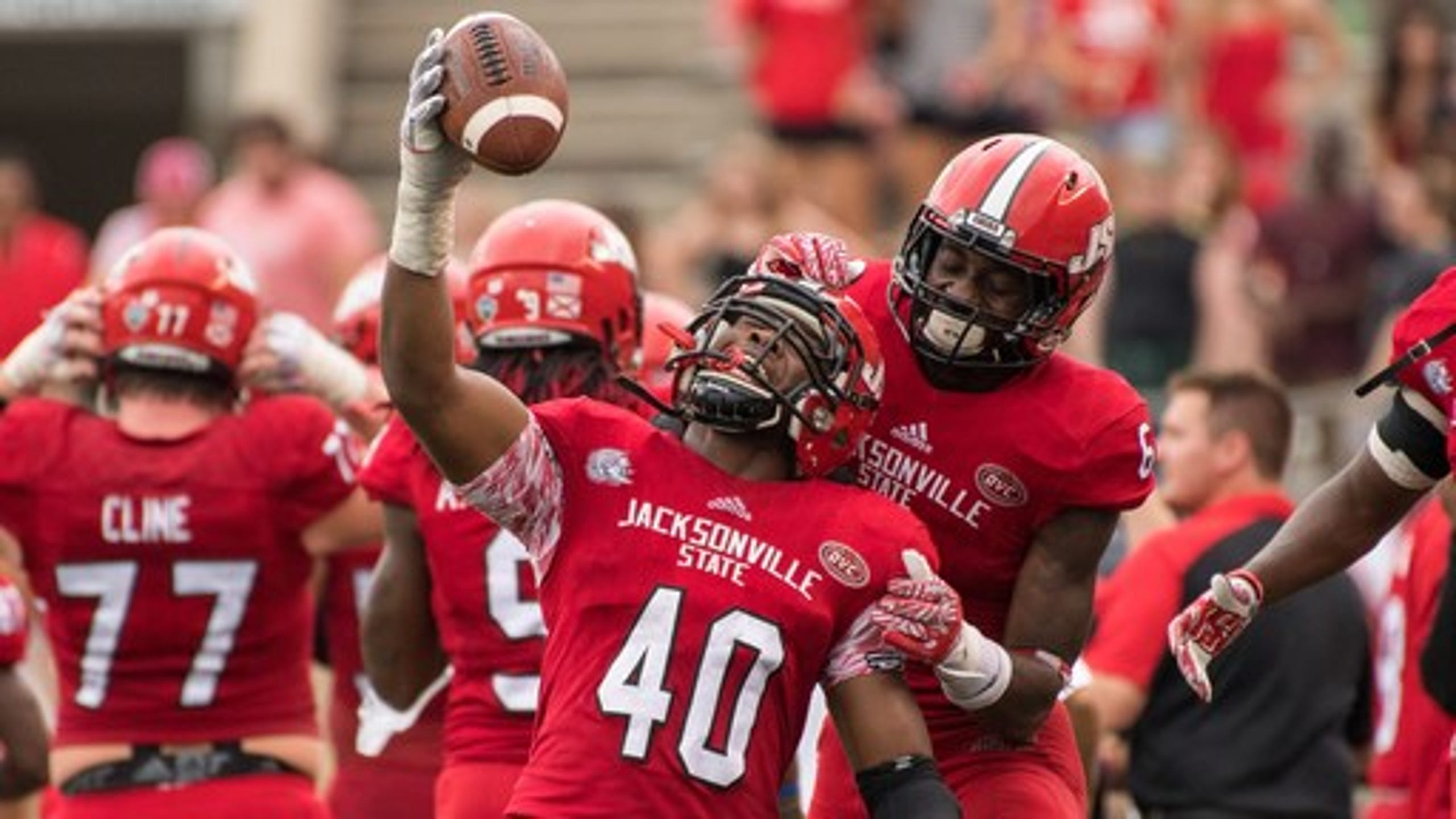 Streaks on line as Gamecocks finally open league play
BY foxsports • October 5, 2016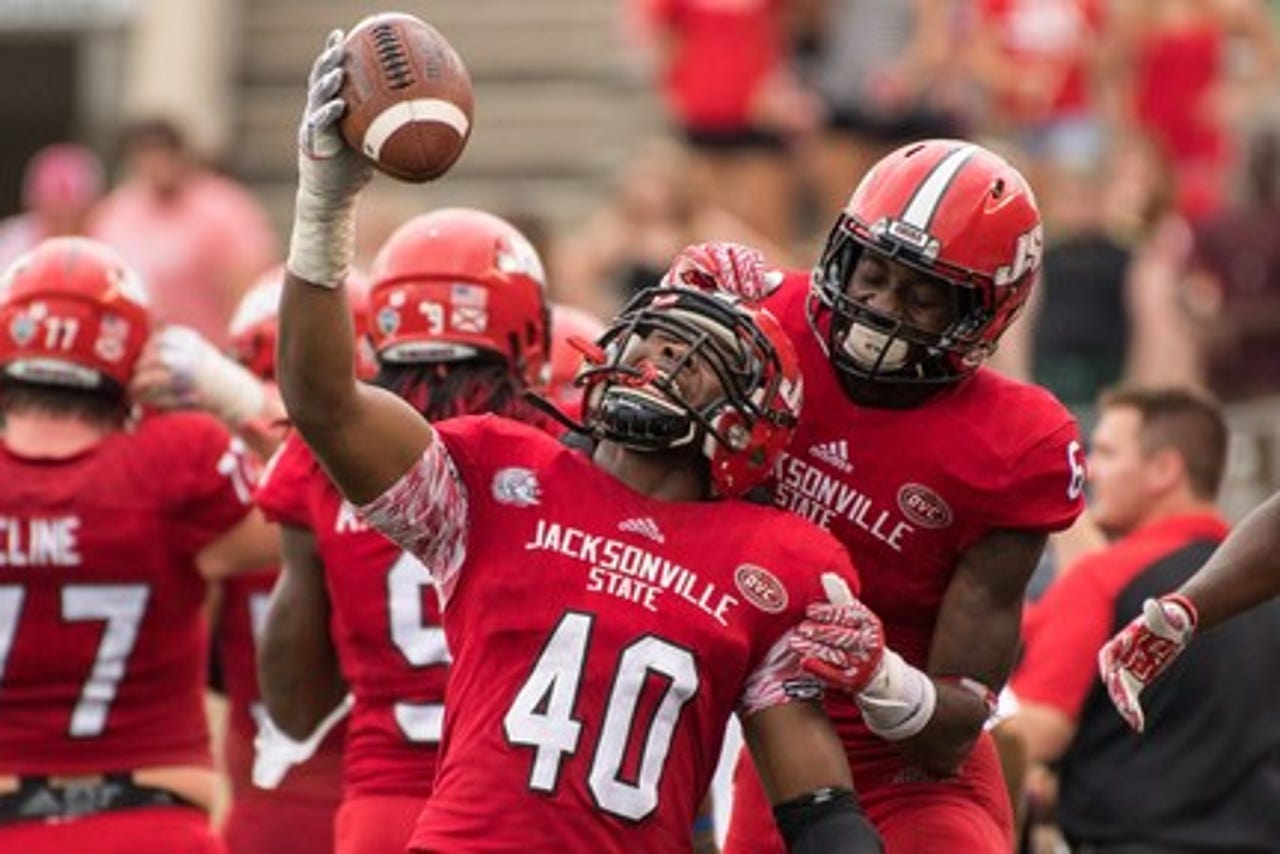 (STATS) - It's been almost three years since Jacksonville State lost an Ohio Valley Conference game. It only seems that long since the Gamecocks actually faced a league opponent.
Chomping at the bit to finally begin OVC play, Jacksonville State looks for an 18th consecutive league victory Saturday against visiting Tennessee Tech.
"It's kind of strange to be (this late into October) and playing your first conference game," JSU coach John Grass said.
In somewhat of a scheduling quirk, the Gamecocks (3-1) opened with four straight nonconference games then had their bye last week.
"I don't think it's a disadvantage to us," Grass said. "We needed a break."
Grass, 16-0 within the OVC, believes his squad actually improved during the off week - at least from a practice standpoint.
"The good thing about this team is that we seem to get better each week," he said. "We had some great practices last week and we got better. It wasn't just a week of going through the motions."
That can only mean more trouble for the others in the conference, who again are expected to chase the two-time defending champion Gamecocks. Ranked third in the STATS FCS Top 25, the reigning national runner-up last dropped a league game Nov. 16, 2013 at Eastern Illinois. They've also won 24 straight regular-season contests against non-FBS competition.
JSU prepped for the OVC slate by playing then-No. 21 LSU strong for a little more than a quarter before falling 34-13, and took down a pair of talented FCS squads in Coastal Carolina - currently ranked 17th - and Liberty in their last two contests.
Paced by star quarterback Eli Jenkins, the Gamecocks average 29.8 points and rank seventh nationally totaling 491.8 yards per contest. Jenkins, 29-0 against non-FBS schools in the regular season, has thrown for 950 yards and rushed for a team-leading 415 while totaling nine touchdowns.
He's completed 65.5 percent of his passes, thrown three TDs and ran for two in three games versus Tennessee Tech.
Junior defensive end Darius Jackson has 15 tackles - 7 1/2 for loss - and five sacks to lead a Gamecocks defense that ranks fifth in the FCS yielding 280.5 yards per game.
That likely does not bode well for the Golden Eagles (2-3, 2-1), who have dropped four straight in the series and been outscored 125-30 in the last three against JSU.
"We have our hands full," Tennessee Tech coach Marcus Satterfield said. "(We're) trying to teach our kids, don't really worry about (the Gamecocks). If we worry about them we'll drive ourselves crazy.
"We just have to figure out how to go down there and not turn the ball over. Keep it close and see if we can make it a game in the fourth quarter."
Satterfield has reason to be concerned considering his team has allowed an average of 36 points despite beating Eastern Kentucky 33-30 in overtime last week. The Golden Eagles also rank near the bottom of the FCS gaining 2.7 yards per carry.
"We're not effective in handing the ball off and gaining a yard right now," Satterfield said.
Tech does have a solid offensive threat in senior quarterback Michael Birdsong, who went 27 of 42 for 327 yards and threw three of his nine touchdown passes last weekend.
"If he wasn't in the game, we would have got beat by about five touchdowns," Satterfield said of the former James Madison and Marshall signal caller.
---