Auburn Tigers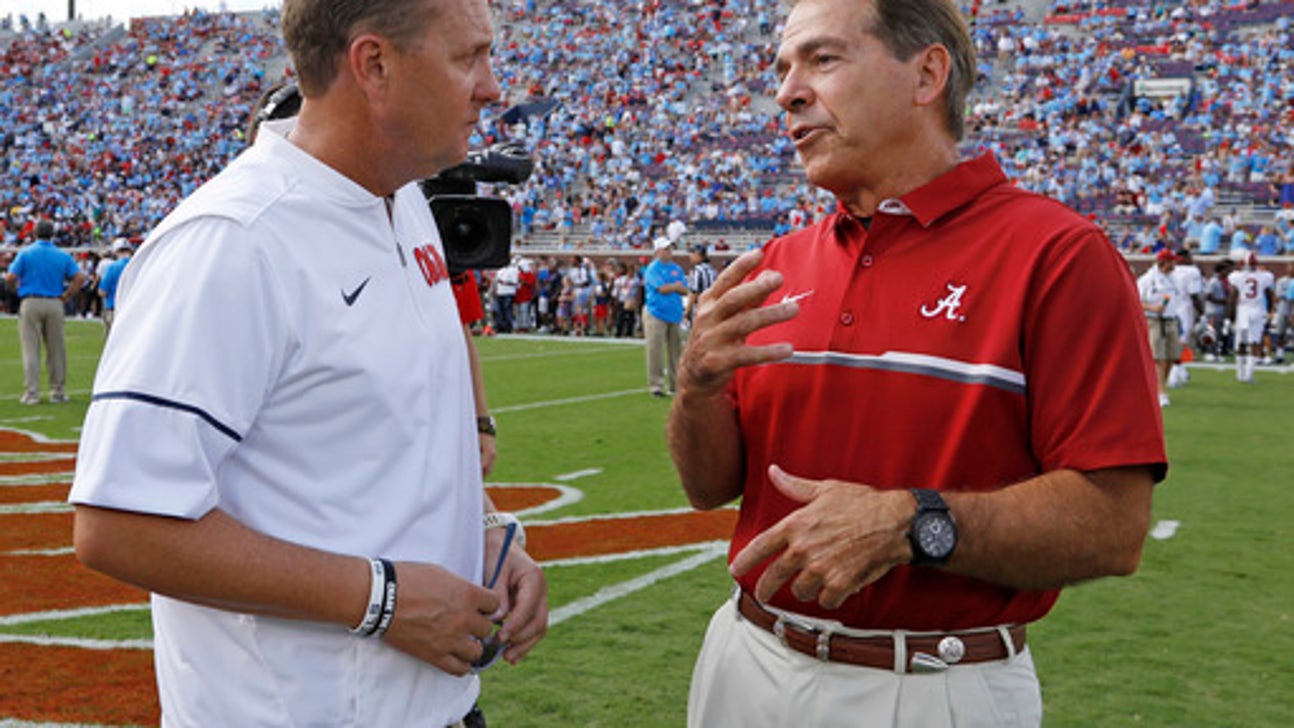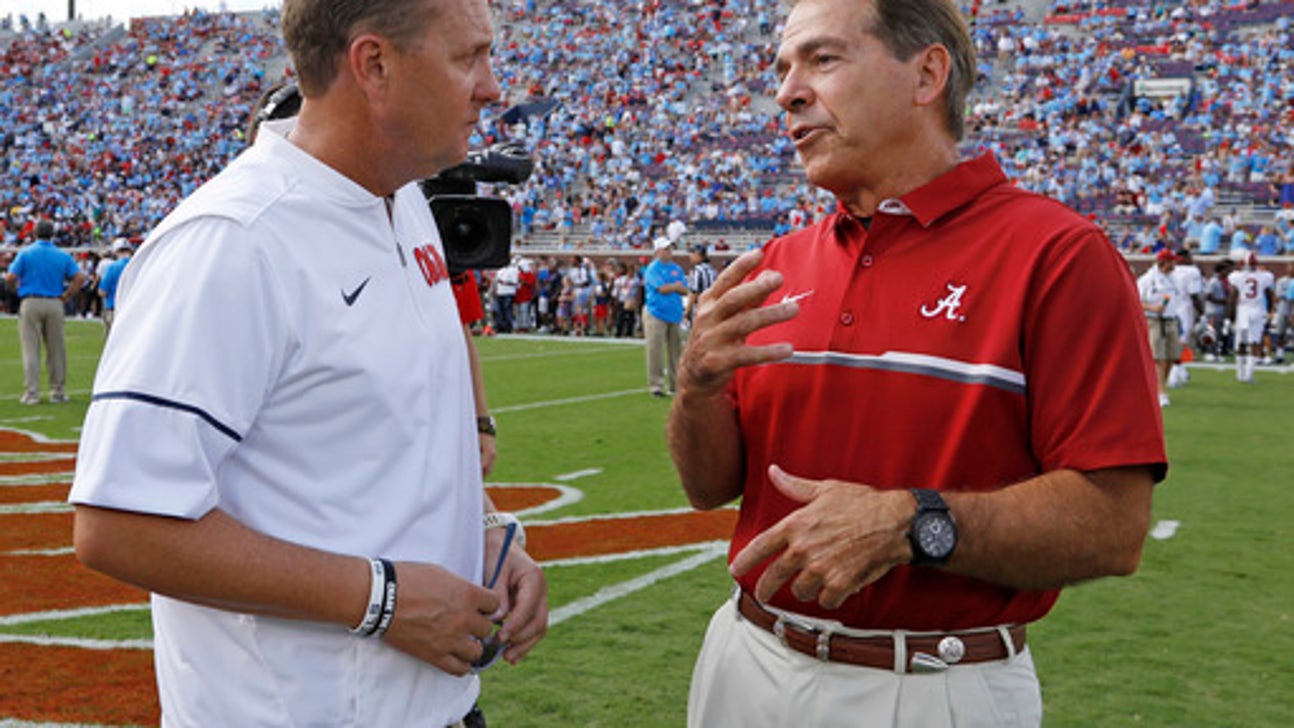 Auburn Tigers
SEC coaches unanimously object to NCAA recruiting reforms
Updated
Mar. 4, 2020 1:40 p.m. ET

DESTIN, Fla. (AP) Southeastern Conference coaches unanimously agree on one topic at the league's spring meetings this week: They disapprove of NCAA recruiting reforms passed in May.
''I think it's reckless, really,'' Mississippi coach Hugh Freeze said.
Added Alabama's Nick Saban: ''Sometimes we take a sledgehammer to kill a fly and it has some unintended consequences, which we may see here sometime in the future.''
The Collegiate Commissioners Association early last month approved a new signing period for high school seniors, allowing football players to sign national letters of intent six weeks earlier than previous years. The NCAA passed the legislation in April and needed the CCA, which administers national letters of intent, to sign off on the reforms.
SEC coaches were stunned when they heard about the changes, which were significantly different from the ones they expected to be passed.
They expected an early signing period, but had no idea high school juniors would be permitted to take official visits during a three-month period beginning in April. While programs well north of SEC country will seemingly benefit by being able to get kids on campus in warmer months than January, the SEC doesn't see any advantages with hosting kids in April, May or June and then needing to make sure they remain committed for the next six to eight months.
''There's a lot of paranoia that someone else has an advantage on someone else, whether it's a conference, whether it's one team versus another, whether it's one conference versus another,'' Saban said. ''So if we can create some rules that negate that advantage that somebody creates or pass a rule that creates some advantages for us, I think there's some of that that goes on.
''I also think there are some things that are really important, like player safety rules. Those are important things that can benefit the game and benefit the players. But I'm not sure about changing about the recruiting calendar around.''
College football's first early signing period is scheduled for Dec. 20-22.
SEC coaches and Commissioner Greg Sankey point out several flaws with the new system, beginning with how to balance recruiting with preparing for games and potential pitfalls associated with recruiting high school players who could be in the middle of playoff games in December.
''I just fail to see how those things are the right decisions for football overall,'' Sankey said. ''Those are the things that I'm not sure we got right.''
Initially, SEC coaches believed the early signing period would give kids who were firmly committed to a school the chance to sign a letter of intent and eliminate all the chaos that often comes in the weeks leading up to signing day. But the finished product had other tweaks.
-If Football Bowl Subdivision programs hire high school coaches or people close to recruits to non-coaching positions (support staff), they have to wait two years to recruit or sign another player from that high school.
-The reforms also put restrictions on where and when Division I coaches can participate in summer camps and increased the number of on-field football assistants from nine to 10, effective in January.
''Anything new, there's a lot of moving parts that go with it,'' Auburn coach Gus Malzahn said. ''There's a lot of strategy that goes with it. I think it will be very, very competitive in December on some of the signees. I think initially it was set up for the guys that knew exactly where they were going to go and just let them relax a little bit. But it could be a little bit different than that.''
A lot different actually.
For instance, the new rules will prevent Auburn from signing any football players from nearby Opelika High School for two years because Malzahn hired the school's former head coach, Brian Blackmon, as an analyst.
''I think the rule is ridiculous,'' Malzahn said.
There's little the SEC coaches can do now aside from adapt to the new rules.
''There are going to be a lot of challenges not to mention the fact that December is a pretty busy time in the world of college football from a hiring standpoint,'' Florida athletic director Scott Stricklin said. ''And you're now going to introduce that in the middle of young people making decisions? Plus you're pushing up the evaluation process, which I can't see how that's good for the young person or for the team.''
---
More AP college football: www.collegefootball.ap.org and https://twitter.com/AP-Top25
---
---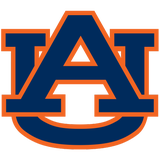 Get more from Auburn Tigers
Follow your favorites to get information about games, news and more
---