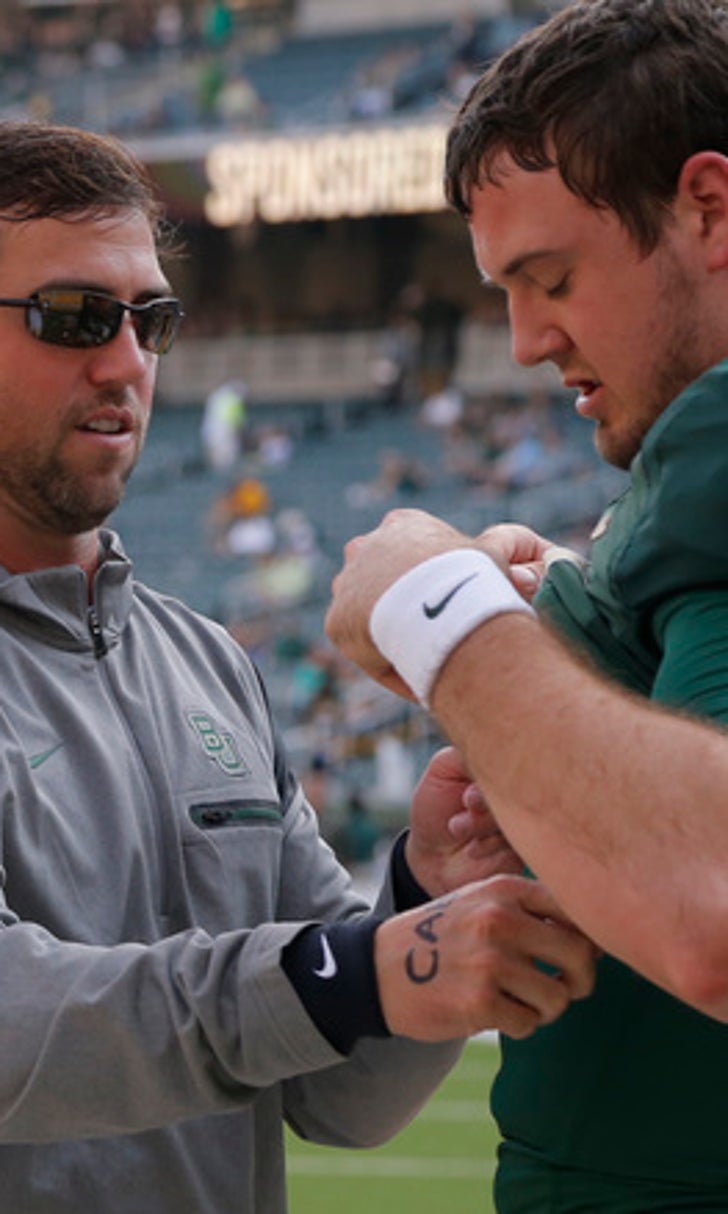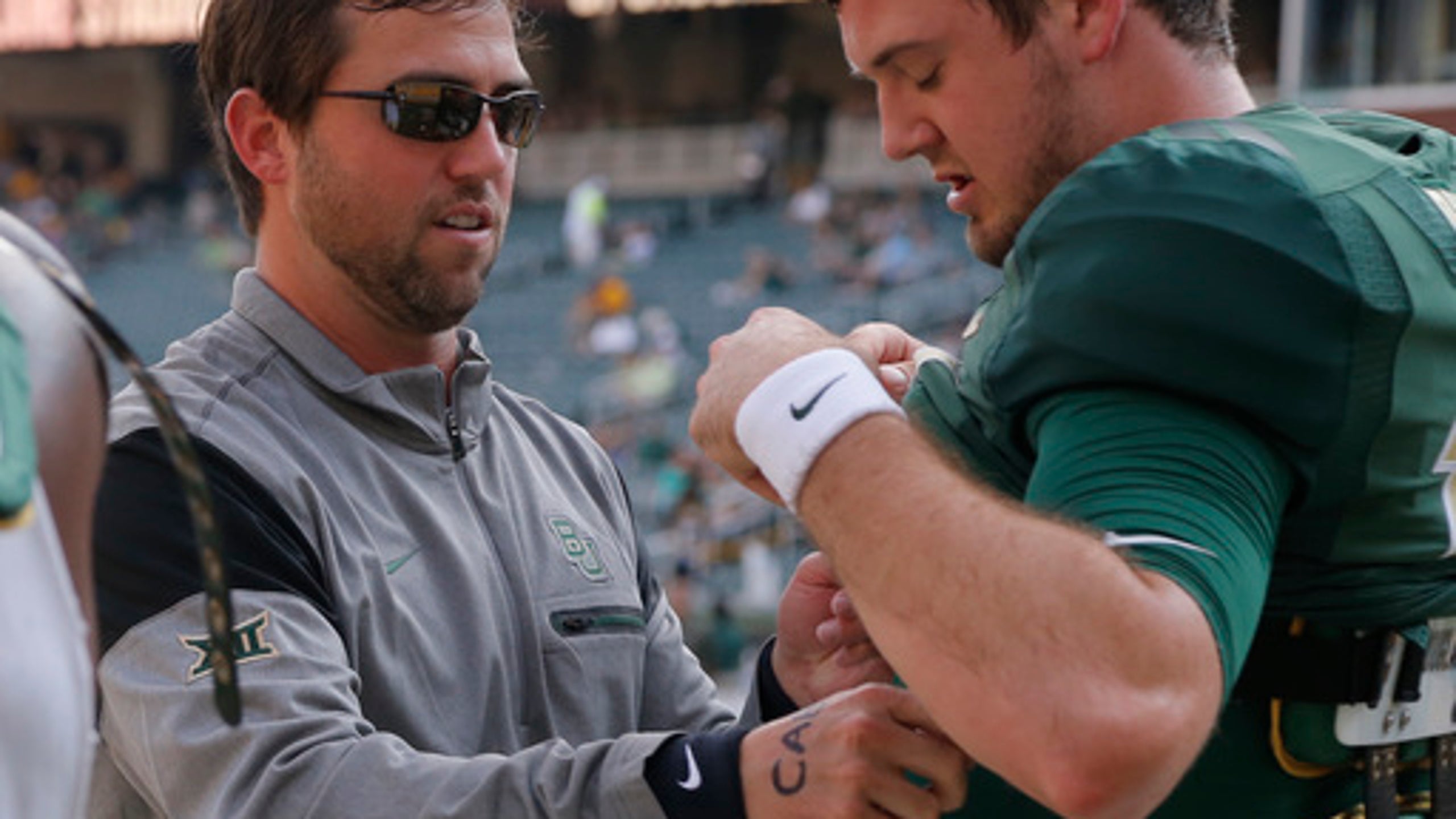 Russell 4 TD passes, No. 23 Baylor rolls 55-7 over Demons
BY foxsports • September 3, 2016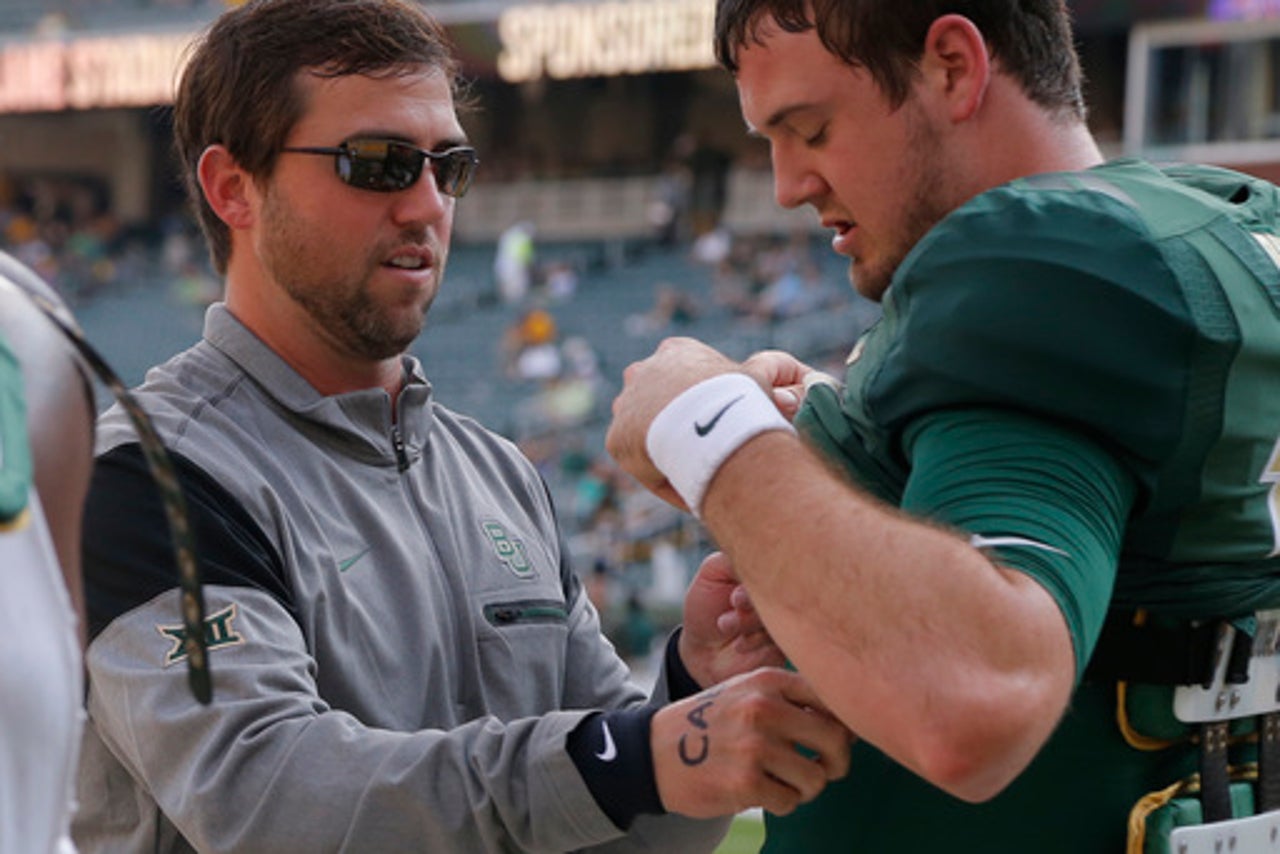 WACO, Texas (AP) Seth Russell threw four touchdown passes in less than a half and No. 23 Baylor beat FCS team Northwestern State 55-7 on Friday night in its first game since the sudden dismissal of coach Art Briles.
Russell was the top-rated FBS passer when he suffered a season-ending neck injury in the seventh game last season. He completed 14 of 20 passes for 163 yards with TDs to four receivers, including two tight ends. The Bears led 41-0 when he threw his last pass, a 10-yard TD pass to Pooh Stricklin with 5 minutes left in the first half.
Baylor's offense looked very similar to what it has in recent years under two-time Big 12 Conference champion coach Art Briles, who lost his job in the wake of a May report from an external investigation into allegations the university mishandled complaints of sexual assault, including some against football players.
''It was refreshing honestly to get to football, for me,'' acting head coach Jim Grobe said. ''I wanted to see how we reacted as a team. ... I've just got a good feeling about these guys after the game. That's what I was wondering going in.''
Grobe retained the rest of the coaching staff, including offensive coordinator Kendal Briles, the former coach's son who had the initials "CAB" written on his hand - presumably for Art Briles.
''All for it, he's who brought me here. ''He gave me opportunity and I love him for it,'' Russell said when asked about the tribute. ''Coach Grobe did a fantastic job of stepping into a risky situation. He's done a great job of handling it, and he's been staying positive the entire time.''
Grobe said he had no issues with the younger Briles honoring his father with the initials.
Baylor had 498 total yards, 275 rushing and 223 passing.
The Bears scored on their first nine possessions, seven touchdowns and two field goals by Chris Callahan, and were up 55-0 before their first punt with 5 minutes left in the third quarter. Northwestern State finally scored on their ensuing possession.
Baylor led 48-0 at the half, when the Demons had 3 total yards and eight punts.
THE TAKEAWAY
NORTHWESTERN STATE: Really, the outcome should have been no surprise. Northwestern State had lost its previous four meetings against Baylor by an average margin of 50 points, including 70-6 two years ago. Brooks Haack, the second graduate transfer in a row to start for the Demons, was under constant pressure and completed only 3 of 13 passes for 14 yards, but did run 3 yards for their only score.
BAYLOR: The Bears, who are down to about 70 scholarship players, got some valuable playing time for true freshman quarterback Zach Smith and plenty of other non-starters, including third-teamers on offense and defense after halftime. Smith went through spring practice after graduating high school early, and was thrust into the role as backup when Jarrett Stidham left Baylor this summer. Smith was 5 of 7 passing for 60 yards and a touchdown and two other freshmen got into the game as well.
The defense was overwhelming, holding Northwestern State to 78 total yards, but will get a much tougher test against SMU, where Bears defensive coordinator Phil Bennett was once the head coach.
UP NEXT
NORTHWESTERN STATE: The Demons have never been competitive against Baylor. So they just have to move forward and get ready for their Southland Conference opener at home Sept. 8 against Incarnate Word.
''Coming out in the second half, offensively, defensively we were able to do some things,'' Demons coach Jay Thomas said. ''Baylor, they're really good, man.''
BAYLOR: After easing into the season against a lower-division opponent, the Bears stay home next week against SMU. It is the first of consecutive games against former Southwest Conference rivals (the Mustangs and Rice) who are still in the field of candidates for possible Big 12 expansion.
---