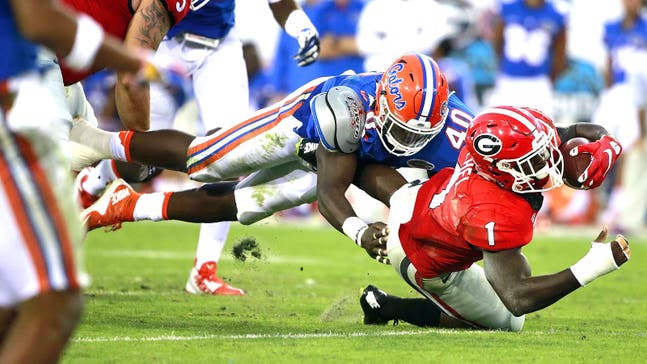 Richt after Georgia's tough loss: 'We need to guard our words'
Published
Nov. 2, 2015 11:02 a.m. ET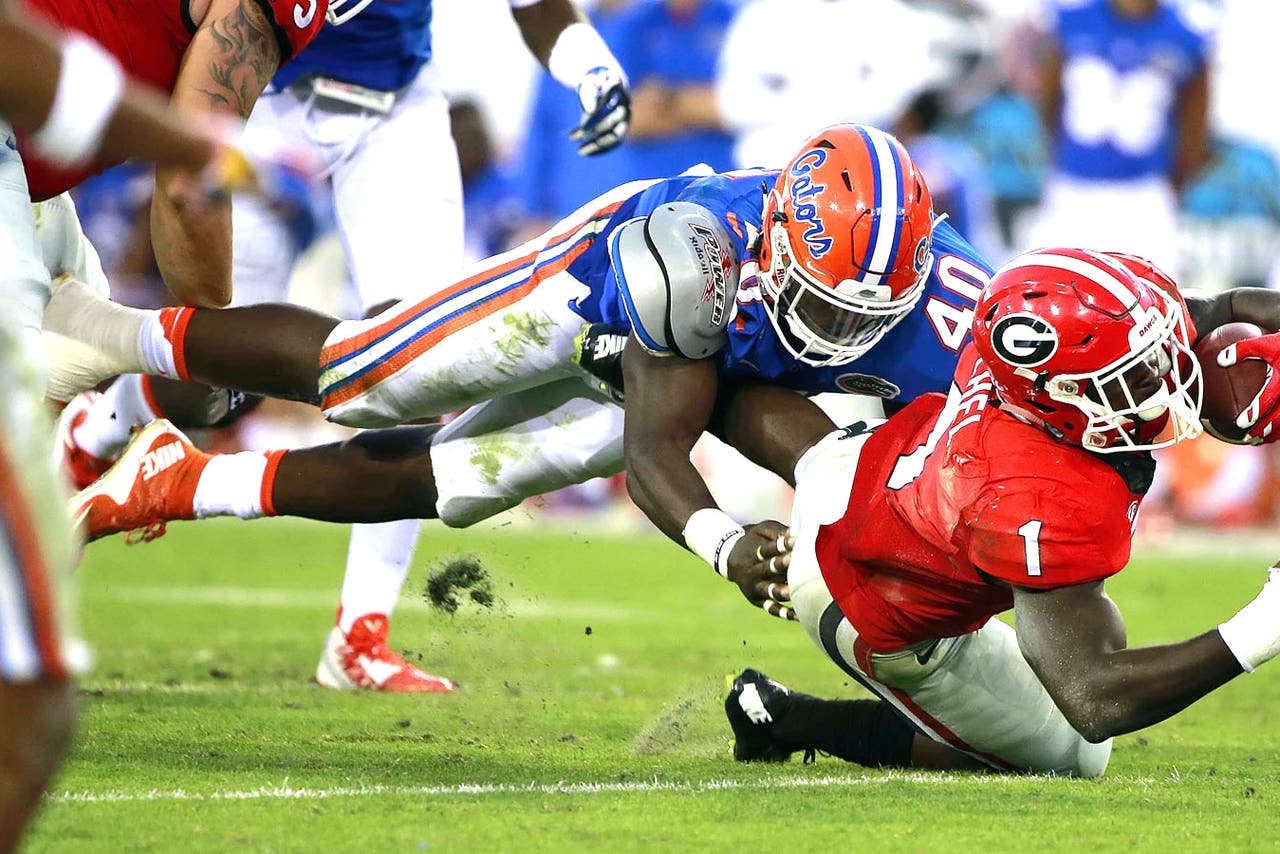 With its hopes of winning the SEC dashed before the calendar even hits November, Georgia is facing some tough questions about the state of its football program. 
Head coach Mark Richt is once again facing heat for his team not meeting preseason expectations and surrendering the East division to Florida and Jim McElwain in his first season on the sidelines in Gainesville. With four games left on the schedule, negativity is sure to hang over the heads of Bulldog Nation. 
Richt's advice? Don't embrace it and don't let it in the locker room. 
"We need to guard our words, because in emotional times things get said, things get tweeted, things get out there that most of the time you regret," Richt said. "In the heat of a loss like that you can really feel a certain way and then maybe the next day not feel quite the same. We know the season's gonna continue. It's not gonna end. We know that we need to get back to work and get ready for Kentucky. I told them that's football and that's life.
"There's a lot of disappointing things that happen in football, a lot of disappointing things that happen in life. You can't lose your composure, you can't lose your integrity in the process – or at least damage it."
Richt has been in this position before, so he knows better than most on how to handle disappointment in the locker room. The true sign of his job status is likely to come in the final month of the season. Will his team remain upbeat and positive or will they fold down the stretch and lose a game or two it shouldn't? 
Winning 10 games isn't out of the question, but at this point it seems unlikely until a quarterback emerges to carry the offense. Richt's job may depend on him getting the offense back on track before season's end. 
---