Richmond hopes spring just a start
April 16, 2016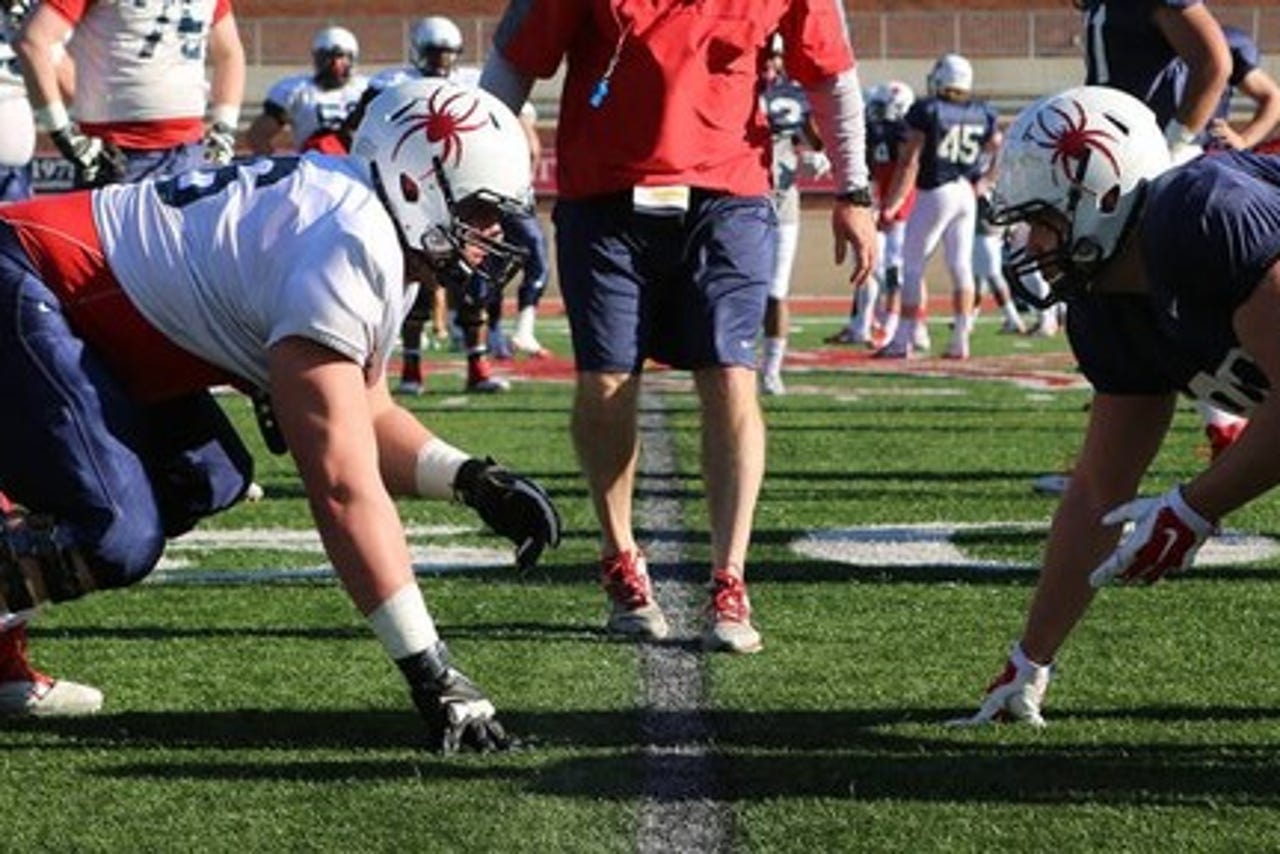 (STATS) - Richmond announced its 2016 team captains on Saturday and they might as well be an All-CAA team:
Quarterback Kyle Lauletta, wide receiver Brian Brown, safety David Jones, linebacker Omar Howard, defensive lineman Winston Craig and offensive lineman Thomas Evans.
Yes, with terrific talent like that, plenty is expected from last year's national semifinalists in 2016.
Coach Danny Rocco liked the preview he got this spring. The Spiders wrapped up spring practices with the Defense beating the Offense, 53-33, in their annual intrasquad game.
A modified scoring system was used, rewarding the results of particular plays.
"I think it was obvious that our defensive unit is a little bit ahead of our offense right now. That group really showed that they have the potential to be a special group when the fall rolls around with dynamic players throughout the unit," Rocco said. "I thought there were bright spots in several different areas, but the main thing about today is to get out in front of our fans, learn some lessons and to, most importantly, stay healthy, and we were able to do that."
The defense has a way of keeping opposing offenses off-balance and returns eight starters, led by Howard, Jones, Craig and defensive linemen Andrew Clyde. In the spring game, Lemond Johnson and Billy Caughell both had five tackles, and Brendan Coniker had four tackles, a pass breakup and the game's only interception.
Four different quarterbacks combined to throw for 307 yards three touchdowns. Lauletta, who as a sophomore ranked second in the FCS in passing yards, finished 16 of 22 for 193 yards and two touchdowns.
One of the big goals of the spring has been replacing the production of All-CAA running back Jacobi Green, and Gordon Collins flashed a lot of skills in that pursuit this spring. He had 44 yards from scrimmage, including 31 on five receptions.
Richmond was the most successful of last year's three CAA tri-champs - James Madison and William & Mary were the others - winning twice in the FCS playoffs to reach the national semifinals for the first time since their program won the 2008 national title. The Spiders finished 10-4 and ranked fourth in the STATS FCS Top 25.
Richmond will open the 2016 season on Sept. 3 at Virginia.
---