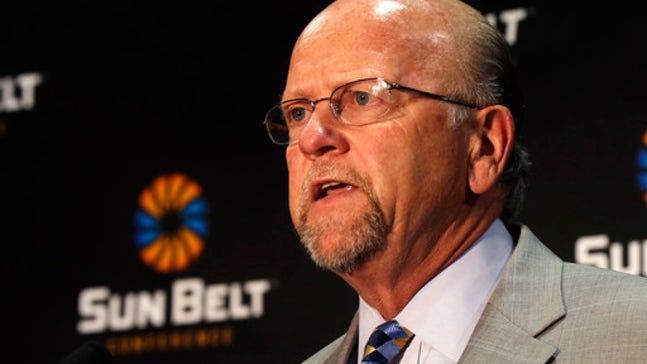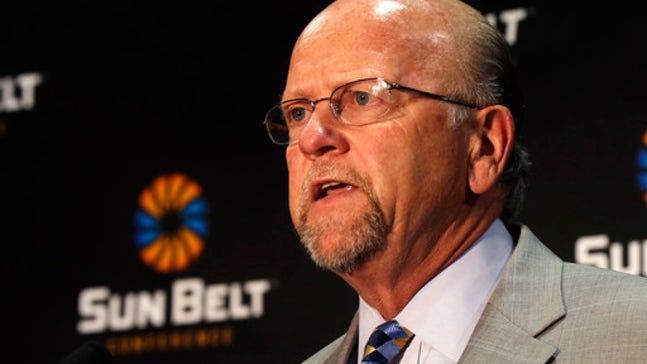 Report: Sun Belt to implement championship game in 2018
Published
Jun. 8, 2016 4:09 a.m. ET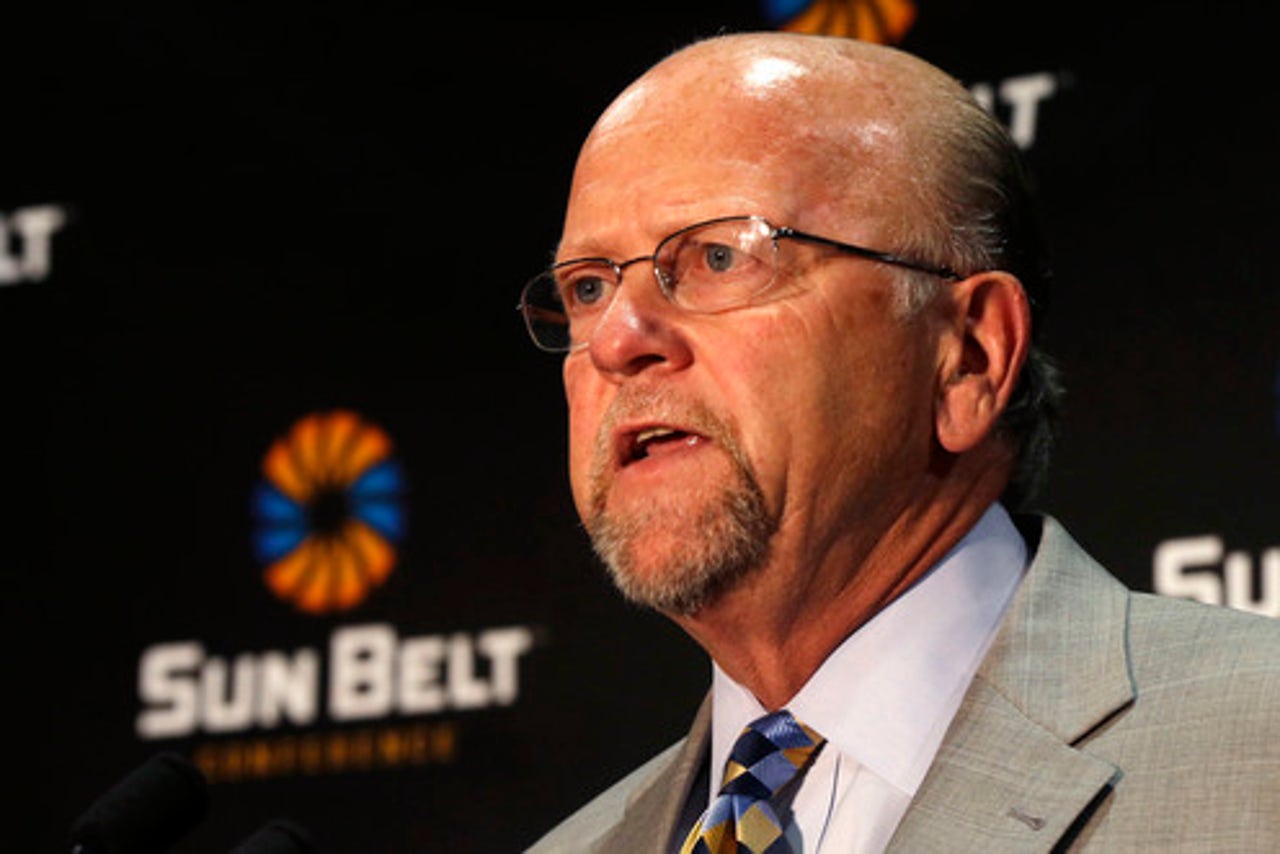 The Sun Belt will implement a football championship game in 2018, a person with direct knowledge of the decision told The Associated Press on Tuesday night.
The person spoke on condition of anonymity because the conference had an announcement planned on Wednesday during a teleconference with Commissioner Karl Benson and Texas State President Denise Trauth.
ESPN was first to report the Sun Belt's decision.
With the Big 12 announcing last week it will bring its championship game back in 2017, the Sun Belt becomes the last of the 10 FBS conferences to play a football title game.
In 2018, the Sun Belt is set to be a 10-team conference. Football-only members Idaho and New Mexico State are departing the conference after 2017 and Coastal Carolina is moving up from FCS to join the Sun Belt in 2018.
The NCAA earlier this year approved a measure pushed for by the Big 12 to allow conferences to hold a championship football game with less than the previously required minimum of 12 teams, split into two divisions.
The Big 12 stopped playing a championship game after realignment whittled the conference down to 10 teams in 2011, but the league decided to bring it back to increase revenue and improve its chances to place a team in the College Football Playoff.
The Sun Belt hopes a championship game could give the conference a revenue boost as well.
---