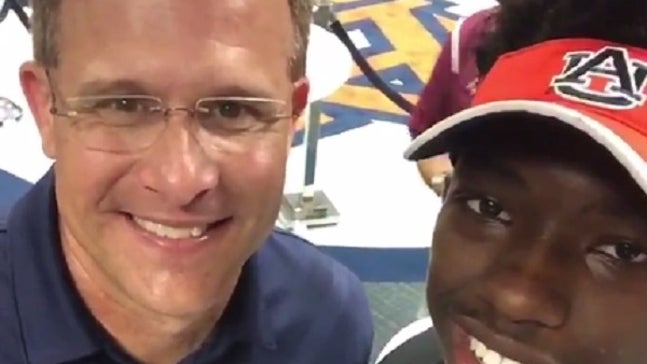 Recruit pulls joke on Malzahn, Muschamp during visit
Published
May. 30, 2015 7:09 p.m. EDT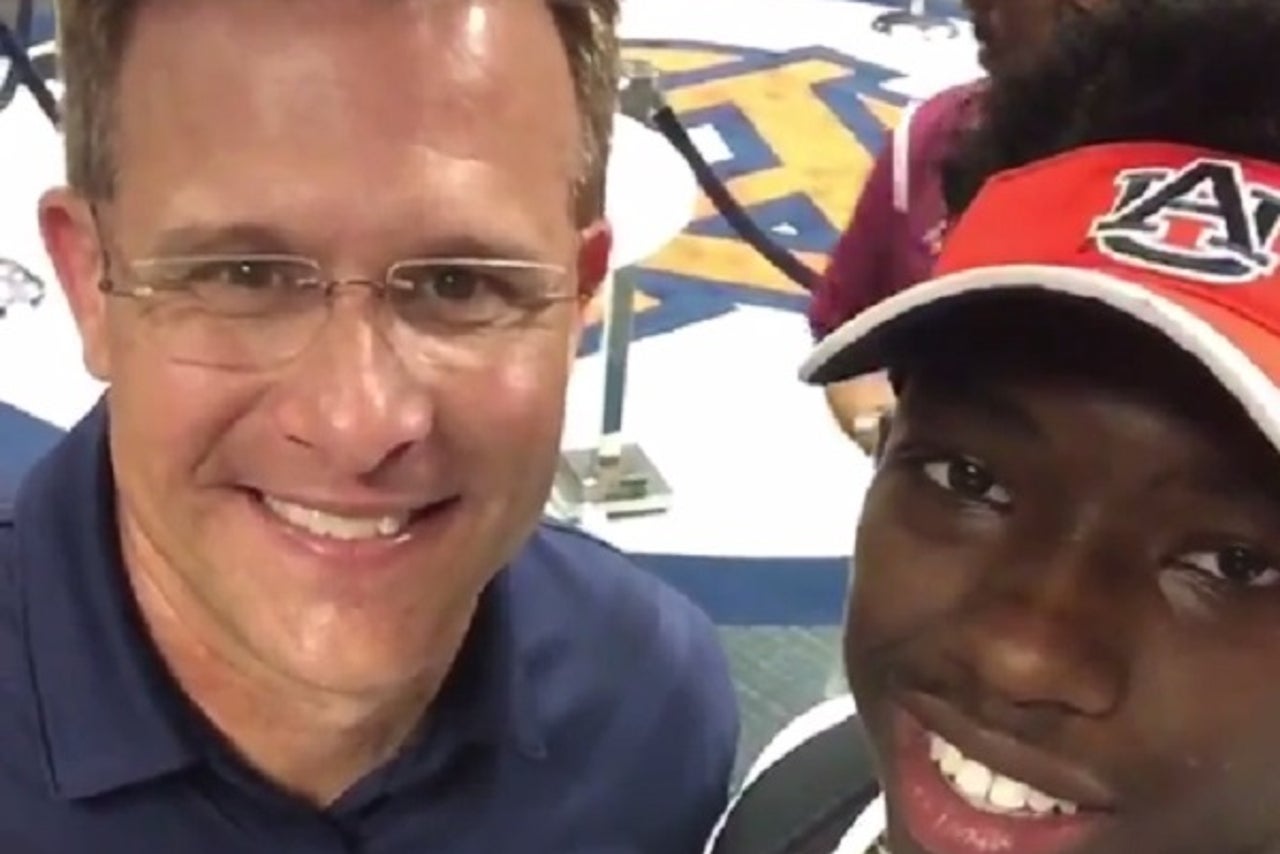 By Jason Parker
While on a recruiting visit at Auburn University, Donta Evans decided to have a little fun.
The highly regarded recruit from South Carolina saw two targets in Tigers head coach Will Mushcamp and defensive coordinator Will Muschamp, and he seized the moment. Evans pranked the two men by holding out his cell phone like he was taking a selfie with them, when in fact he was actually recording a video.
It might not be the smartest idea to prank people who are in control of your scholarship offer, but Allen is having some fun and it seems like both coaches took the whole thing in stride (or just smiled until they got back to their office and crossed his name off their board). The big takeaway here? Muschamp DOES actually know how to smile.
More from Gamedayr:
---