President Obama leads 'O-H-I-O' chant
April 20, 2015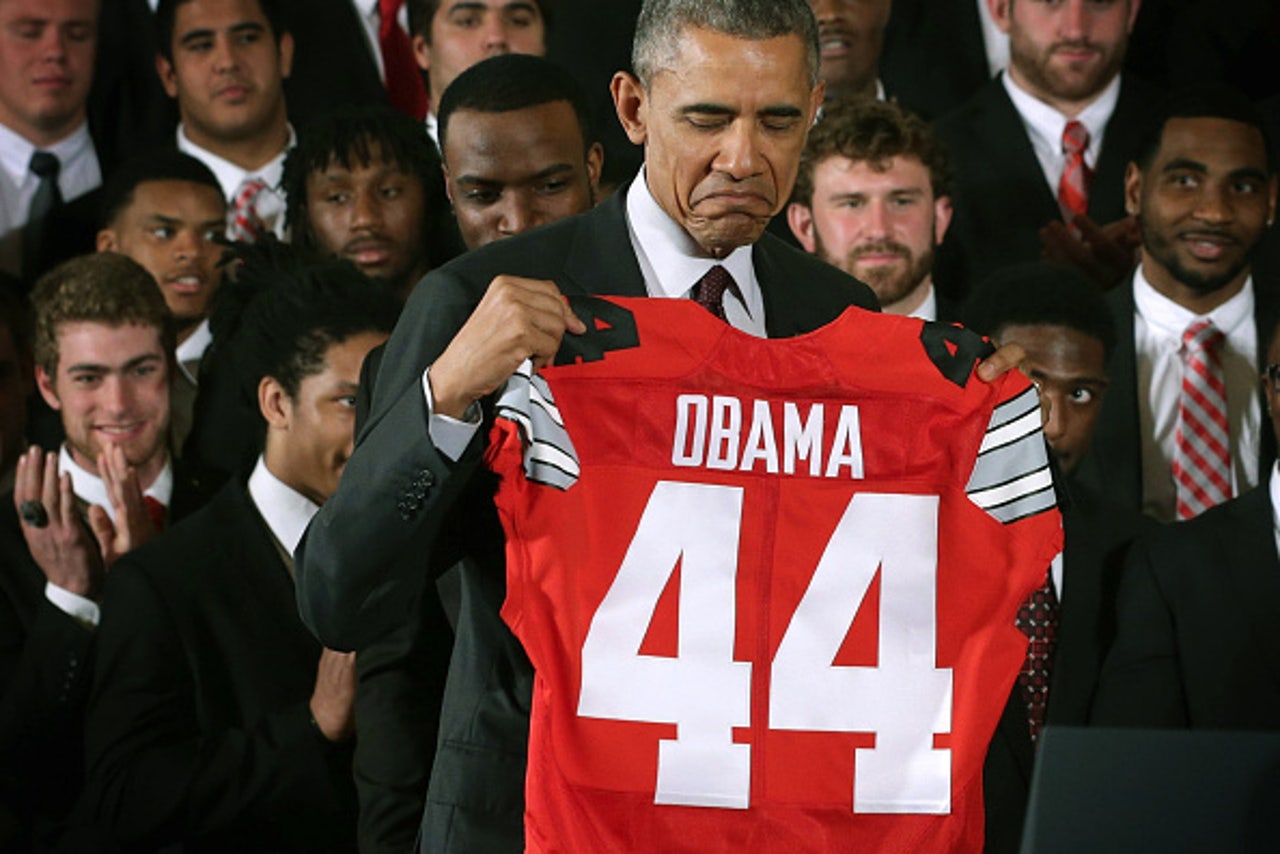 By Matt Hladik
The Ohio State football team was honored at the White House on Monday for its national championship season. The Buckeyes presented President Barack Obama with a jersey and commemorative football during the ceremony.
When Obama took to the podium to speak, he led those in attendance in the famous "O-H-I-O" chant. You can see the video here.
Looks like the President was enjoying himself there. After all, he did win Ohio in both Presidential elections.
More from College Spun:
---