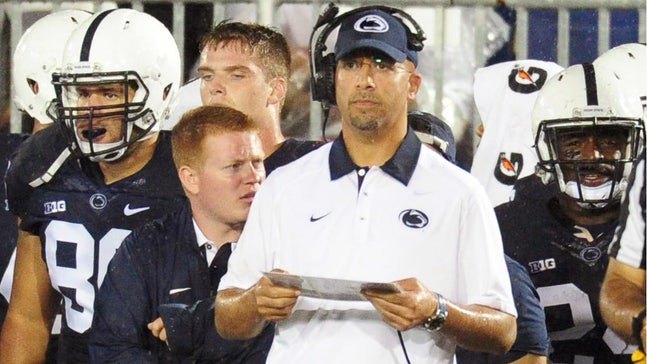 Penn State coach won't seek other jobs: 'This is where I want to be'
Published
Oct. 27, 2015 4:10 p.m. EDT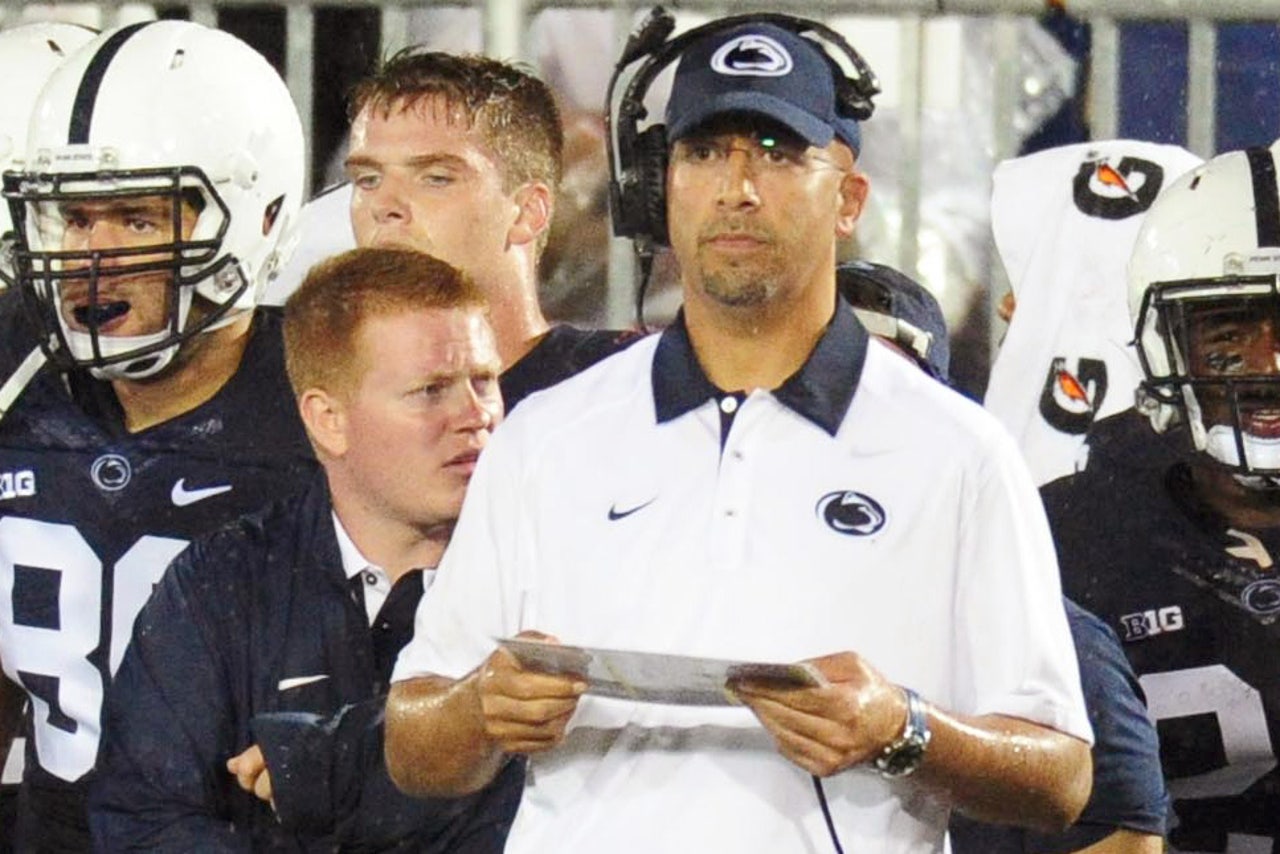 STATE COLLEGE, Pa. -- Football coach James Franklin says he's staying at Penn State.
Franklin insisted he's not leaving despite a report by CBSSports.com that he's interested in the Miami job after Al Golden was fired on Sunday.
Franklin said Tuesday that "this is where I want to be." He added, "It causes a distraction for our team" and he has "no idea where it's coming from whatsoever."
Franklin was hired in January 2014 to replace Bill O'Brien. The former Vanderbilt coach signed a six-year contract with a base pay of $1.3 million that escalates by $100,000 each season until 2019. With additional compensation outlined in the contract, Franklin will make $4.1 million this season.
If Franklin were to change his mind, he would owe a $5 million buyout, according to his contract.
---
---