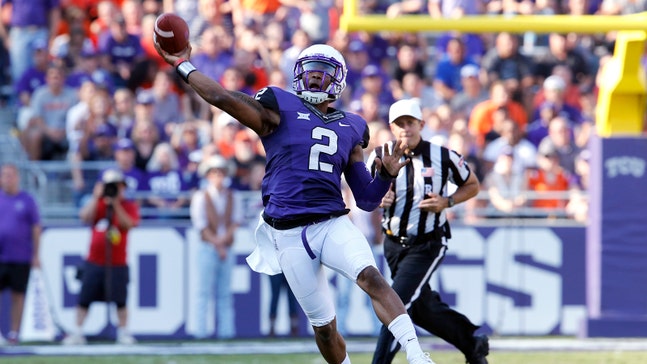 Patterson knows another pinball game looms as Big 12 race kicks in
Published
Nov. 2, 2015 8:50 p.m. ET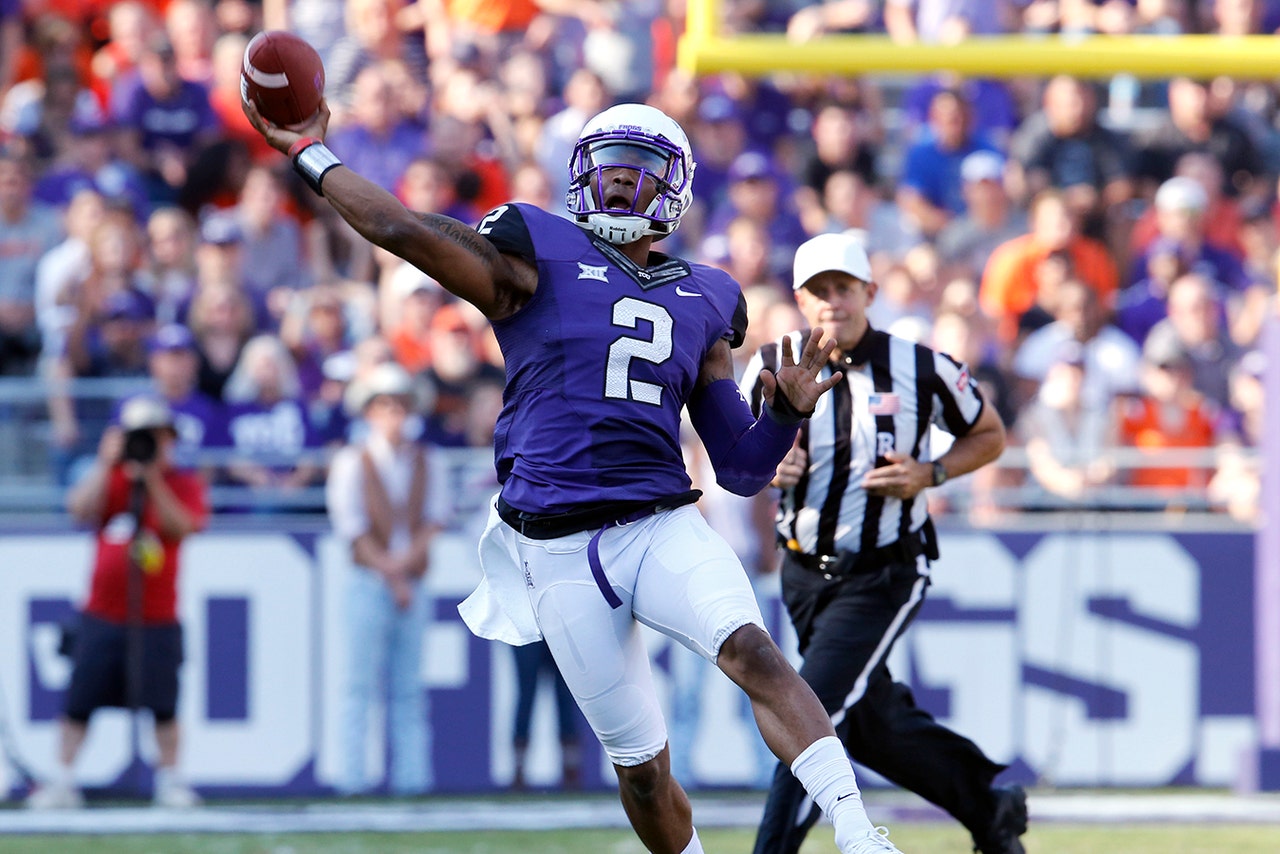 Might as well call this month Elimination November. Now sit back and watch the fireworks.
The four Big 12 title contenders -- No. 2 Baylor, No. 5 TCU, No. 12 Oklahoma State and No. 14 Oklahoma -- all play each other this month. All four teams rank in the top seven in the nation in scoring, and in the top 15 in total offense.
The Horned Frogs, No. 2 in offense and scoring, face their stiffest test of the season Saturday at Oklahoma State, which ranks No. 7 in scoring and No. 15 in offense. The Cowboys put up 70 points in a come-from-behind win last week at Texas Tech.
"That's life in the Big 12," TCU coach Gary Patterson said during Monday's Big 12 coaches teleconference.
That's why Patterson reluctantly trashed his methodical approach to offense two years ago for  the kind of high-powered passing attacks that dominate the league. Led by Heisman candidate quarterback Trevone Boykin, TCU boasts one of the most explosive units in college football. And Patterson knows it could well take another game of scoring half-a-hundred to bring home a victory and keep playoff hopes alive.
"Both the Texas Tech and Kansas State games, we had to have the ball last," Patterson said. "This is one of those games. Oklahoma State has done it the same way. They've found a way to go on the road and win, they've found ways to win in the overtime, which they did against West Virginia."
For the record, TCU is averaging 48.9 points a game and Oklahoma State is averaging 44.0. 
So sit back and watch the fireworks.
(h/t Star-Telegram)
---
---