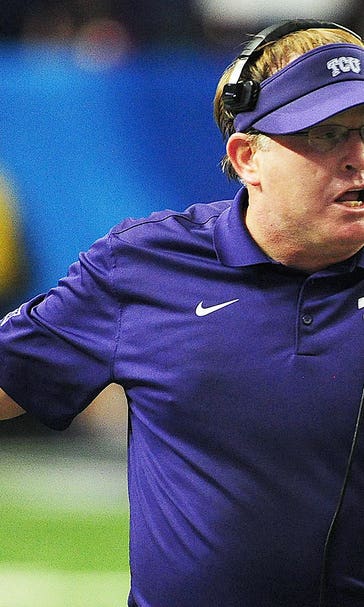 Patterson and polls don't mix, and that's the way he likes it
October 28, 2015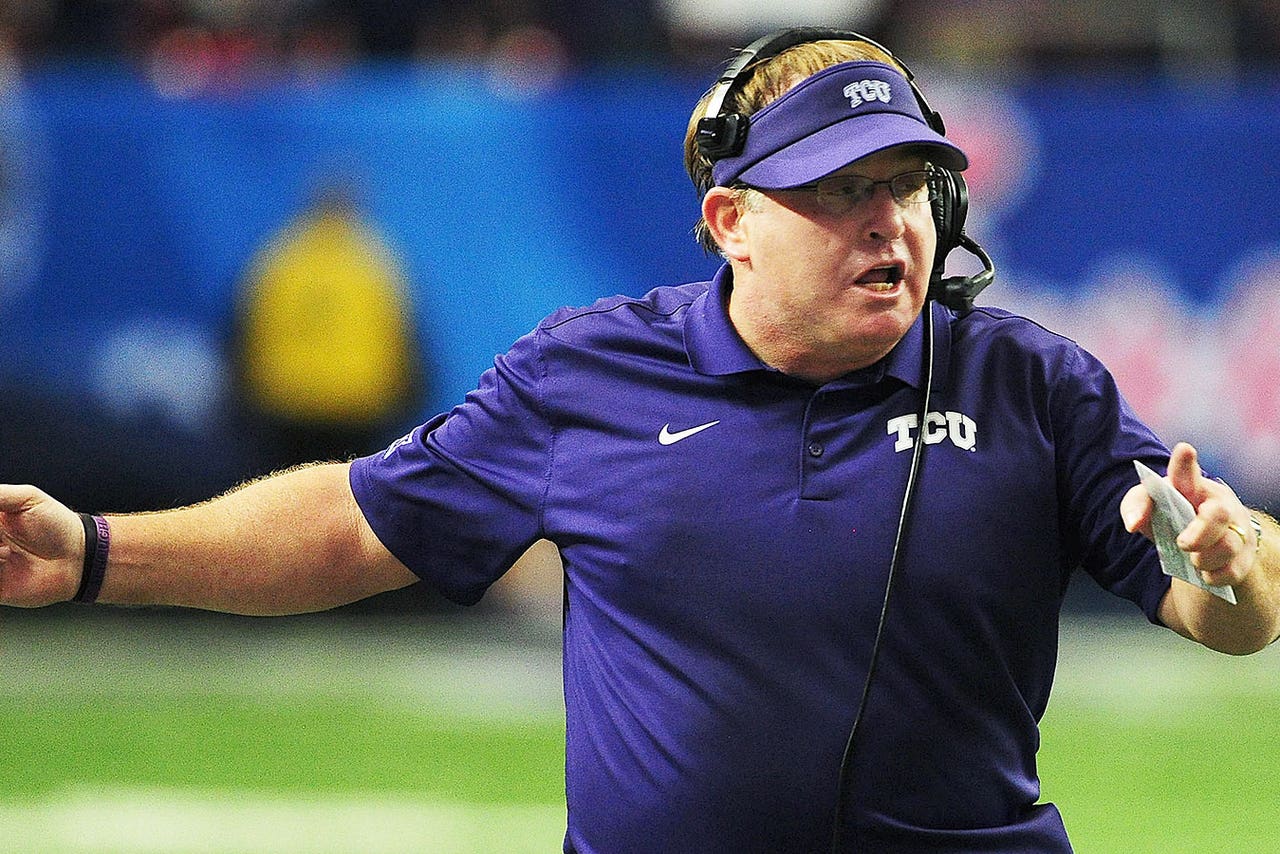 TCU coach Gary Patterson probably still doesn't have that crummy taste out of his mouth from last year when his Horned Frogs inexplicably fell from No. 3 to No. 6 in the final College Football Playoff rankings. So excuse him if he's not glued to his TV for the debut of the 2015 rankings next week Tuesday.
In fact, Patterson says he doesn't pay any attention to any of the rankings, not the AP top 25 poll, whose voters last week dropped the 7-0 Frogs from No. 4 to No. 5 after a bye. And not the coaches poll ... OK, well, as a voter in that one he has to pay attention.
"Obviously, you can't not," Patterson said during his weekly press conference Tuesday.
The Horned Frogs started the season at No. 2 in the AP poll and in just the last four weeks have occupied spots Nos. 2-5. All they've done is win, sometimes easier than other times, but TCU (7-0, 4-0 Big 12) remains among the country's undefeated teams.
They'll try to keep it that way Thursday night on FS1 against West Virginia (3-3, 0-3 Big 12). Then they'll see what spot the voters in the respective rankings have reserved for them. Not that Patterson will be looking. Here's how he says he typically finds out where his club is ranked.
"You wake up in the morning, and it's pasted on your head," he said. "I walk down to the store to get a Dr Pepper and it's, 'Hey, did you know you fell to fifth?' 'No, I didn't.' 'Aren't you mad about it?' "
If you see Patterson getting his morning Dr Pepper on Wednesday morning, let him know where his Frogs sit in the first CFP rankings.
(h/t Star-Telegram)
---
---