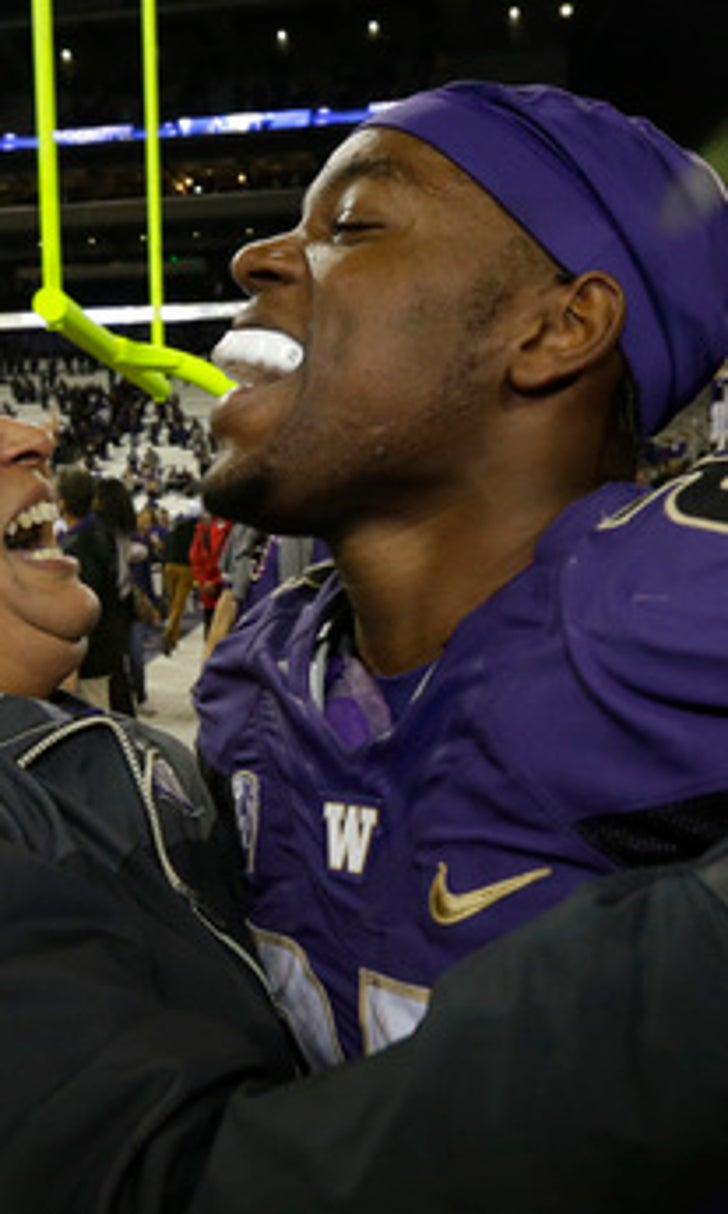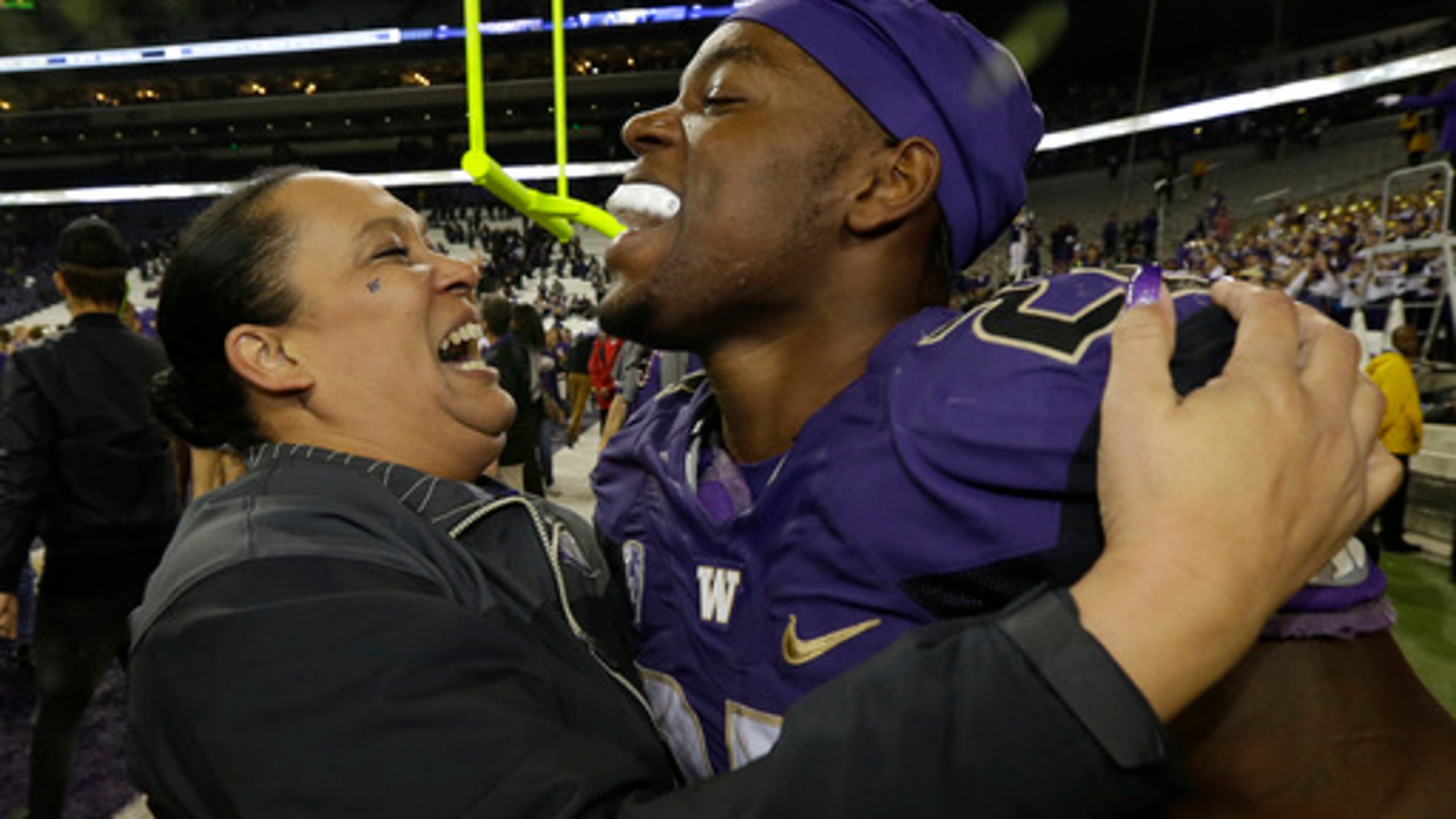 Oregon's streak over No. 5 Washington won't be mentioned
BY foxsports • October 3, 2016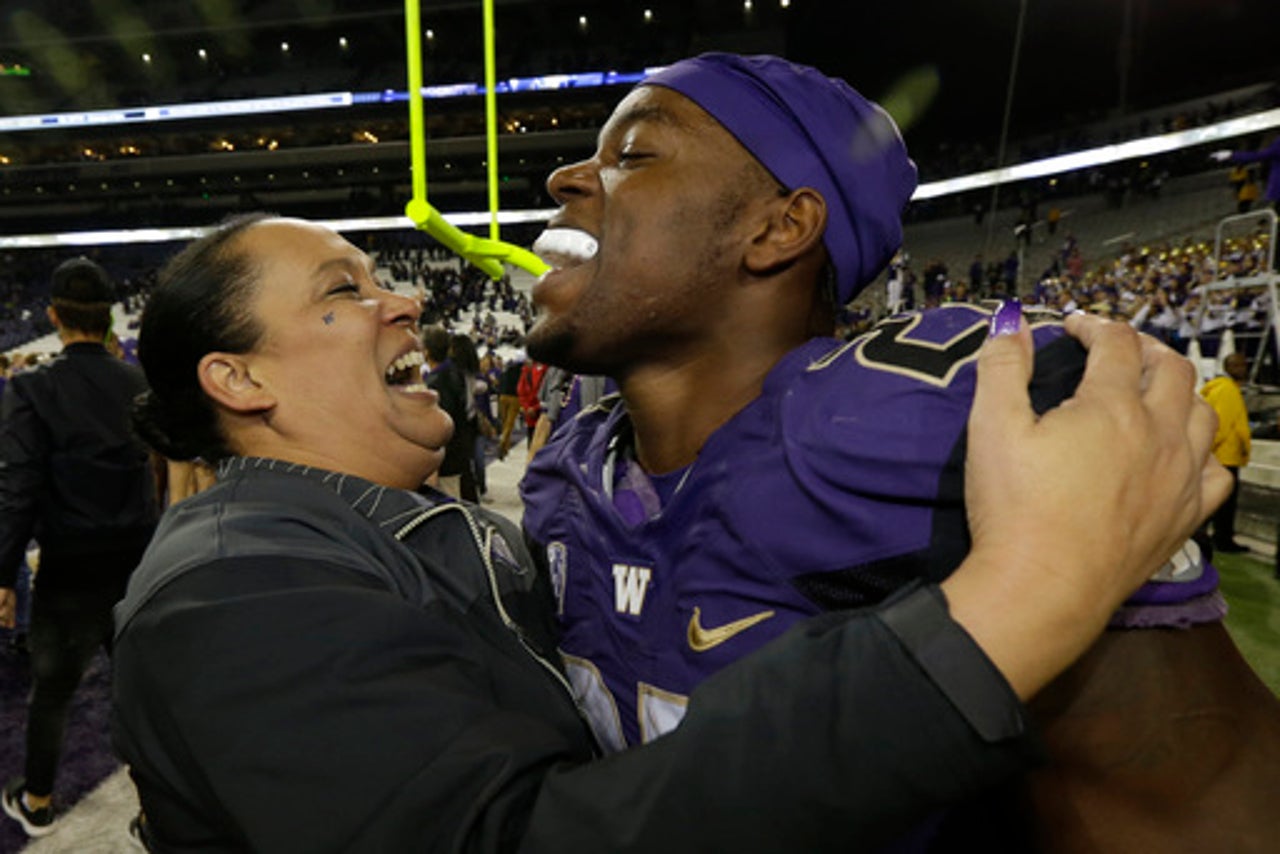 SEATTLE (AP) Even as Washington is reaching heights not seen in more than a decade, climbing to No. 5 in this week's AP Top 25 , there is another number taking precedence this week.
Twelve. And no, that has nothing to do with the Seattle Seahawks.
It's the number of Washington's consecutive losses to Oregon, one that has grown each year since 2003 and will continue to linger over the Huskies football program until its losing streak to the Ducks is finally snapped.
So will it be brought up this week by Washington coach Chris Petersen? Don't even think about it.
''I don't know why I'd do that. No,'' Petersen said Monday.
From the time he left Boise State to accept the job at Washington, the question of when Petersen would end the Huskies' losing ways has followed him everywhere. It's the biggest topic among fans and alumni, more so than anything related to in-state rival Washington State.
This week presents what could be Washington's best chance to end the losing skid against the Ducks. The Huskies are coming off a thorough dismantling of Stanford 44-6 on Friday night - one of its most impressive victories in years - while the Ducks are wounded, having lost three straight after an 18-point loss at Washington State.
There may not be a better time for Washington to end the losing skid. But even in the simplest of ways, the Huskies are avoiding talk about the skid. Washington's game notes mentions Oregon has ''had the edge of late, winning 17 of the last 21,'' but doesn't mention having lost 12 straight.
''You hear that a lot. So we get it. We know it's important. But all these games are important,'' Petersen said. ''I mean, I want our guys to just do what they've been doing, just preparing hard and staying focused on the right things and showing up on Saturday with great energy and playing as a team. You can't tell them, `OK, now we're going to prepare really hard.' That's ludicrous. That doesn't make any sense. These guys have been giving everything they can possibly give, so we just need to stick to that and stay focused and not pay attention to all the stuff that doesn't really matter.''
Still it's a different week around the Huskies program and not simply because they have their highest ranking in the AP poll since finishing No. 3 following a Rose Bowl victory at the end of the 2000 season. There is a buzz about Washington different from any other time during Petersen's tenure or under his predecessor Steve Sarkisian.
The win over Stanford validated the hype surrounding Washington. It also kicked all that attention into overdrive.
''We're kind of burying our head in the sand. I think they have done a good job of just paying attention to what's important and practicing hard and all those type of things,'' Petersen said. ''I do think it's important that we pay attention to it as coaches and talk about those things, because it can be distracting, there's no question about it. It's distracting to me to have to sit here and talk to you.''
Because of that, Petersen has made players off-limits for interviews this week for the third time since arriving at Washington. He said it's not specifically because of the opponent, but more to give his players a break with classes having started last week.
''It has nothing to do with the opponent,'' Petersen said. ''It has to do with us - it always has to do with us. It's never about the opponent.''
---