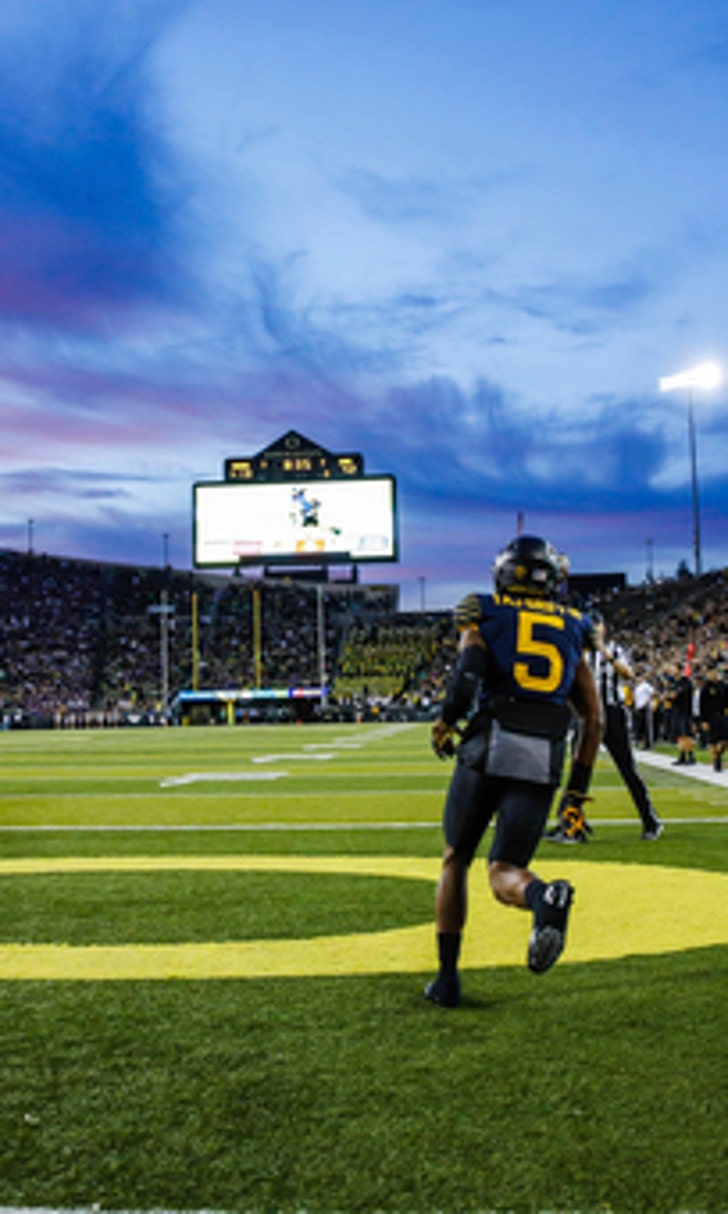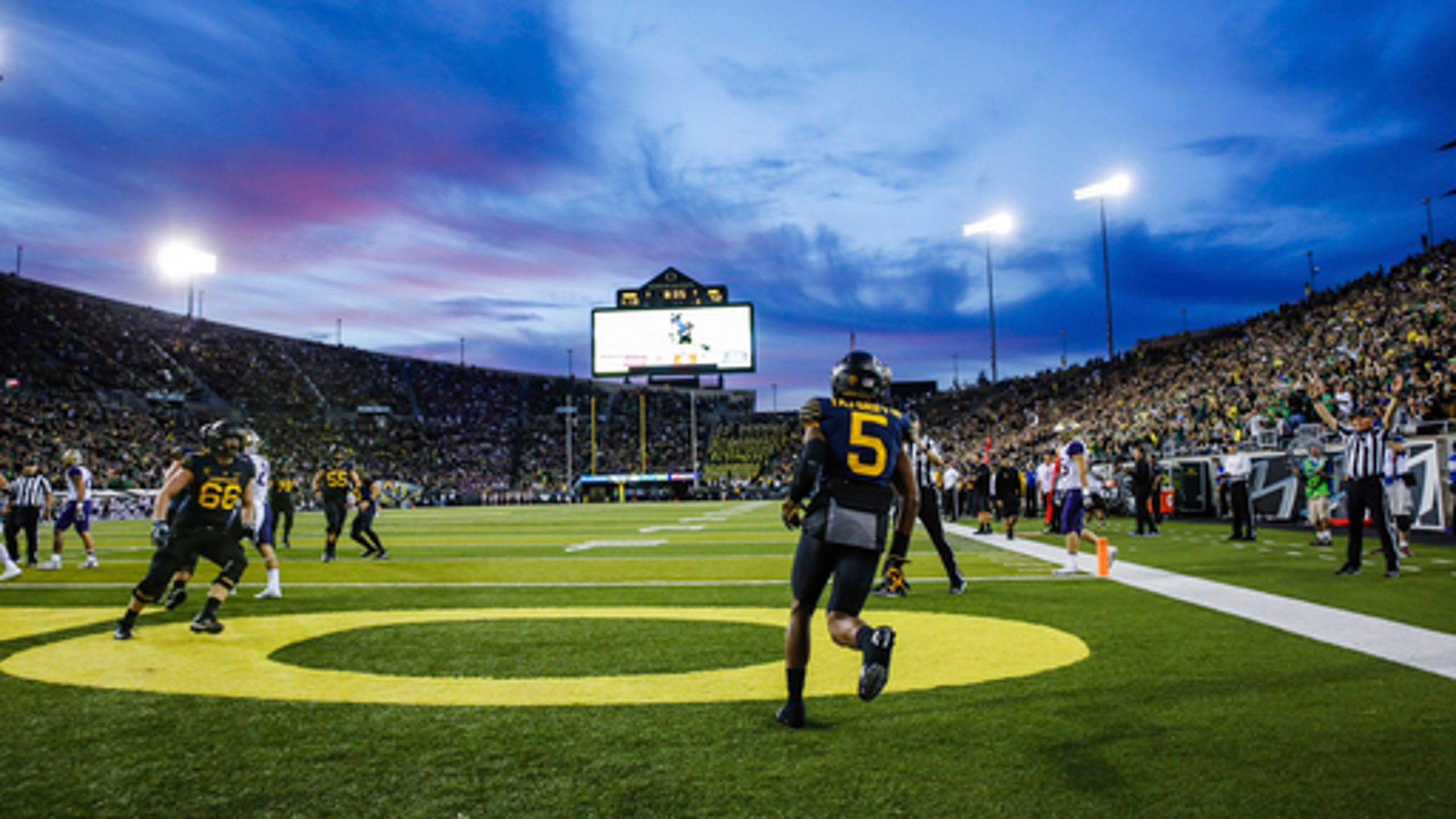 Oregon looks for answers in bye week
BY foxsports • October 11, 2016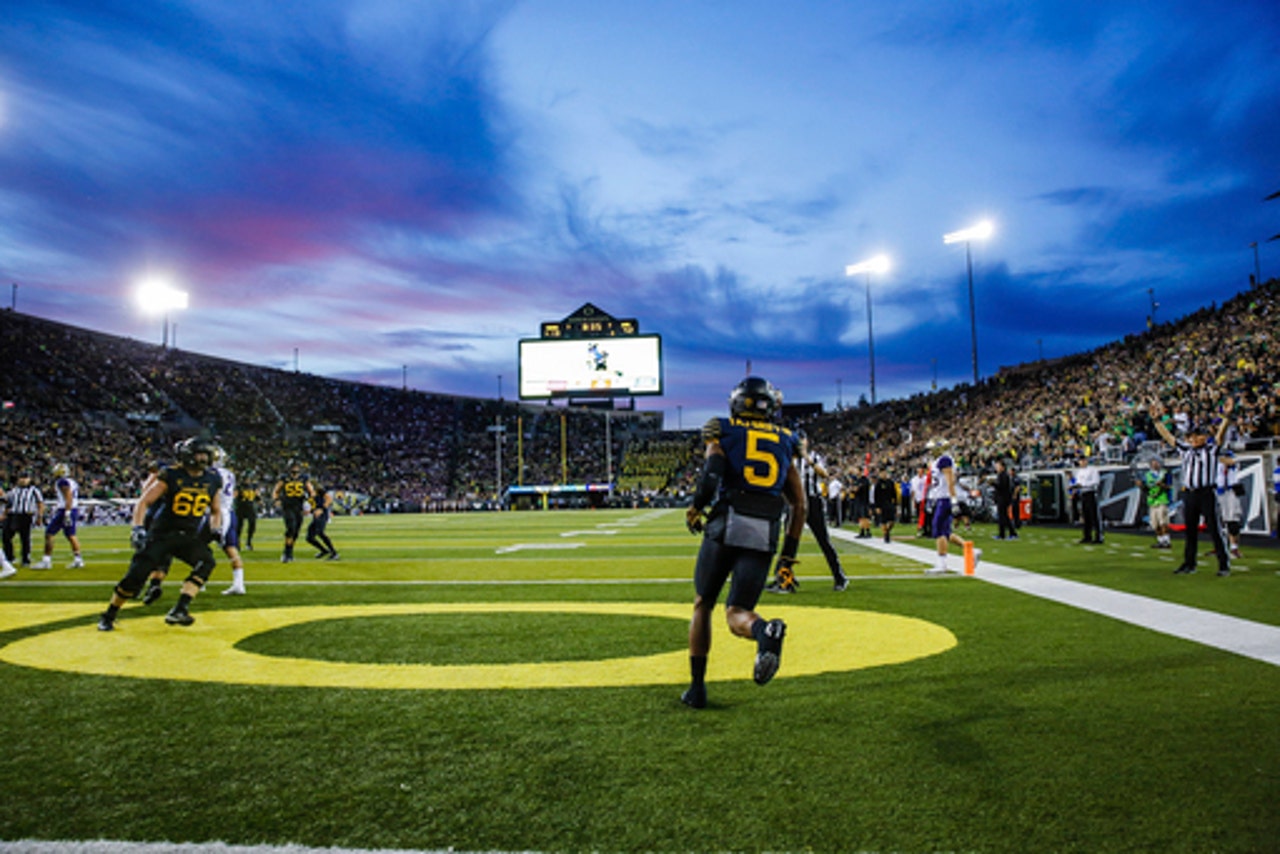 EUGENE, Ore. (AP) This much is clear: Oregon's slide this season can no longer be looked at as a mere stumble.
With a four-game losing streak, the Ducks are in a hole that has put an 11-year run in the postseason in distinct jeopardy. The Ducks are 2-4 overall and sit at the bottom of the Pac-12 North.
Some fans are calling for head coach Mark Helfrich to be fired. Others are questioning the wisdom of new assistant Brady Hoke's defensive changes, and even the use of graduate transfers at quarterback for the past two seasons rather than fostering long-term player development.
Whatever the reason, Oregon's slide is a reminder of how hard it is to get good. And stay good.
When Helfrich took the job at the start of 2013, he had the daunting job of replacing coach Chip Kelly, who orchestrated Oregon's hyperdrive spread-option offense and led the Ducks to their first national championship game.
Then he had the daunting task of replacing Heisman Trophy-winning quarterback Marcus Mariota. Oregon lured a pair of graduate transfers, first Vernon Adams and then this year Dakota Prukop. Adams struggled with injury his lone season with the Ducks, and Prukop lost the starting job after five starts this season to freshman Justin Herbert.
Helfrich led the Ducks to the first College Football Playoff championship game just two seasons ago. But the cracks started showing last year when the Ducks went 9-4, their first season with fewer than 10 wins since 2007. Losses to Michigan State, then at home to Utah and Washington State pushed Oregon out of the AP Top 25 for the first time since 2009.
The ultimate embarrassment came in the Alamo Bowl, when the Ducks surrendered a 31-0 lead and TCU staged the biggest comeback in bowl history to win 47-41 in triple overtime.
This season the shortfalls have been amplified. Here's a look at what's going on for Oregon on both sides of the ball:
OFFENSE: As demonstrated by the Ducks' 70-21 loss to No. 5 Washington last weekend, Oregon's once-dominant high-speed offense appears to have lost a step.
The Ducks led the Pac-12 in total offense last season with an average of 538.2 yards a game. They also led the league in rushing offense with an average of 279.9 yards a game. They averaged a conference-best 43 points a game.
Oregon still leads the league in rushing with an average of 257.8 yards a game, but in scoring they've dropped to sixth with an average of 36.8 points per game. Total offense has dropped to 494.8 yards a game, fourth in the league.
Oregon made a big change last weeked at quarterback, replacing Prukop with Herbert. The first true freshman to start for the Ducks since 1983, Herbert threw for 179 yards and two touchdowns in the loss to the Huskies.
Helfrich said after the game that the Ducks would be staying with Herbert.
Another issue to consider: Running back Royce Freeman was absent for half of the game against Washington, and the reason is unclear because Oregon doesn't discuss injuries. He also missed part of Oregon's loss at Nebraska and the loss to Colorado the following week.
DEFENSE: The struggles of last season have been amplified as Hoke has tried to install a new defensive scheme - no easy task.
Oregon ranked last in scoring defense last season, allowing 37.5 points a game, and in total defense, with 485.5 yards allowed a game. The Ducks hired Hoke, the former Michigan coach, as defensive coordinator. He's tried to transition the defense from a 3-4 to a 4-3 scheme.
The results so far have been pretty dismal. Oregon is ranked 126th out of 128 FBS schools in total defense, allowing just over 522 yards a game. The Ducks are 125th in scoring defense, allowing 41.8 points.
Athletic director Rob Mullens spoke this week to Duck Insider, a sports radio show produced in part by Oregon, and said he's standing by the coaches.
''We're six games into the season and not where anyone wants to be, but there still is an opportunity to turn this a little bit and start to see some positive results,'' Mullens said. ''As I talk to Mark, they go back to work and get back in it. We have a wonderful group of student-athletes and we need to do everything we can to support the coaches and the student-athletes, especially the seniors as they go this last go-round.''
Oregon has a bye this week to work through some of its issues.
---