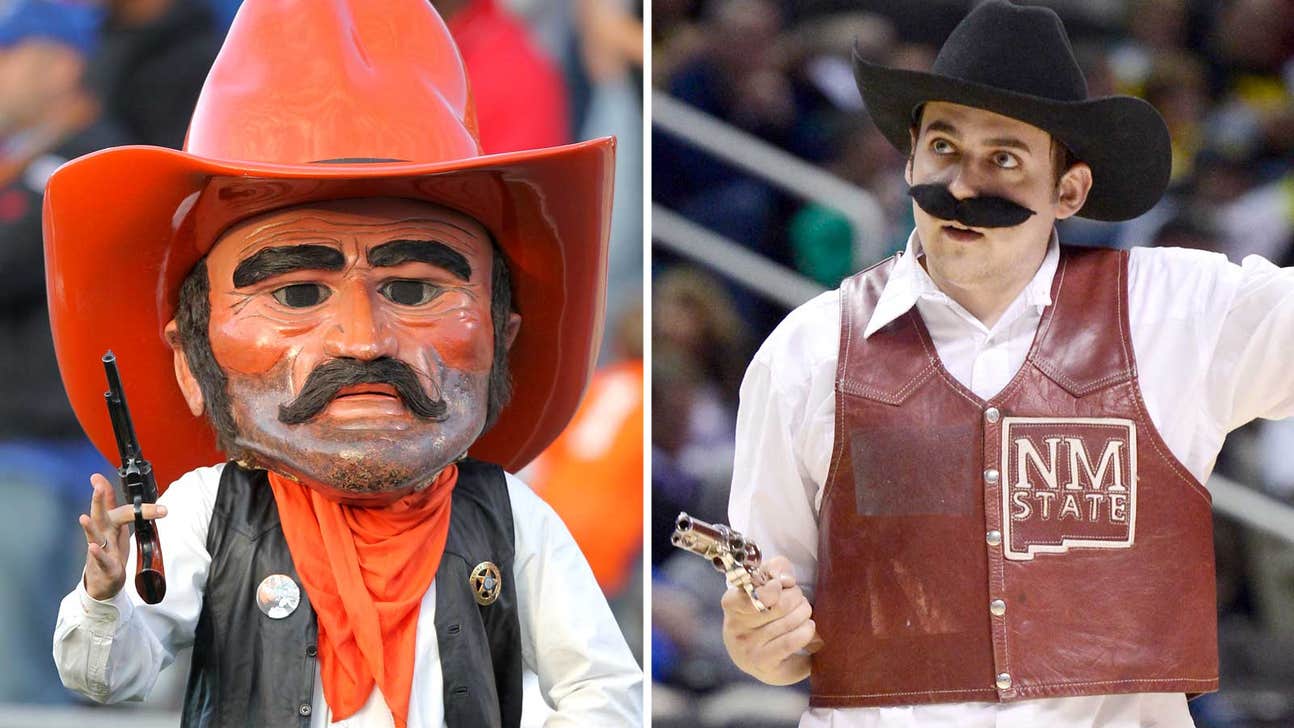 Oklahoma State takes New Mexico State to court over mascot
Published
Oct. 22, 2014 5:04 p.m. ET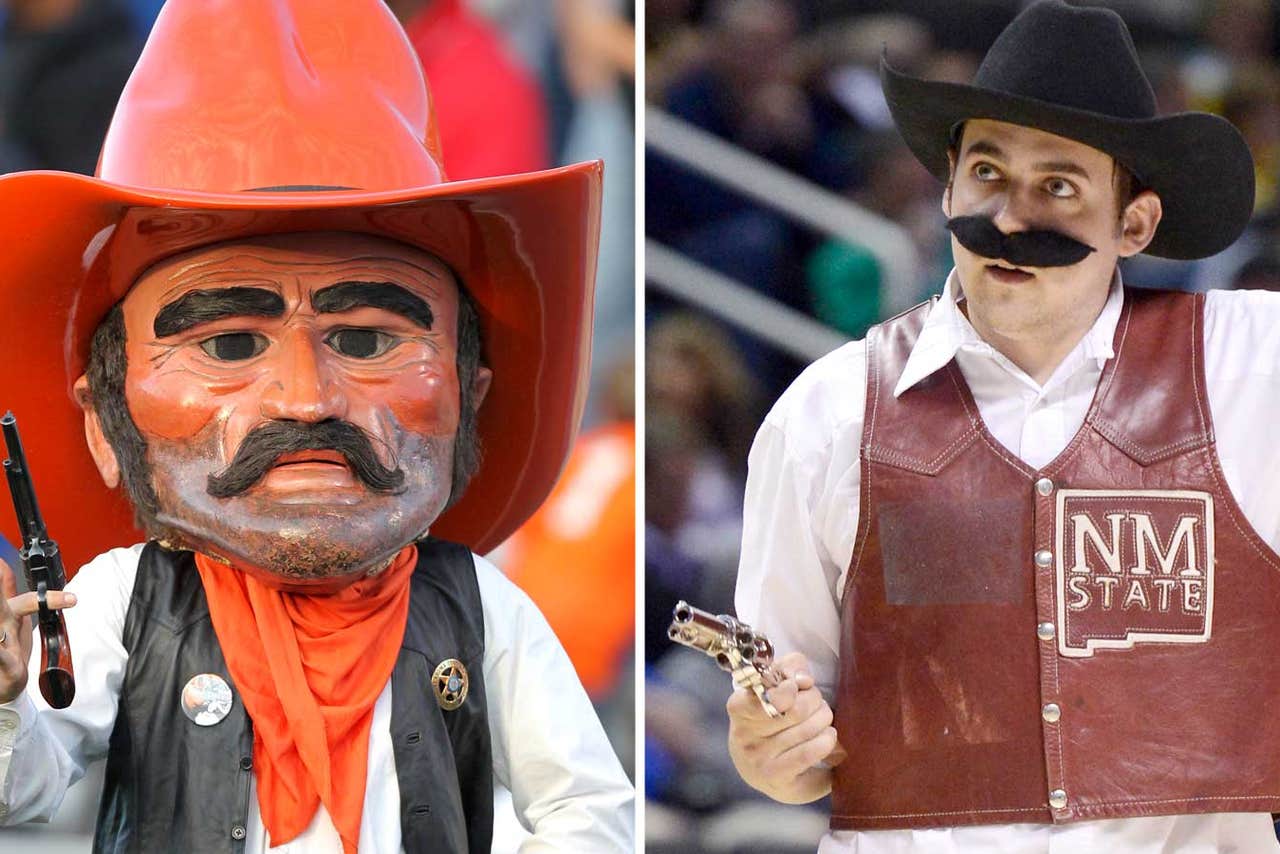 Colleges take their mascots seriously. So much so, in fact, Oklahoma State is suing New Mexico State over the use of a pistol-packing mascot that it says is ''confusingly similar'' to the Cowboys' own Pistol Pete.
The Cowboys of Stillwater, who filed suit Monday in U.S. District Court in Oklahoma, want the Aggies" of Las Cruces to stop using the mascot, sometimes referred to on New Mexico State's campus as ''Classic Aggie.''
According to KRQE News 13 in Albuquerque, New Mexico State said it paid royalties to Oklahoma State when it first started using the mascot in the 1960s and that the lawsuit is referring to a previous version of the mascot.
NMSU says officials are confident the two schools can come to an agreement.
As a means of historical perspective, Pistol Pete was a cowboy born in 1860, whose real name was Frank Eaton. According to Oklahoma State, "Pistol Pete" was the "nickname he acquired at the age of fifteen when he outshot United States cavalry men in a contest at Fort Gibson, Oklahoma."
A statement from each school follows, via KRQE:
Oklahoma State University owns incontestable federal trademark registrations for its Pistol Pete marks. Based on Stillwater-area, real-life lawman Frank Eaton, the Pistol Pete mascot originated from Oklahoma State University in the 1920s and is well-known nationally. For more than 80 years, Oklahoma State has continuously used marks depicting Pistol Pete. The university is strongly opposed to any effort to infringe upon its trademarks and will take the necessary steps to protect its rights to the Pistol Pete marks.
...
We have just learned that OSU has filed a lawsuit claiming it has exclusive rights to the character some call Pistol Pete and which we here at NMSU call Classic Aggie. The basic character has served as mascots for both schools --€" OSU and NMSU --€" for many decades.  We were surprised that OSU took this step, but are in communication with its legal and academic representatives and are confident that good sense will prevail and that this court action will lead to an agreement that will allow both schools to carry on their respective uses of characters that are part of their academic and athletic traditions.
---