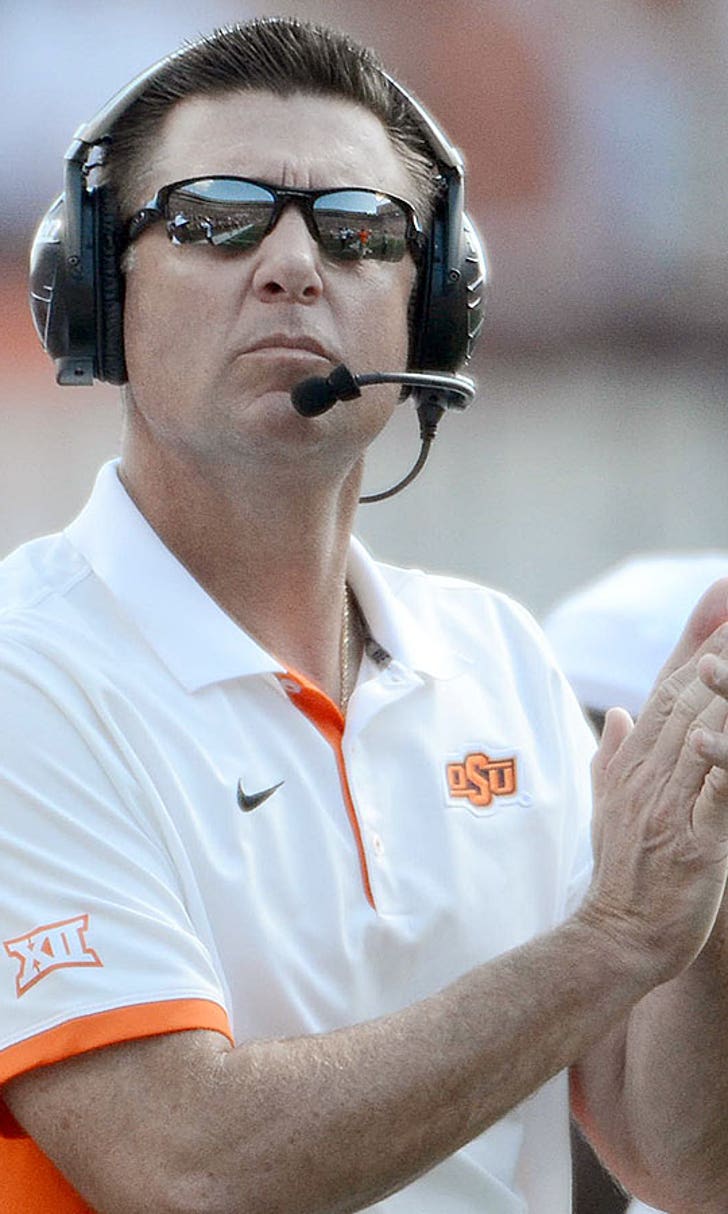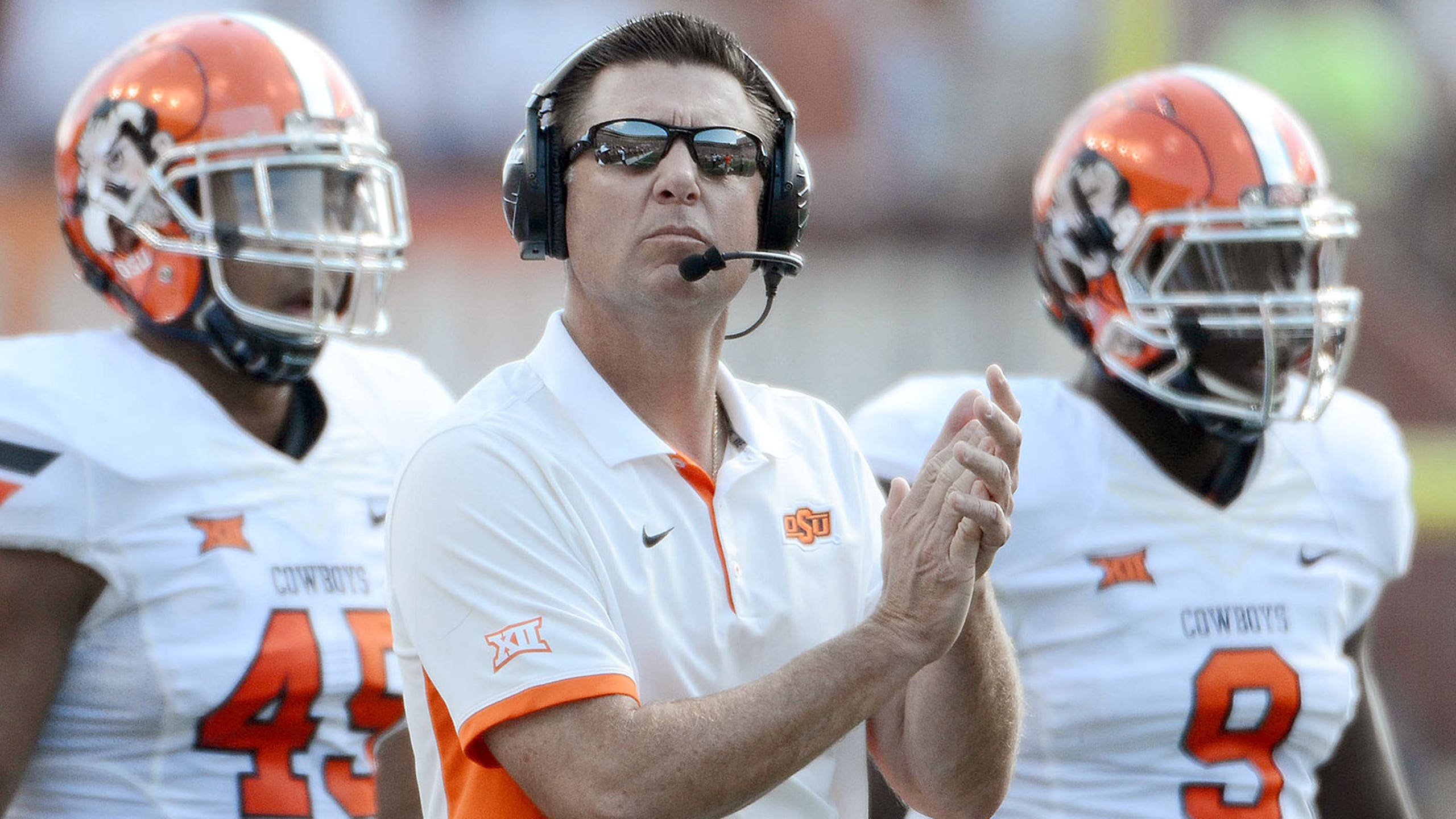 Oklahoma State takes another step forward under Mike Gundy
BY foxsports • January 14, 2016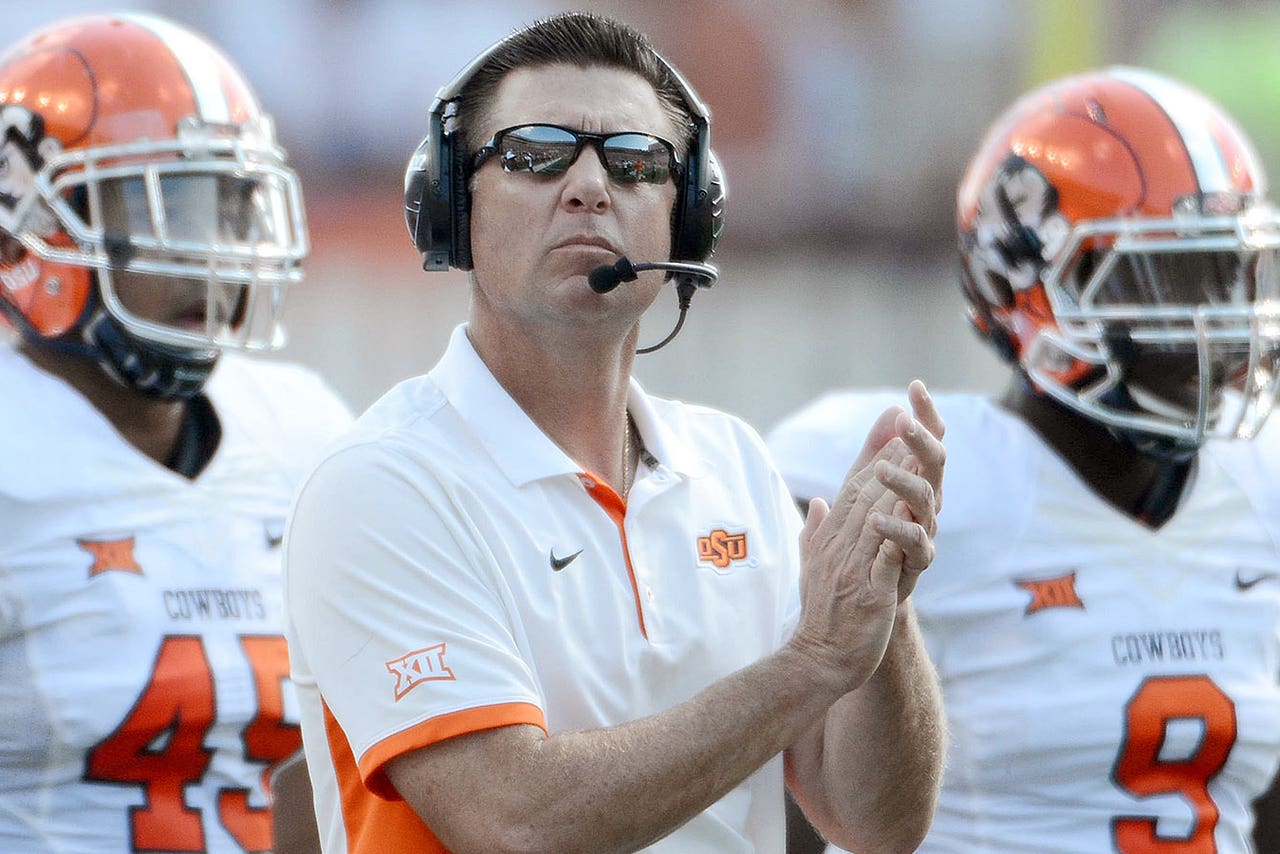 The running game was a disaster, the offensive line was maddening at times and the defense, while talented was inconsistent. All of those things were true about Oklahoma State this season, yet it went 10-3. A lot of that praise has to go to head coach Mike Gundy.
"You're going to have some years like we did a year ago," said Gundy, whose team went 7-6 in 2014, including a five-game losing skid. "Then we came back to win 10 games. That's a positive step."
Gundy is humble and realistic, though you have to wonder if 2015 is the start of more consistency for the Cowboys. Virtually every early 2016 poll has them in the mix for a Big 12 title, and perhaps they can start winning at a clip like Baylor or TCU.
"I don't know how many schools are out there that can maintain 9 or 10 wins a year and not have a setback based on the health of a quarterback or a turnover year," Gundy said. "You're going to have years where you wanted it to be better than it was."
"From a business standpoint, how can we sell our product? How can we be more profitable?" Gundy asked. "We have to find every way possible to enhance that. You don't build a football tradition in 10 years ... for a long time this place was a basketball school."
The foundation is being built as we speak.
(h/t ESPN)
---