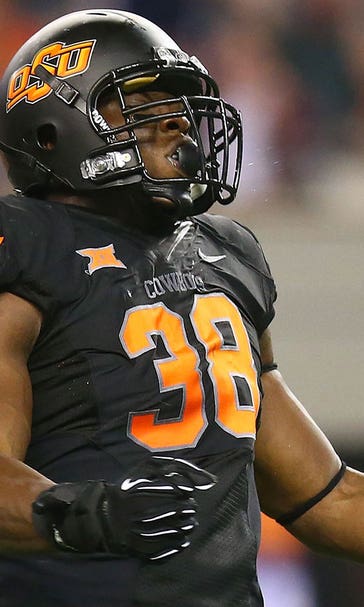 Oklahoma St. is soaring, but its D is about to face a murderers' row
November 3, 2015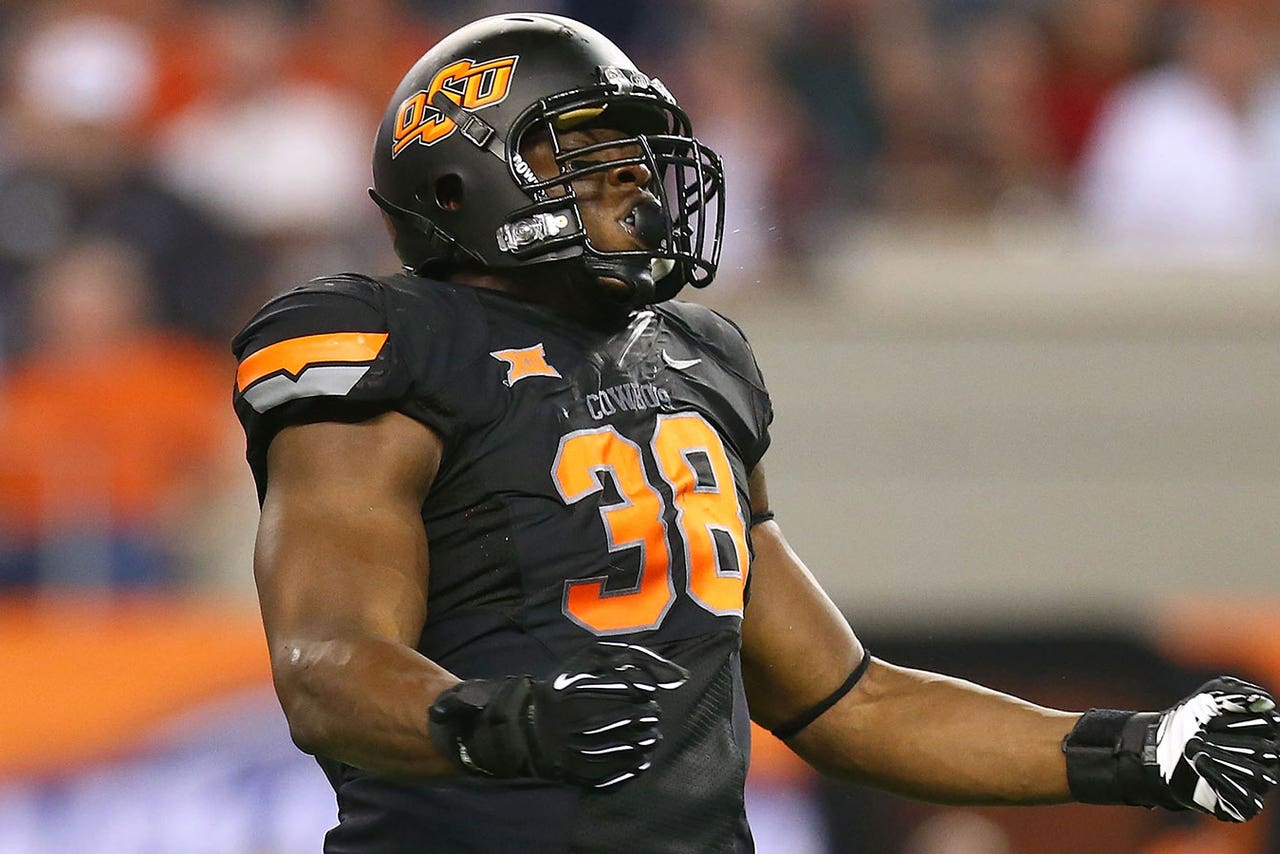 It's been called everything from the new WAC to outdoor arena football to 7-on-7 in pads. Stats show that five of the seven highest-scoring offenses in the country -- Baylor, TCU, Texas Tech, Oklahoma and Oklahoma State -- all come from this league, which means right now there may be no more challenging job in college football than being a Big 12 defensive coordinator.
Oklahoma State veteran DC Glenn Spencer describes being in these shootouts as three-and-a-half hours of "gut-wrenching hell."
Last week, Spencer's team survived a wild 70-53 game that included six touchdown plays of 40 yards or longer.
"You would hope that you don't have to score that many points to win a game, but in this league, with the quarterback play that you're seeing, it's very similar to four or five years ago when we had several NFL quarterbacks in this league," Cowboys coach Mike Gundy told reporters. "You're going to see some numbers that are considerably higher than other conferences in the country."
If Spencer thought last week was gut-wrenching hell, things are about to get much more heated for his defense this month. Three of OSU's next four games are against the No. 2, No. 1 and No. 6 scoring offenses in the country. Up next for the 8-0 Cowboys is 8-0 TCU, which is averaging 49 points per game and 616 yards of offense, led by the most dynamic QB in the country, Trevone Boykin. Spencer is quite familiar with the architect of the Horned Frogs' attack, Doug Meacham, since the two coaches worked together on Gundy's staff at OSU.
"We're good friends," Spencer told FOX Sports on Sunday. "It's a similar deal (to coping with the Texas Tech scheme), only with an even more elusive runner at quarterback.
"(Boykin) has an uncanny ability to be elusive in the pocket and still look for moving targets. He has really great open-field ability. You can spy on him and it doesn't matter. He also has touch and a throwing game like a Bryce Petty. You gotta get bodies to him without sacrificing bodies in coverage. He's like your worst nightmare."
Spencer says TCU, Texas Tech and Baylor create unique problems because their schemes truly use the entire field and you have to match up athlete on athlete in ways other systems don't demand. Against Tech, the Cowboys faced a lot of empty formations, which limits the options a defense can have, especially in terms of disguising coverages to try to trick the QB.
"It really clears up the read for the quarterback," he said, "When you have guys in the box, you can disguise things. And, if you get a QB that can run and move, now that doubles the headache because it's like having an extra running back back there, and you don't have a linebacker in the box because you're showing that you're in man coverage."
The bread and butter for these schemes versus defenses are slants, bubble routes, seam routes and go routes.
"It comes down to one-on-one tackles in space," Spencer said, adding that these teams have some terrific athletes now and a lot of those guys are catching the ball on the dead run.
Against Tech, the Cowboys surrendered five touchdowns in the first half alone (one came via a kickoff return), but OSU held the Red Raiders scoreless in the third quarter and to just two touchdowns in the second half, while also forcing two turnovers. Asked about what adjustments he made in the second half, Spencer preferred to leave that for his rivals to sort out from the game film, but added that a lot of times it's the little things, like taking the proper pursuit angles.
It didn't help that OSU was without starting CB Ashton Lampkin, who didn't travel for the game, and Kevin Peterson, who played sparingly. Tech finished the game with 642 yards and 32 first downs. The game clock showed that the Red Raiders ran 94 plays, although in actuality it was 100 with six nullified because of penalties. In all, OSU had to defend 17 series. (The week earlier, Spencer said, his defense was on the field for 18 series.) That's a lot of work for a defense, especially against an up-tempo spread team.
Like many coaches these days, Spencer doesn't pay much attention to total yardage stats. He feels like the most apt barometer to measure a defense's worth is points per possession. It's not something the NCAA keeps tabs on officially. Brian Fremeau (@bcfremeau), a writer for Football Outsiders, does chart such advanced stats. Michigan ranks No. 1 in the points-allowed-per-possession stat at 0.83, followed by Alabama, Wisconsin, Clemson and Boston College. Spencer's defense is a respectable No. 31.
Another significant stat is turnovers forced/gained. OSU has gained 19 so far (No. 7 nationally) and is a plus-8 in turnover margin -- tied for best in the Big 12. Last season, the Cowboys managed to force only 14 all season. Spencer said last season was an anomaly because his group was pretty young. The previous season, OSU ranked No. 5 in the country in the stat.
The Cowboys' front four is one of the best in the nation. It'll be a very good test for TCU, which leads the Big 12 in fewest sacks allowed with six. OSU, led by All-American DE Emmanuel Ogbah, leads the Big 12 in tackles for loss with 72, a dozen more than No. 2 Oklahoma. And the Cowboys are also No. 1 in sacks with 30. Ogbah has 13.5 TFLs to lead the conference. Bookend DE Jimmy Bean has 10.5, and powerhouse sophomore DT Vincent Taylor has 7.5.
It'll be very interesting to see just how well this group of Cowboys holds up this month when it faces the roughest gauntlet of high-powered offenses in the sport. A playoff bid likely hangs in the balance if Spencer's guys can contain them all.
Bruce Feldman is a senior college football reporter and columnist for FOXSports.com and FS1. He is also a New York Times best-selling author. His new book, "The QB: The Making of Modern Quarterbacks," came out in October 2014. Follow him on Twitter @BruceFeldmanCFB and Facebook.
---
---