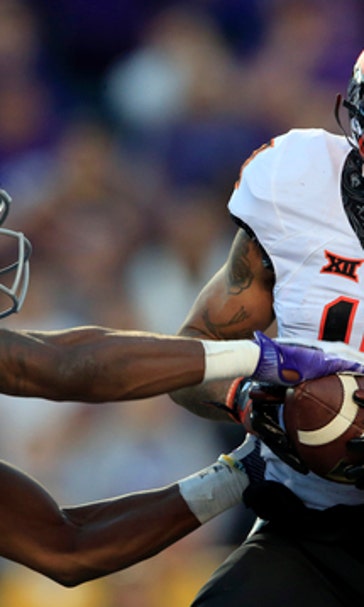 Okla. St. facing challenge of Texas Tech's passing skills
November 11, 2016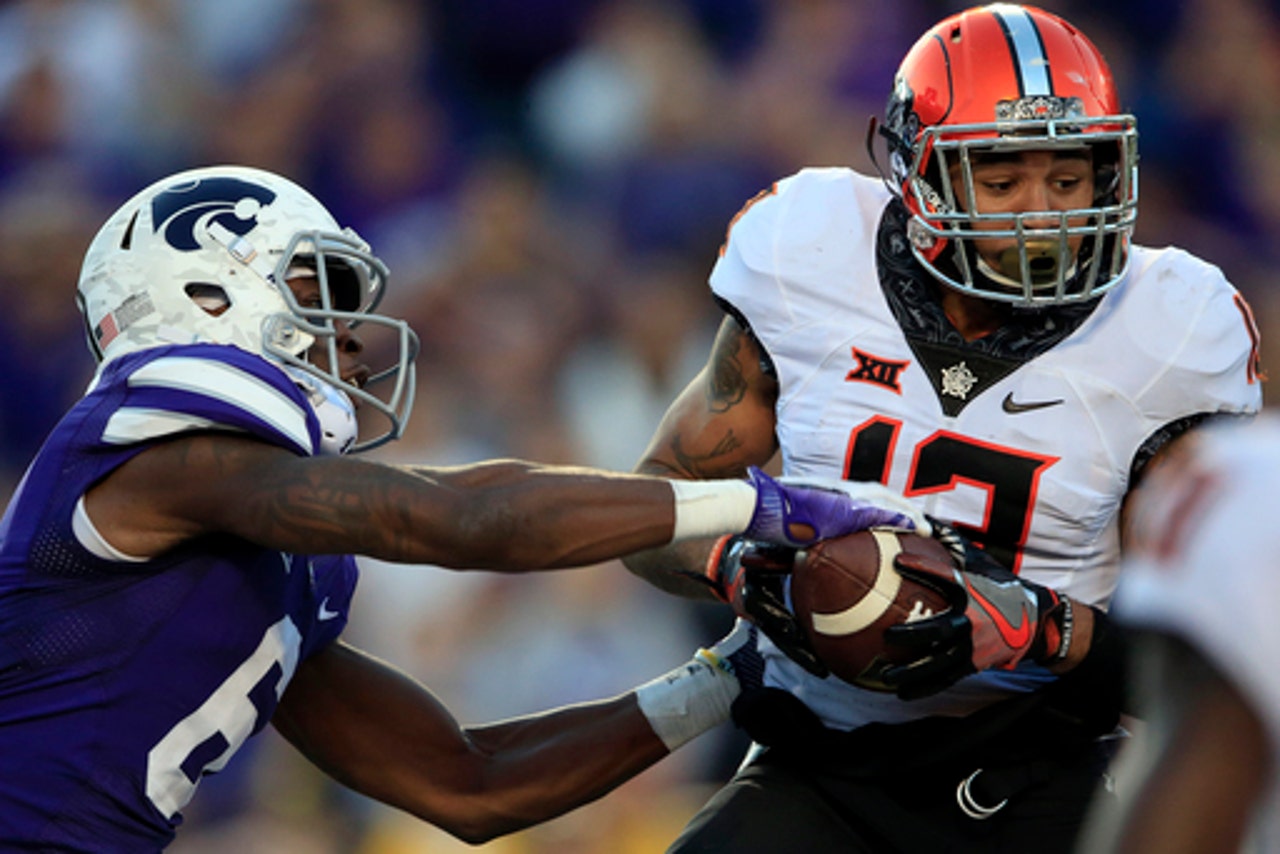 STILLWATER, Oka. (AP) To maintain a clear path to the Big 12 Championship, No. 17 Oklahoma State needs to overcome the nation's most potent aerial attack and Texas Tech quarterback Patrick Mahomes.
For Oklahoma State (7-2, 5-1 Big 12, No. 13 CFP), two more wins will set up a showdown with intrastate rival No. 9 Oklahoma on Dec. 3 for the Big 12 title. But getting past Mahomes and Texas Tech (4-5, 2-4 Big 12) on Saturday will be a challenge.
Tech ranks second in the nation in total offense (587.1 yards per game) and fourth in scoring, averaging 46.2 points. Mahomes tops the country with 3,886 passing yards and third with 31 touchdown tosses.
''Mahomes is an outstanding player with outstanding targets, and it's kind of hard to get a grasp on them,'' said Cowboys defensive coordinator Glenn Spencer. ''They have concepts, but then their biggest plays come off of when he scrambles around and creates a different play from it. So we have to be very disciplined and stay with the receivers a long time.
''He's a great talent and he's going to be a tough task for us.''
The Red Raiders, looking to recover from a 45-37 loss to Texas last week, know they face a tough task against Oklahoma State, which it has not beaten since 2008.
''It's a team that continues to find a way to win at the end,'' said Texas Tech coach Kliff Kingsbury of OSU. ''They've had some really good comebacks. They're offensively tremendous skill players. The young running back (freshman Justice Hill) is doing a great job, (receiver James) Washington's as good as anybody in the country, and the quarterback (Mason Rudolph) is throwing it really well. Defensively, they tend to make plays when they have to.''
Some things to watch on Saturday:
1. MAHOMES ROLLING: Mahomes has been busy piling up ridiculous numbers, highlighted by his performance Oct. 22 against Oklahoma, when he completed 52 of 88 passes, tying the NCAA record with 734 yards and amassing five touchdowns. He has been sacked seven times the last two games, but still completed 61 percent of his passes. ''I think he's a potential first-round pick,'' said Oklahoma State coach Mike Gundy. ''He reminds me a lot of Dak Prescott, when we played Dak at Mississippi State. We've got a great challenge.''
2. TURNOVER FACTORY: While the Cowboys' defense ranks 98th (out of 128 FBS schools) in total defense, allowing 443.8 yards per contest, they generate a lot of turnovers. Safety Jordan Sterns' interception in the end zone on the final play of last week's 43-37 win over Kansas State was OSU's 11th of the season, leading the Big 12 and tied for 22nd in the nation. Overall, the Cowboys have forced 20 turnovers, most in the Big 12 and ninth in the country, with at least one turnover in every game and 10 in the last four.
3. FLAGS PICKED UP: Through the first seven games of the season, Texas Tech was one of the most penalized teams in the Big 12, averaging 9.9 penalties and 85 yards per game. However, the last two games have seen a marked turnaround. The Red Raiders' total of just five penalties for 19 combined yards in the last two weeks, including just one flag for 5 yards in their win over TCU Oct. 29, was the lowest in the nation.
4. RUDOLPH SHINING BRIGHT: OSU quarterback Mason Rudolph has put together an outstanding season. After completing 29 of 38 passes for 457 yards and five touchdowns last week against Kansas State, Rudolph ranks seventh in the nation with 2,989 yards. His streak of 163 pass attempts without an interception ended in that game, tossing just four picks overall, with 22 touchdowns. He can throw the deep ball, ranking third in the nation with 26 completions of 30 or more yards, including seven of 50-plus.
5. RUN DOWN: With thriving passing attacks, both teams have endured struggles running the ball. Oklahoma State ranks 101st in the nation with an average of 141.2 yards rushing per game, while Texas Tech is 124th at 101.3. Freshman Justice Hill leads the Cowboys with 663 yards rushing, with four touchdowns. Demarcus Felton tops the Red Raiders with 289 yards on the ground, with three touchdowns. Mahomes is second with 260 yards and has scored 10 rushing touchdowns.
---