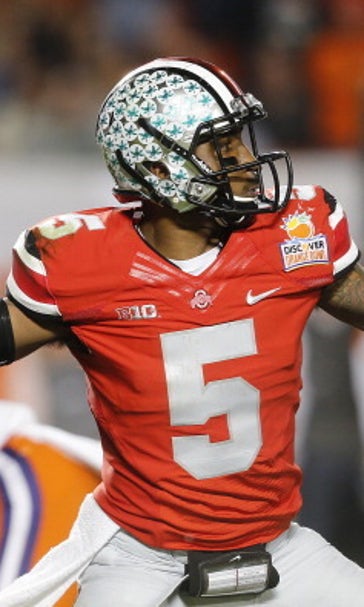 Ohio State's Braxton Miller plans on competing for QB job
July 9, 2015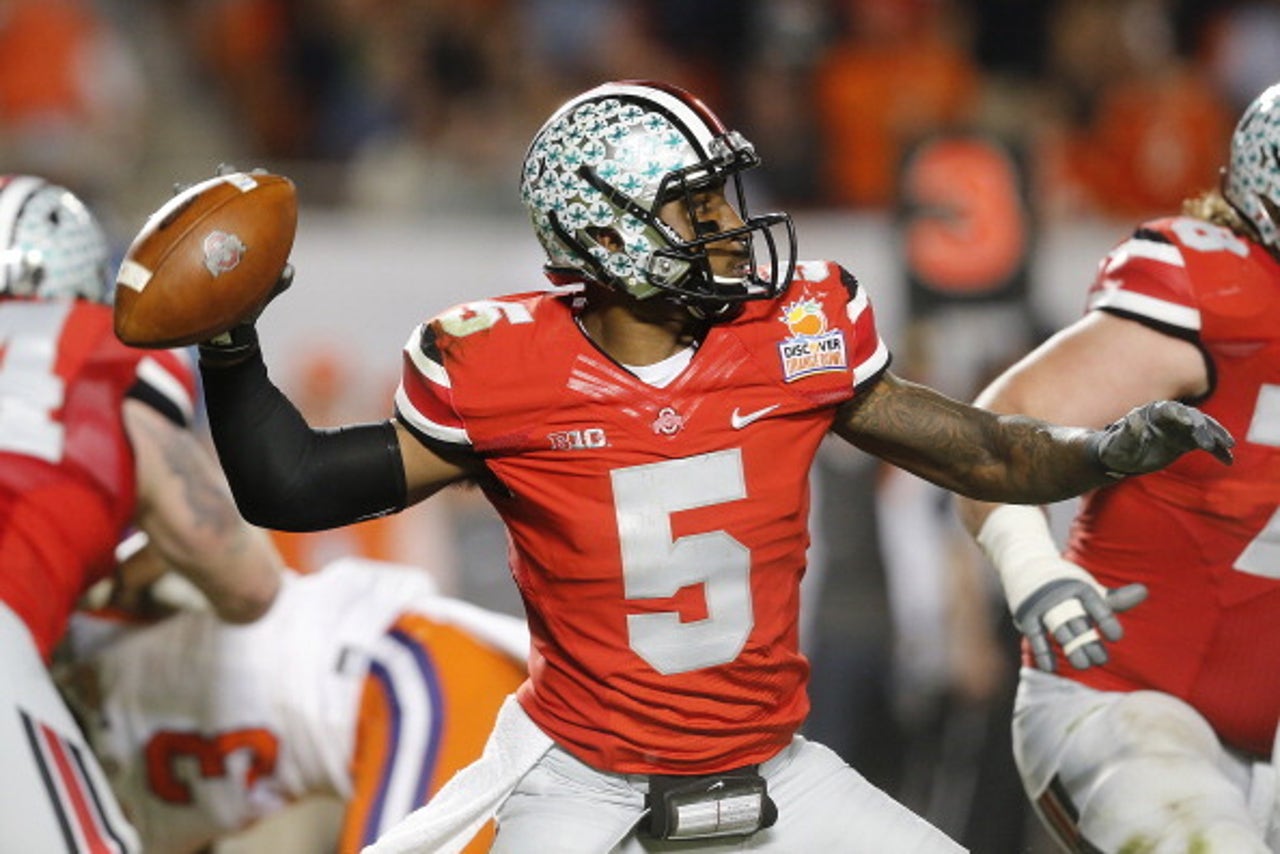 By Steven Lassan
The rumors and speculation about Ohio State quarterback Braxton Miller's future are officially over. Somewhat.
On Thursday, the Columbus Dispatch released an interview with the senior quarterback, and Miller states his intention is to return to Columbus in 2015 and not transfer to another school.
"I'm from Ohio, this is my home state," Miller told the newspaper. "This is where I started and this is where I'm going to finish it."
While Miller has officially declared he will be back at Ohio State, there's still the other question to settle. Who will start for the Buckeyes in 2015 at quarterback?
Here's Miller's take from the article:
"As it stands right now, I know I am the best athlete in college football. If any competition wants to come my way, I've just got to be smart about things and just stay looking forward."
Although Miller plans on competing at quarterback, his future in the NFL is likely as a receiver or running back. Considering his recent shoulder surgeries, a move to running back or receiver could accelerate his learning curve and allow J.T. Barrett or Cardale Jones the opportunity to start a full season of snaps.
Regardless of which quarterback starts for Ohio State, all three are expected to be key cogs in the offense for coach Urban Meyer.
With Miller officially announcing his intention to remain in Columbus, the focus can shift to the three quarterbacks and the upcoming battle for the starting job in fall practice.
More from Athlon Sports:
---