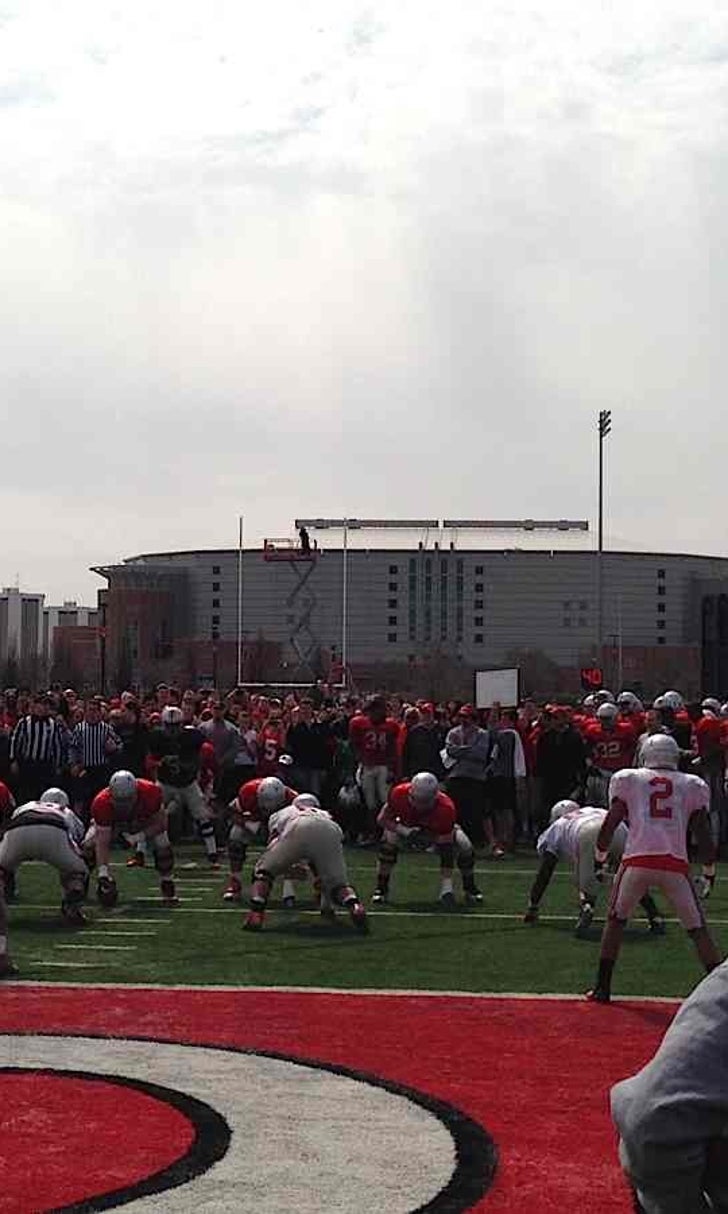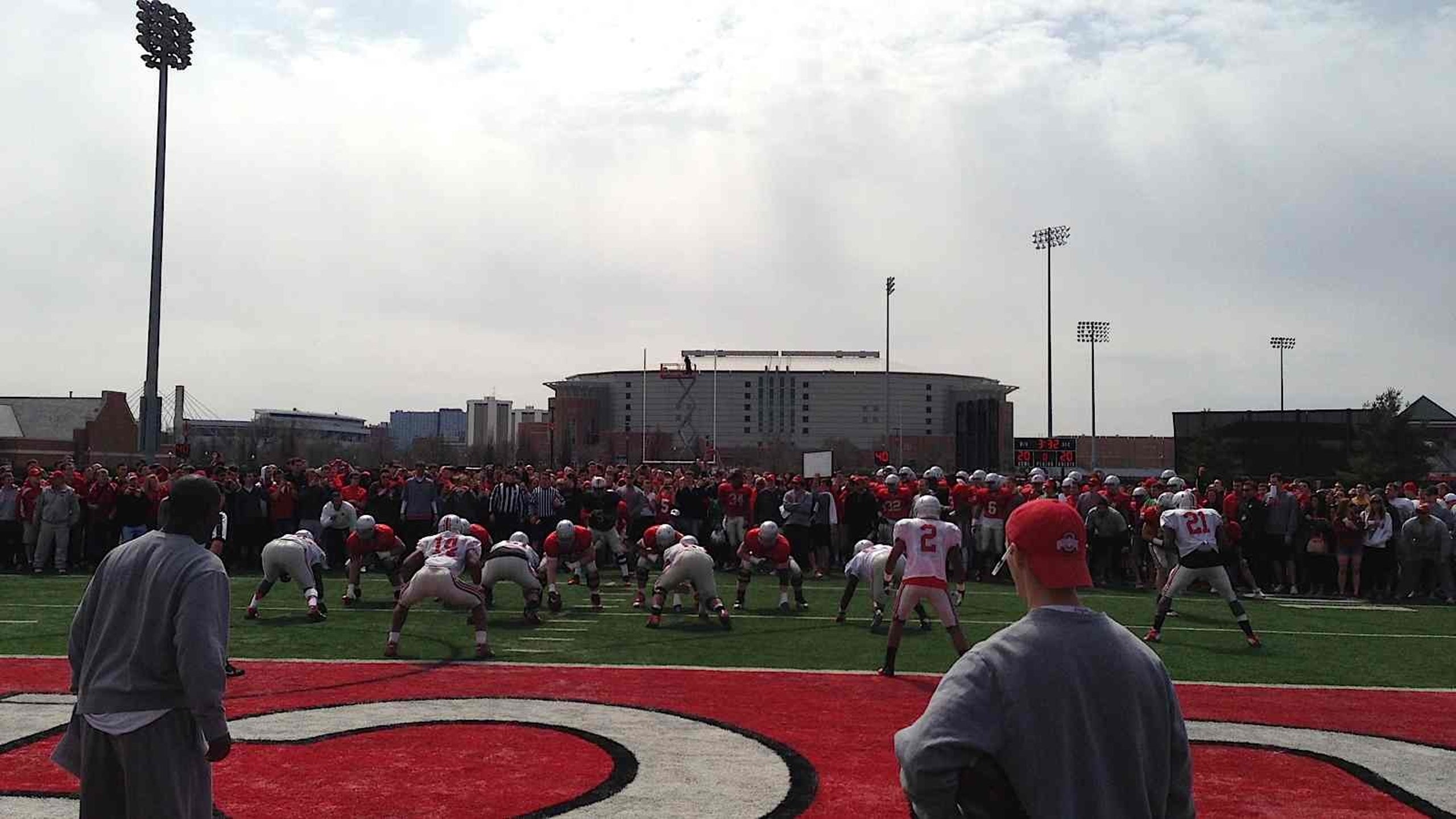 Ohio State to be featured in training camp show
BY Marcus Hartman • July 31, 2015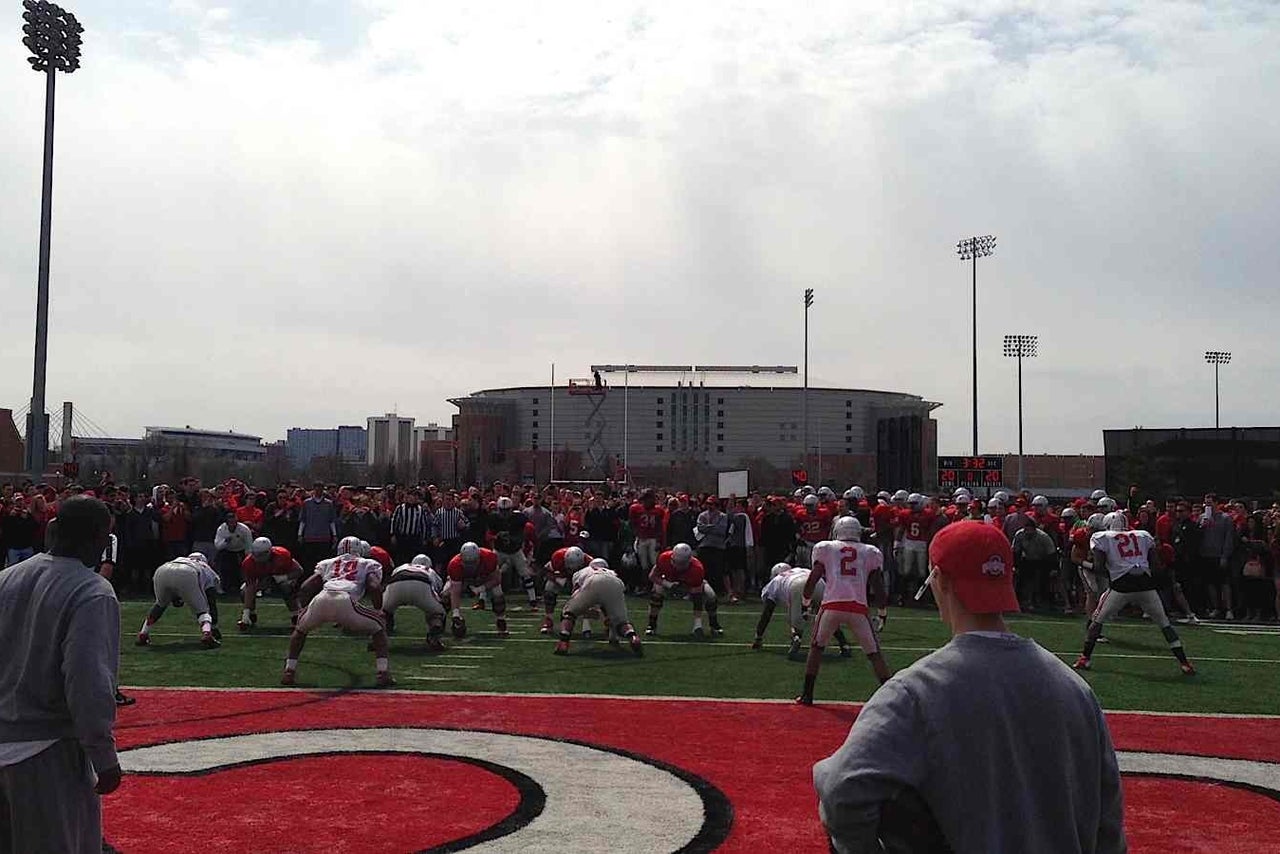 CHICAGO -- The Big Ten Network announced Friday it will give Ohio State fans a behind-the-scenes look at the defending national champs as they go through training camp in August. 
"Scarlet and Gray Days: Inside Ohio State Training Camp" will air Aug. 19 and offer an "in-depth, documentary style show" that will follow Ohio State through part of preseason practice. 
BTN president Mark Silverman was excited to share the news during Big Ten Football Media Days, but he admitted comparisons to HBO's popular "Hard Knocks" show that annually features an NFL team as it goes through training camp are not perfect. 
"Given it's our first year I think we're not quite certain how similar it might be to a 'Hard Knocks,' which is generally what people look to when they hear about this type of show," Silverman said. 
However, he still called the show "an unprecedented look" at Ohio State's practices, which are not open to local media during the season and only rarely are open during spring or preseason. 
Also Friday the Big Ten Network announced plans to air "Big Ten Elite: Ohio State 2014" this fall to commemorate the Buckeyes' national championship season. 
---