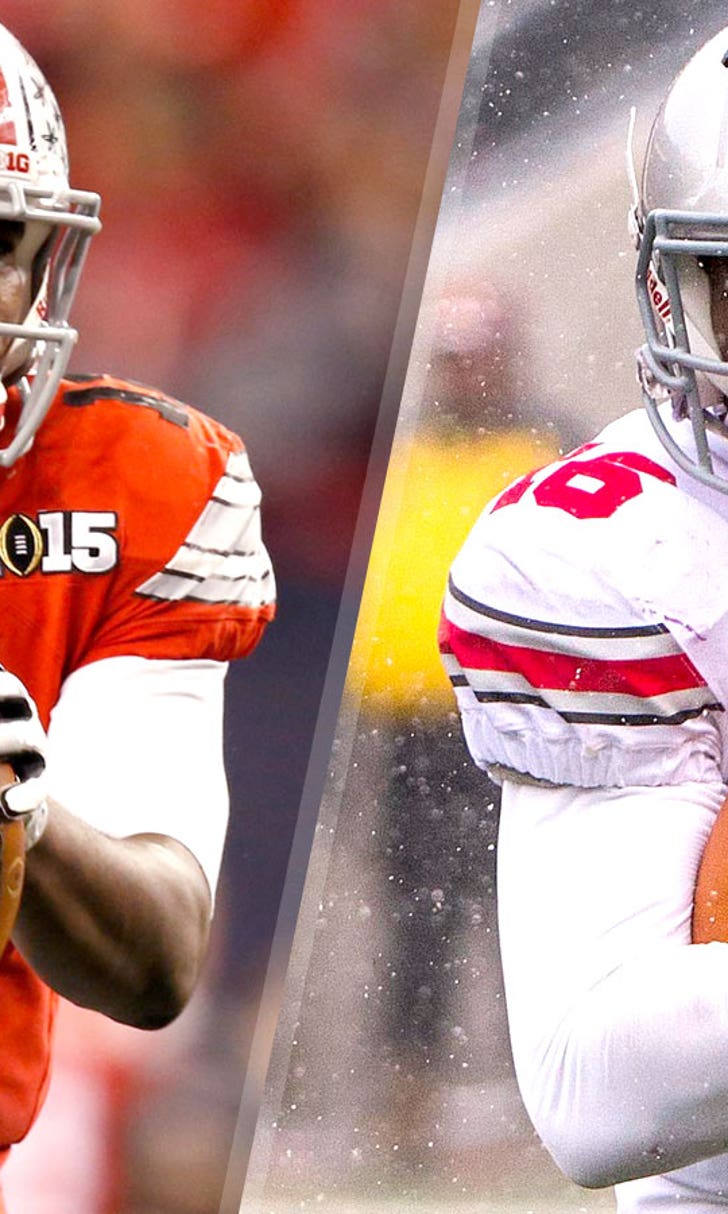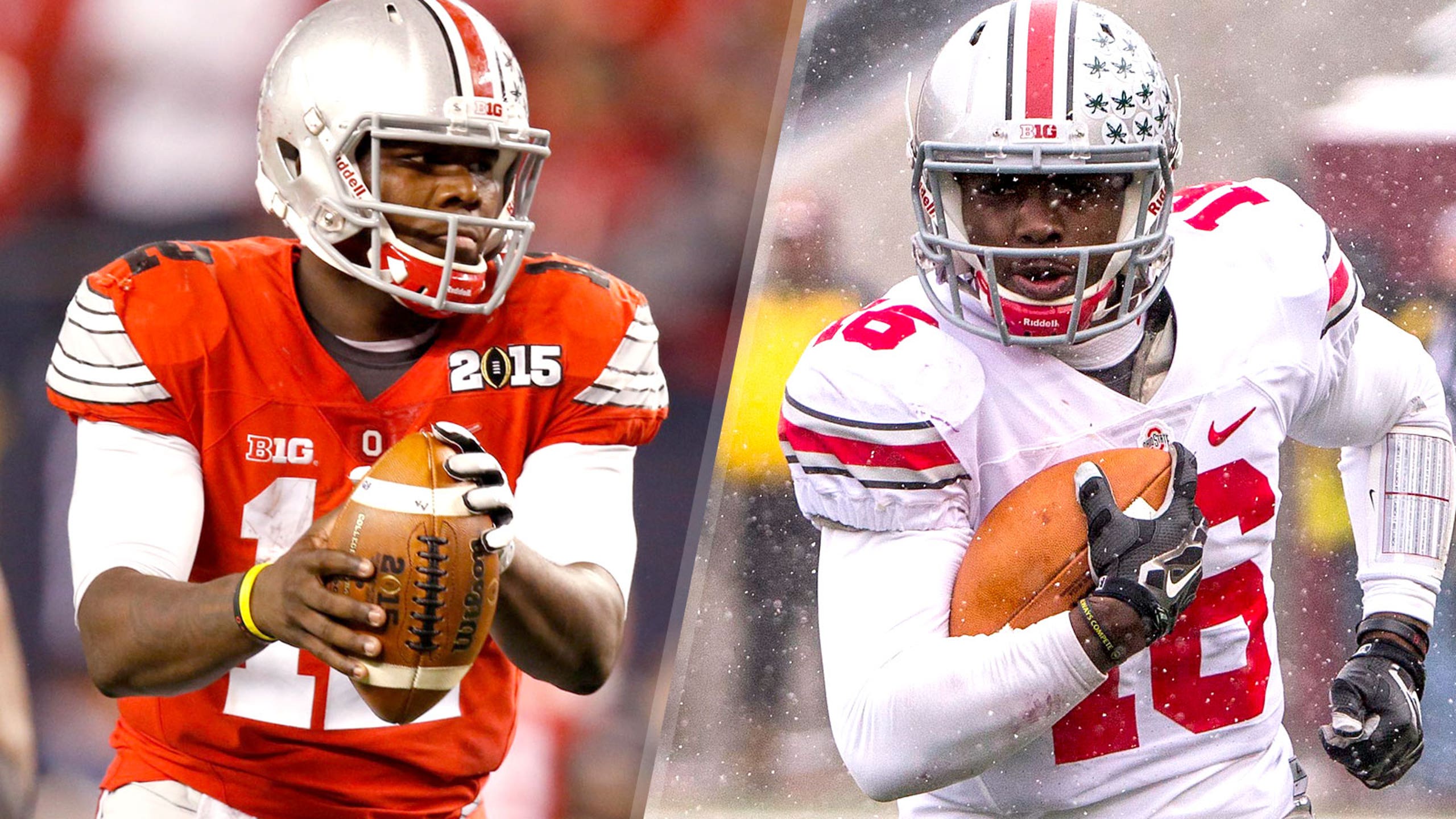 Ohio State QB battle enters second week without leader
BY Marcus Hartman • August 17, 2015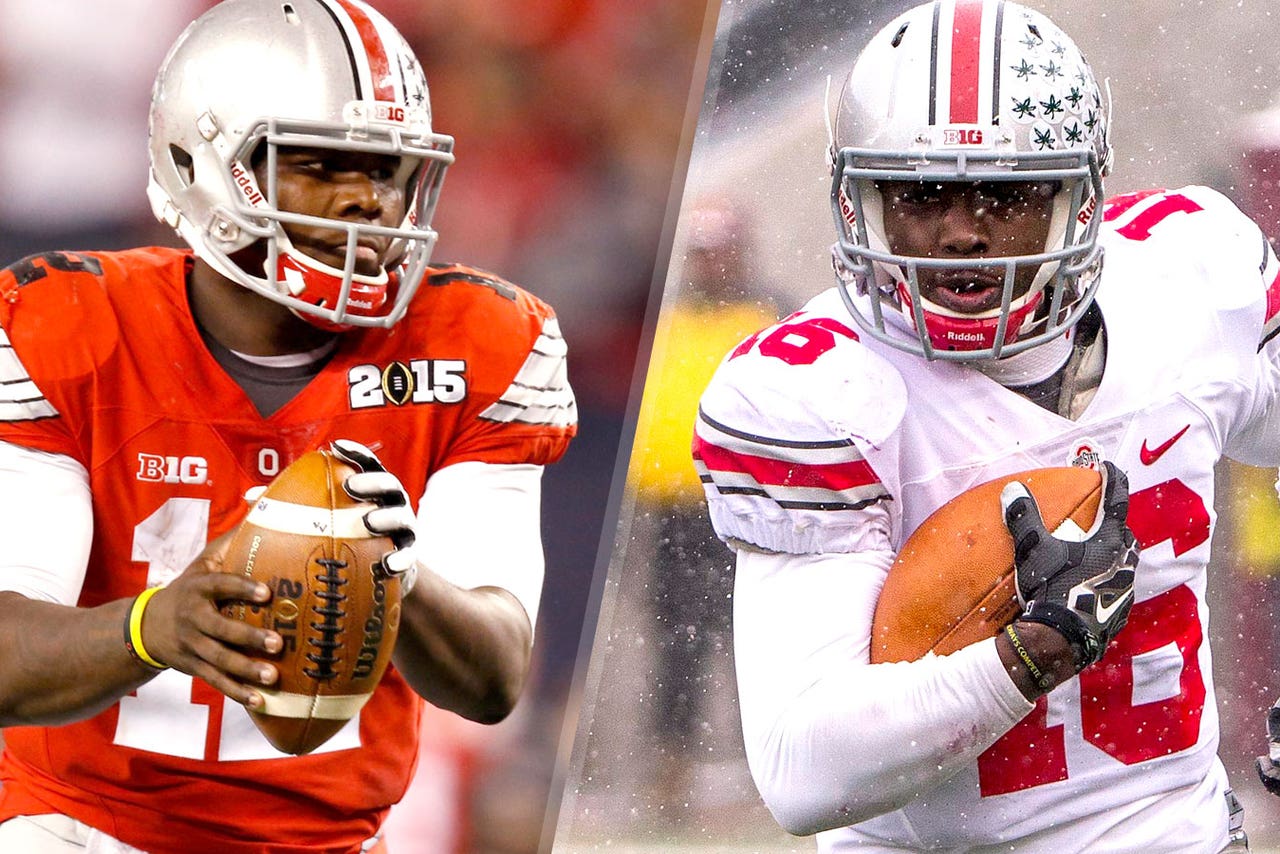 COLUMBUS, Ohio -- The latest update on the Ohio State quarterback competition is there is no update. Nor will there be one soon because reporters are not scheduled to hear from Buckeye coaches or players again until August 22. 
Sunday during the team's media day coach Urban Meyer did not tip his hand if he was leaning toward Cardale Jones or J.T. Barrett. 
To that end, he wasn't even going to take his first in-depth look at the statistical breakdown of the two until after meeting with the media. 
"I wanted everybody out of here last night, including myself, to get out of Dodge and go see your families, and then we have picture day so I'm going to meet with (quarterbacks coach) Tim Beck today and (offensive coordinator Ed Warinner), and I want a complete printout of every piece of statistical information we have. The gut feeling part and what I've watched, it is what it is. 
"I think they're both right there, and you probably wouldn't expect me to say anything different, but that's what it is. They're both working their tails off, and it's one of the most refreshing competitions I've ever witnessed, and that's also from a family (standpoint). The families are great."
As he has before, Meyer said he is impressed with the relationship Jones and Barrett share. 
"When I say best friends, they're unbelievable how well they get along," Meyer said. 
Jones said the pair have alternated who gets the first crack with the No. 1 unit after a coin flip was used to make the decision on the first day of practice. 
"It's unique because it's so close, but we both understand that we want what's best for the team," Jones said. "Coach Meyer is going to put the best 11 guys on the field he believes will get the team the best chance of winning." 
Barrett shared similar sentiments. 
"If it's not me, then I don't have a reason to be mad at somebody," Barrett said. "I'm not going to point a finger. That doesn't make sense. If I don't play well, I shouldn't play. 
"If somebody is playing better than me at quarterback, then they should be playing. That's my mindset. I think Cardale's is the same."
---