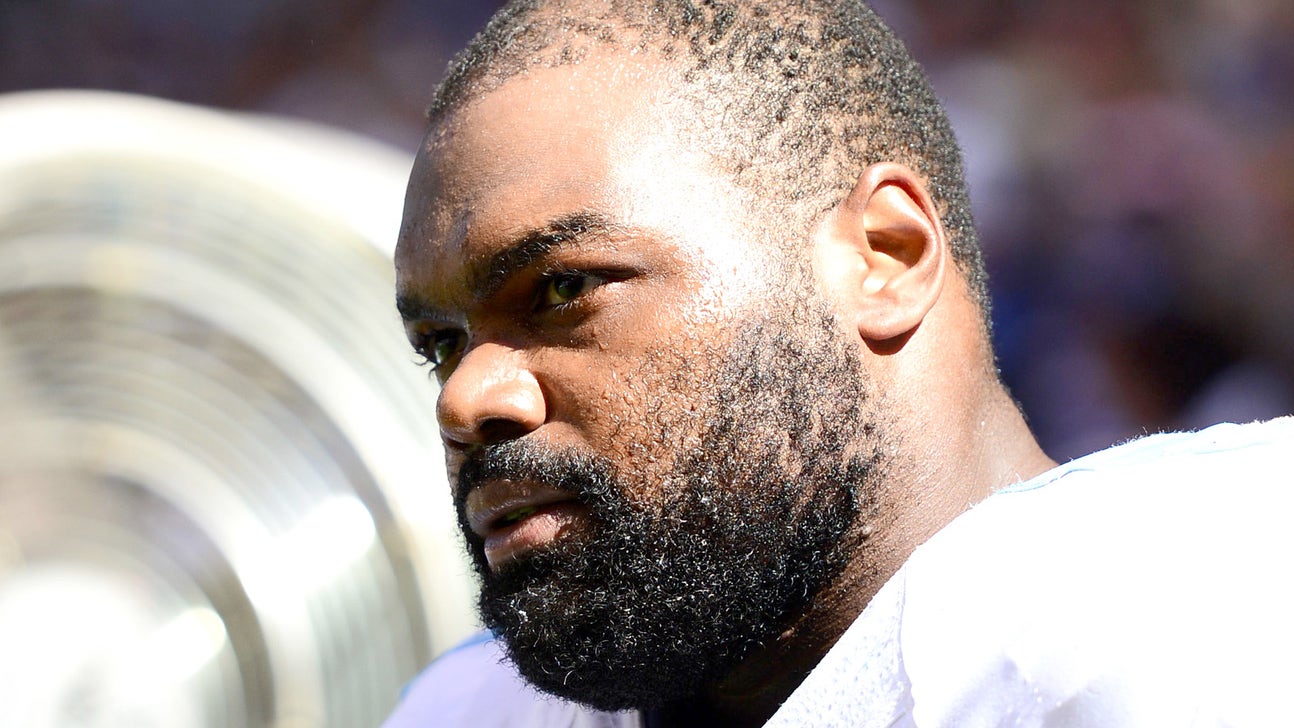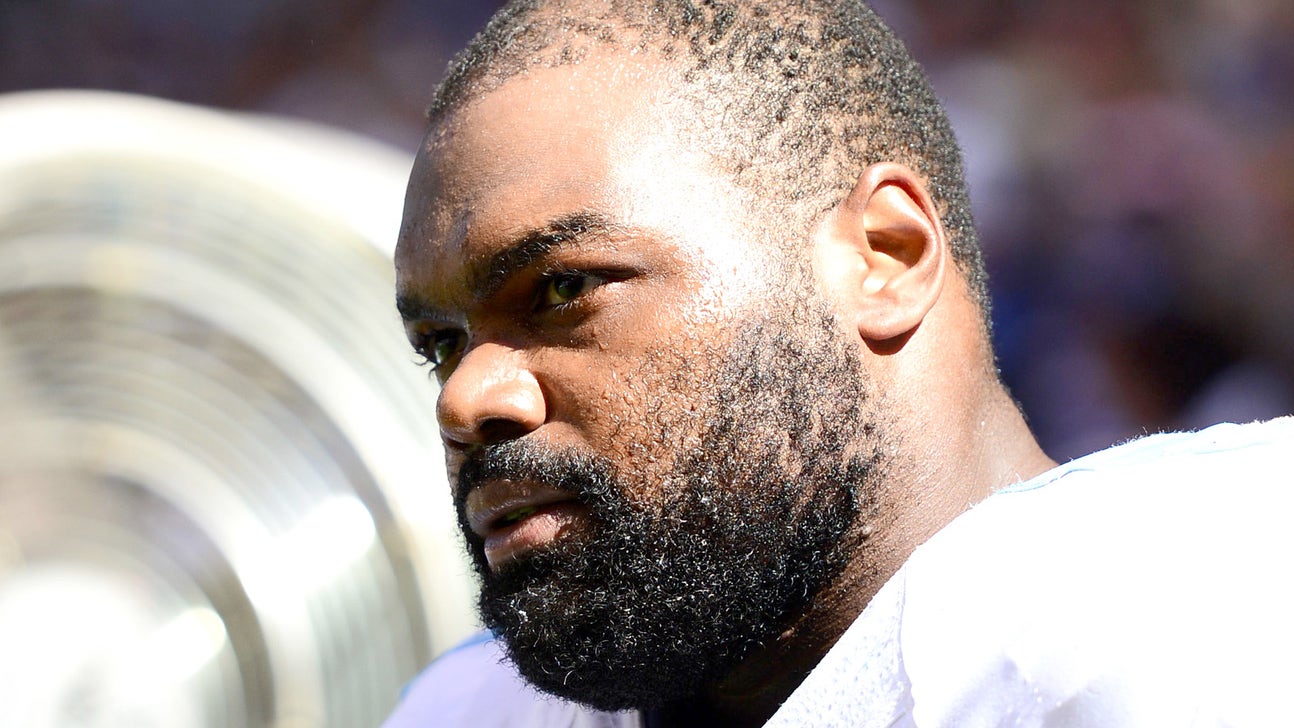 Oher says 'Blind Side' is hurting his pro career
Published
Jun. 18, 2015 11:48 p.m. ET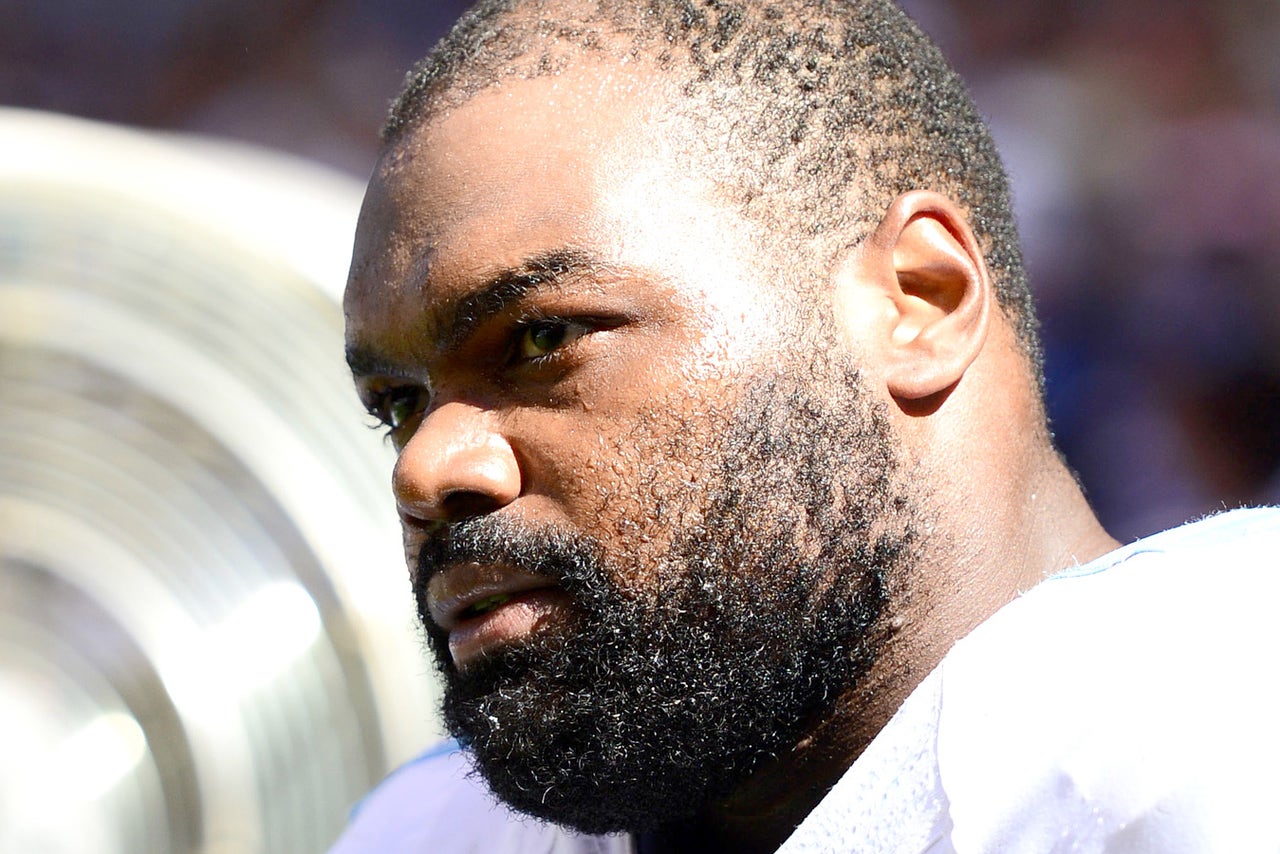 Michael Oher went from highly touted Ole Miss lineman to household name in 2009, when Warner Bros. released the film "The Blind Side," based on a book of the same name written three years earlier by famed author Michael Lewis.
The movie told the story of Oher as a troubled, sometimes-homeless teenager in Memphis who was adopted by wealthy restaurant owner Leigh Anne Tuohy (a role that earned Sandra Bullock an Academy Award), who helped turn Oher's life around en route to a scholarship at Ole Miss. The film was widely acclaimed and made over $300 million worldwide.
Six years later, though, Oher says the film has become a negative for his NFL career prospects. No longer a relatively anonymous offensive lineman, Oher, now with the Carolina Panthers after being released in February by the Tennessee Titans, told ESPN that he believes the film has drawn unfair attention to his play.
"People look at me and they take things away from me because of a movie," Oher told ESPN. "They don't really see the skills and the kind of player I am. That's why I get downgraded so much, because of something off the field.
"This stuff, calling me a bust, people saying if I can play or not -- that has nothing to do with football. It's something else off the field. That's why I don't like that movie."
He added, in a statement that seemed to contradict his sentiment moments earlier, "I know what type of player I am. Everybody else that I know knows what type of player I am. So that kind of stuff doesn't worry me."
Worrying or not, the attention certainly seems to be affecting his opinion of the criticism he receives, even if that criticism is sometimes warranted; Oher was rated 74th among 78 NFL tackles last season by scouting service Pro Football Focus.
Image credit: Andrew Weber-USA TODAY Sports
---