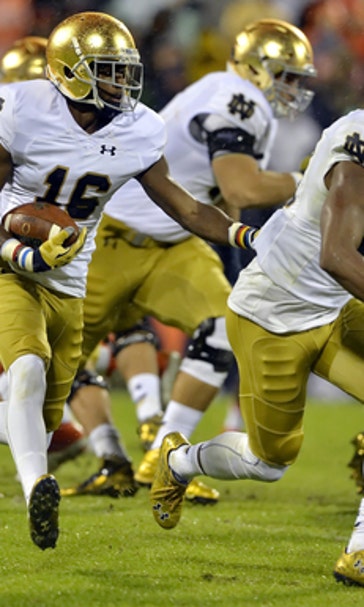 Notre Dame WR Torii Hunter Jr. eager to make name for self
BY foxsports • September 1, 2016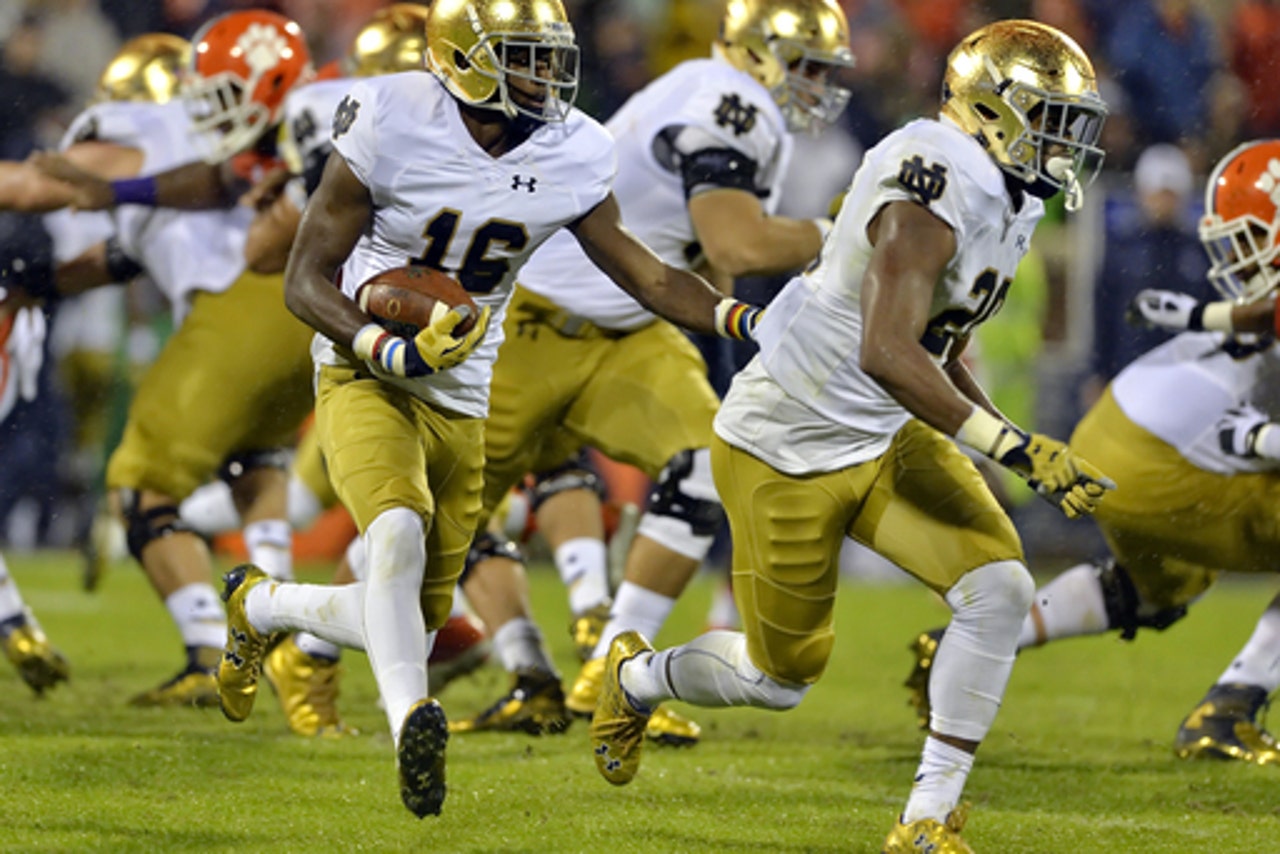 SOUTH BEND, Ind. (AP) Notre Dame wide receiver Torii Hunter Jr. is eager to make a name for himself. No offense to dad.
Hunter is the son of a popular former major league outfielder who has the same name. The younger Hunter is eager to become well known in his own right.
''That's probably one of my biggest motivators,'' he said. ''I'm definitely trying to make a name for myself and not necessary live in the shadow of my father as Torii Hunter's son. You want to be your own person and not always have that attachment to your father. He's a great guy, but you want to be your own person.''
The 6-foot, 195-pound senior should get his chance this season. After playing a supporting role last season to first-round NFL draft pick Will Fuller and Chris Brown, Hunter heads into Sunday's season opener against Texas as the most experienced receiver for the 10th-ranked Fighting Irish.
That's not saying a lot. No other returning Irish wide receiver had more than one catch last season. Coach Brian Kelly believes Hunter will play well, but said there are still questions.
''We're not ready to put him up in the category of All-American. He's got to go prove himself,'' Kelly said.
Hunter was Notre Dame's most versatile receiver last season, playing all three receiver positions, and finished fourth in catches with 28 catches for 363 yards and two touchdowns. He played primarily in the slot last season. This season he's expected to play outside where Fuller had 62 catches for 1,258 yards and 14 touchdowns.
DeShone Kizer, who will be sharing quarterback duties with Malik Zaire against Texas, said while Hunter doesn't have Fuller's speed, he has other skills.
''Coming from the slot receiver, he's learned to be fearless. He's learned to run full speed where there are a lot of big guys,'' Kizer said.
Hunter sat out his freshman season because of a slow-healing broken leg sustained in high school and missed the first three games of his sophomore season with a torn groin muscle. He's seen his role and confidence grow steadily since. He believes he's ready for a big season.
''I'm definitely a lot stronger than last year. I feel smarter. That just comes with age and just being here,'' he said. ''I'm feeling confident. It's going to be fun. It's going to be fun to go out there and just see what I know and what plays I can make.''
Hunter, who is from Prosper, Texas, 30 miles north of Dallas, said he was a Longhorns fan and interested in playing at Texas, but wasn't aware he had been offered a scholarship until he received a letter from the coaches saying they were disappointed he had committed to Notre Dame. He also said that after watching the Longhorns beat New Mexico during a visit in 2012 he was disappointed Texas coaches didn't spend time with him.
''Mack Brown came out of media, he shook my hand and said, `Glad to see you,' and just kind of walked by. That's kind of how it went,'' he said.
Hunter is a two-sport athlete, playing 19 games for the Irish baseball team last spring. He played primarily as a defensive replacement and a pinch runner, making just one start. Despite batting just .182, he was a 23rd-round draft pick of the Los Angeles Angels and signed a contract in June.
For now he's focused on showing what he can do in football.
''I've got to deliver. The team is counting on me. They named me a captain for a reason. So I've got to go out there and lead whether it's verbally or just going out there and making plays,'' he said.
---