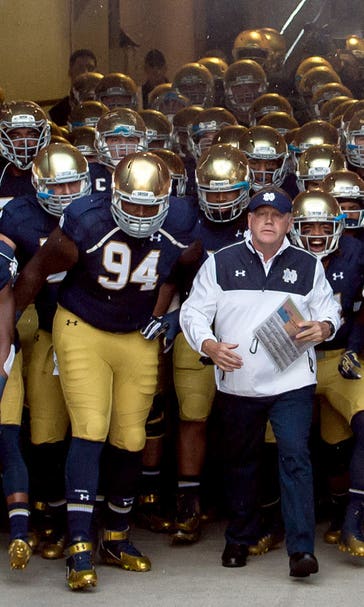 Notre Dame O-line could be Brian Kelly's deepest yet
April 21, 2015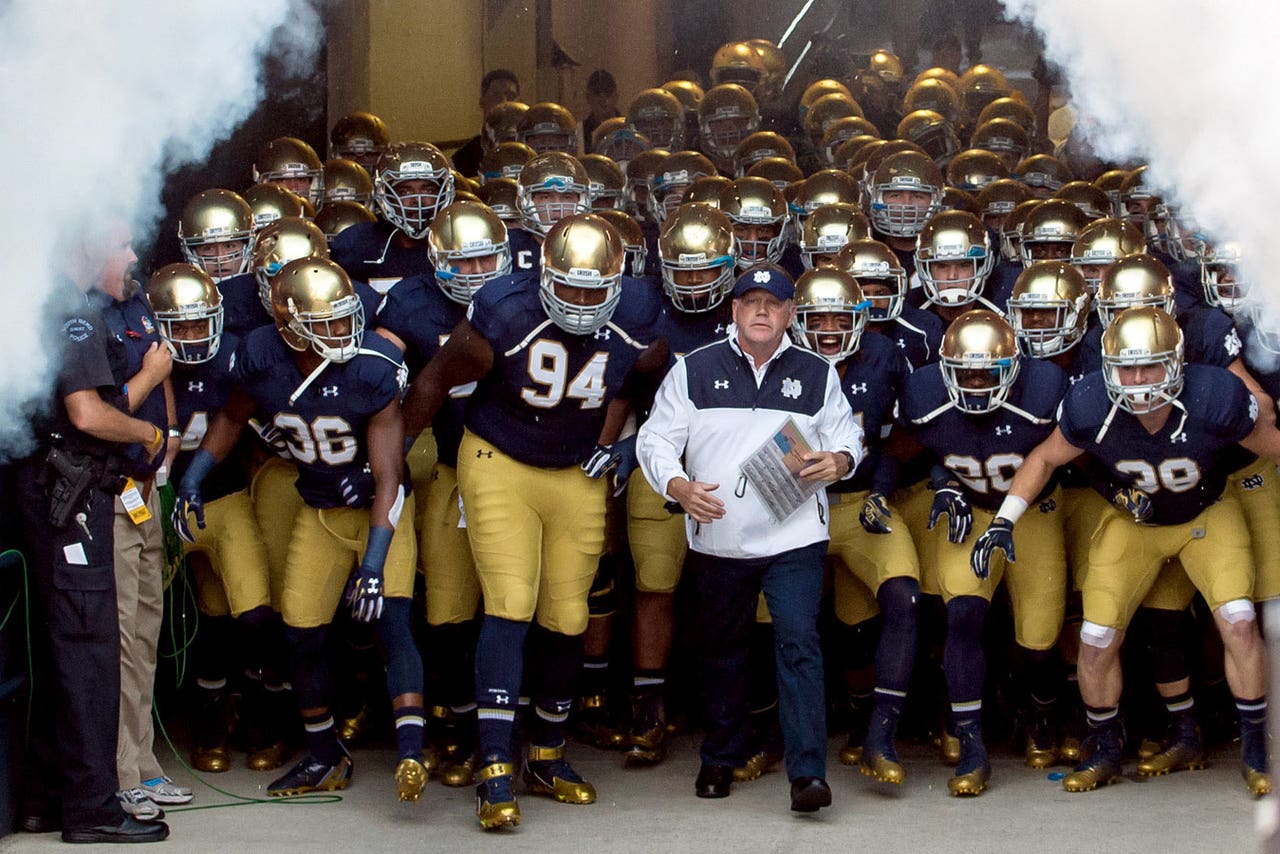 Brian Kelly is enjoying the finest quarterback protection he's seen in his six seasons at Notre Dame, as the head coach touted the play of his offensive linemen in a report by Rachel Terlep of The Elkhart Truth.
"When the quarterbacks flipped, it was hard to tell whether it was the first offensive line or the second offensive line," Kelly told Terlep, in reference to the spring Blue-Gold game. "Usually you know when the second offensive line is in there. It was the third offensive line where you saw a bit of a dropoff in there. But with the first and second offensive line, both those quarterbacks were effective and efficient with whoever was in there and I think that was the big telltale for me."
The Fighting Irish O-linemen are so athletic, Kelly even called a trick play requiring 315-pound tackle Ronnie Stanley to catch a pass. Stanley made the grab, according to Terlep, and rumbled for a 14-yard gain.
Although it's certainly an interesting wrinkle in the offense, you can count on Stanley and the other Notre Dame offensive linemen to stand out this season for their blocking ability—not their receiving skills.
(h/t The Elkhart Truth)
---