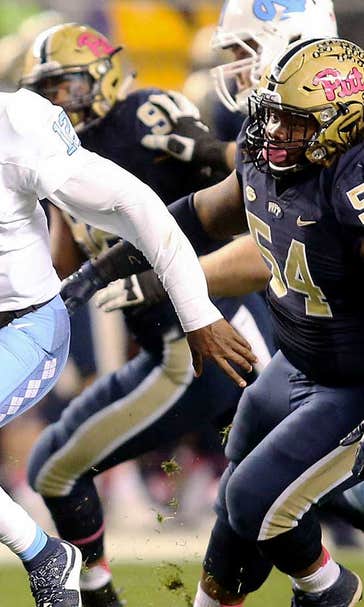 North Carolina takes down No. 23 Pitt in ACC Coastal showdown
October 29, 2015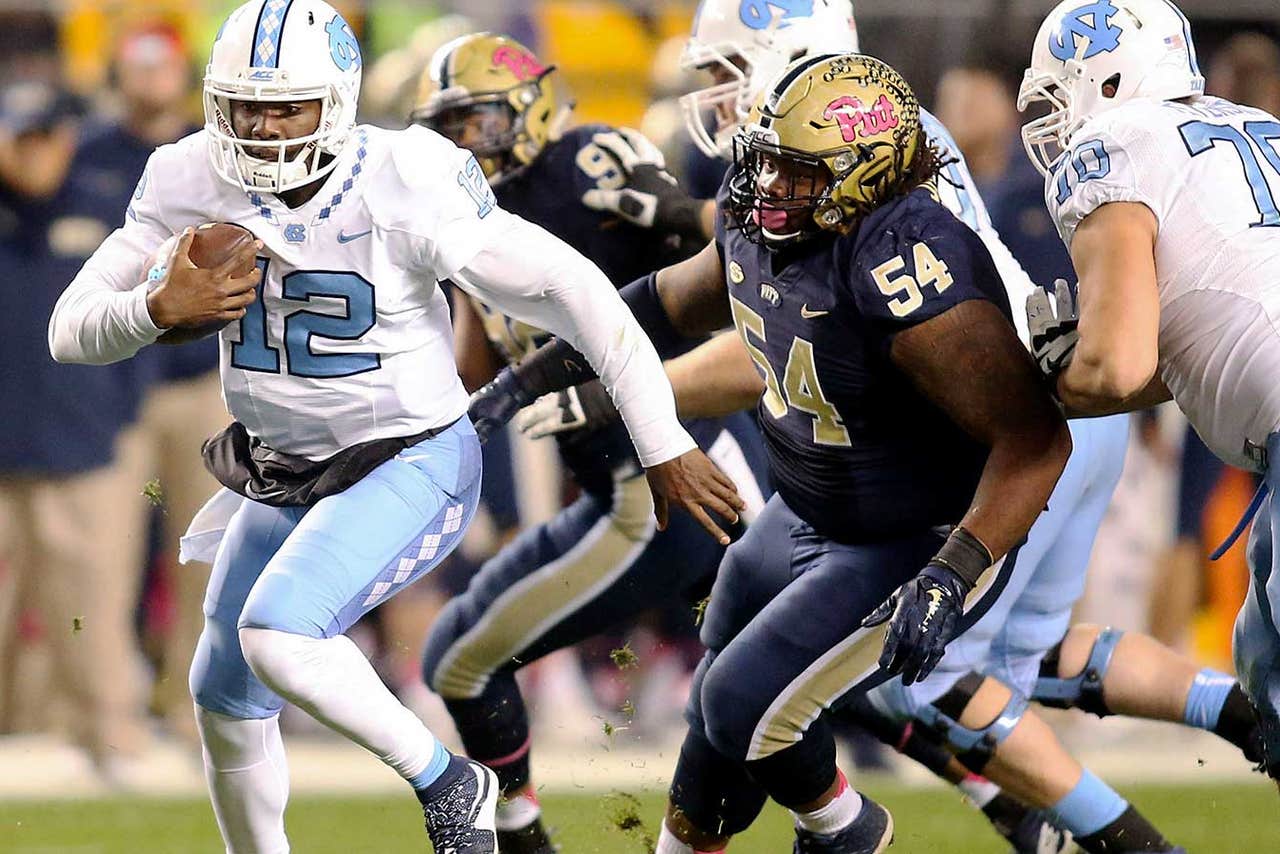 At a January team meeting, the North Carolina Tar Heels aired their grievances and dealt with their issues after a frustrating season.
They decided the finger-pointing and in-fighting had to end for them to stop being considered perennial underachievers. The Tar Heels look as if they are ready to leave that label behind.
Marquise Williams threw two long touchdown passes and North Carolina beat No. 23 Pittsburgh 26-19 on Thursday night in a matchup of Atlantic Coast Conference upstarts.
The unexpected ACC Coastal showdown was the first of a three-week round-robin that will likely determine the division title. The Tar Heels (7-1, 4-0) face No. 22 Duke next at home with a chance to put a vice grip on the program's first trip to the ACC title game.
Williams said the turnaround has been fueled by togetherness, something the team sorely lacked last season when the Tar Heels finished 6-7.
"You don't see bad or negative body language, negative talk around our sideline," Williams said. "We're a family. We love each other. You got my back. I got your back. That goes a long way."
North Carolina has won seven straight since a sloppy opening loss to South Carolina and is off to its best start since 1997 under Mack Brown.
"We felt like if we could get the leadership that we needed, if we could get the chemistry that we had the talent, we had the ability, we had the coaches, we got everything we need to put it together," said receiver Ryan Switzer, who five catches for 126 yards and a 71-yard touchdown.
In the first three seasons under coach Larry Fedora, the Tar Heels had won eight, seven, and six games, often coming up small in big spots. A nationally televised road game against a ranked team on a short work week was a good spot to show how much things have changed.
"We don't look at it like we're just now getting there. We felt like that from the beginning of the season," Fedora said.
For the third straight season, Williams came up huge against Pitt (6-2, 3-1). The senior was 14 for 23 for 270 yards and ran for 52. He has 1,020 total yards in three career victories against the Panthers.
Pitt had its four-game winning streak snapped after moving into the rankings for the first time since 2010 behind new coach Pat Narduzzi. The Panthers had won four one-score games with a grinding, low-risk offense and pressure defense, but they looked outclassed by the best offense in the ACC in the first half, falling behind 20-3.
"I told the players we have to play a great 60 minutes," Narduzzi said. "I thought we started slow."
Pitt got a blocked punt by Quintin Wirigins on North Carolina's first second-half possession to set up Chris Blewitt's 29-yard field goal.
"We knew had had to get touchdowns in the red zone and with the special teams putting us in a great position we've got to come up with seven," said quarterback Nate Peterman, who threw for 262 yards and a touchdown with 46 seconds left to make it 26-19.
Williams and Switzer have been all kinds of problems for Pittsburgh since the Panthers joined the ACC three years ago. Two years ago at Heinz Field, Switzer, the West Virginia native, returned two punts for touchdowns in a 34-27 victory for the Tar Heels.
Williams last two games against Pitt: 301 yards rushing, 449 yards passing, six total touchdowns.
So fittingly the two combined on the first touchdown of the night. Williams stayed on his feet after getting nearly yanked to the ground by his facemask and unloaded on deep pass to Switzer, who caught it in stride for a touchdown that made it 10-3 early in the second quarter.
The Tar Heels got another solid effort out of a defense that has gone from being the worst in the ACC last year to one of the best this season under new coordinator and former Auburn coach Gene Chizik. North Carolina had five sacks against Pitt and got strong games out of cornerbacks M.J. Stewart and Des Lawrence, who combined for seven pass breakups.
---
---