No increase yet in Big Sky conference schedule
BY foxsports • October 21, 2016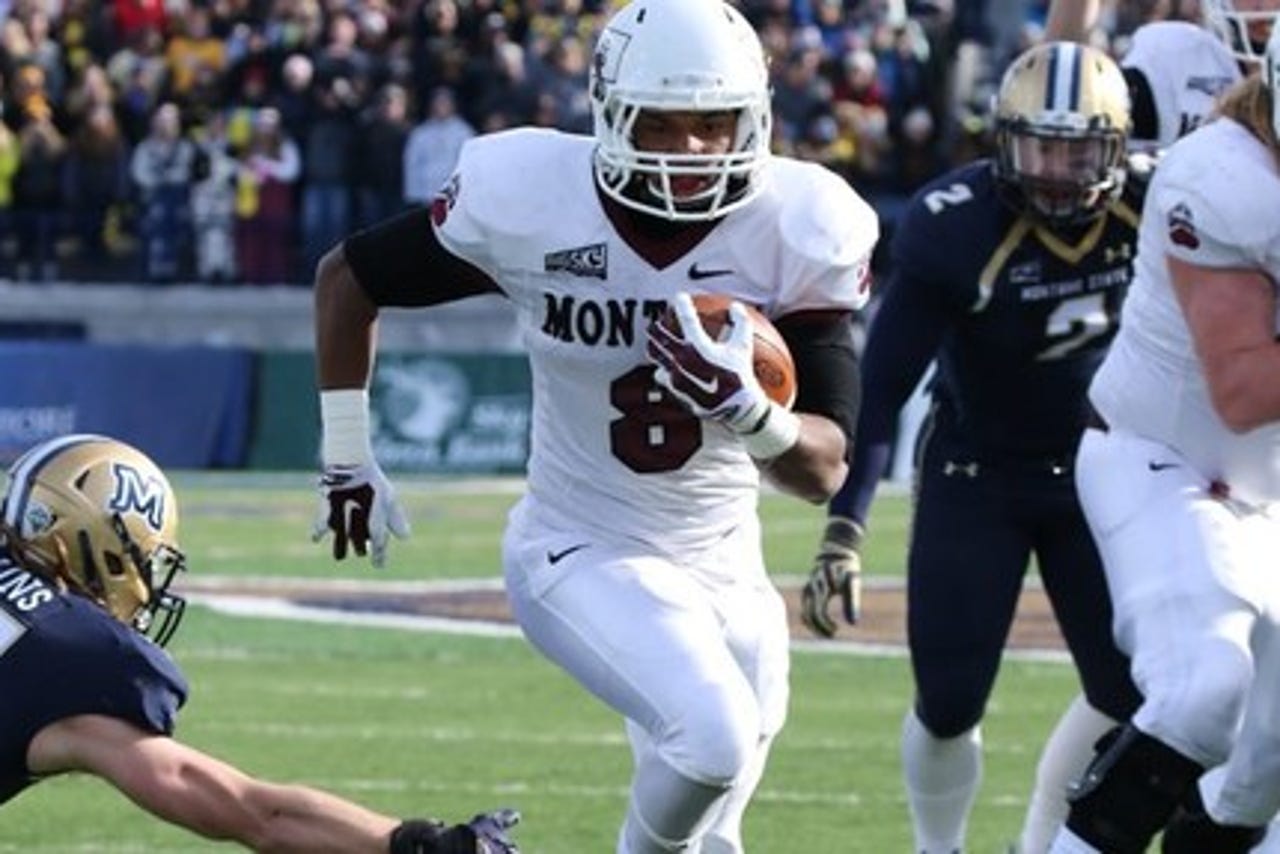 (STATS) - The Big Sky Conference announced Friday it is tabling a proposal to move to a nine-game conference schedule in football, although there remains support to pass it at a later date.
The conference athletic directors voted in favor of the proposal last month, but this week the school presidents decided to wait for additional information, including whether the permanent schedule of the FCS level increases from 11 to 12 games.
The Big Sky said in a statement, "After the Big Sky Conference Presidents' Council meetings this week, there was agreement to look at future football scheduling in more depth, allowing for more time for discussion and research. The Big Sky Conference will continue with those discussions, and there will be no future schedule releases until final confirmation of the schedules."
A nine-game conference schedule would follow the University of Idaho's return to Big Sky football in 2018, which will increase the football membership from 13 to 14 teams and likely create two seven-team divisions. Although the 2018 and '19 conference schedules have to be reworked to include Idaho, Big Sky schools have too many games scheduled with out-of-conference schools in those seasons, so the nine-game conference schedule is proposed to begin in 2020.
A change would figure to alleviate non-conference scheduling concerns for the western-most FCS conference, whose teams would then start to move away from scheduling a Division II or NAIA opponent as one of their non-conference games.
One issue unresolved in the FCS is the potential increase of the permanent schedule. Earlier this year, the Ohio Valley and Southland conferences proposed to the NCAA for an increase from the 11 regular-season games common in most FCS seasons - one game fewer than the FBS.
FCS teams are permitted a 12th game only in years when there are 13 weekends between Labor Day weekend and the weekend prior to Thanksgiving. It last occurred in 2014 and will occur only four times over the next 15 seasons - in 2019, '24, '25 and '30.
The 11-team Southland is one of two FCS conferences that utilize a nine-game conference schedule. The 10-team Southwestern Athletic Conference, which is broken into two divisions, also plays a nine-game conference schedule, but its members plan to drop down to a seven-game conference schedule next year.
---