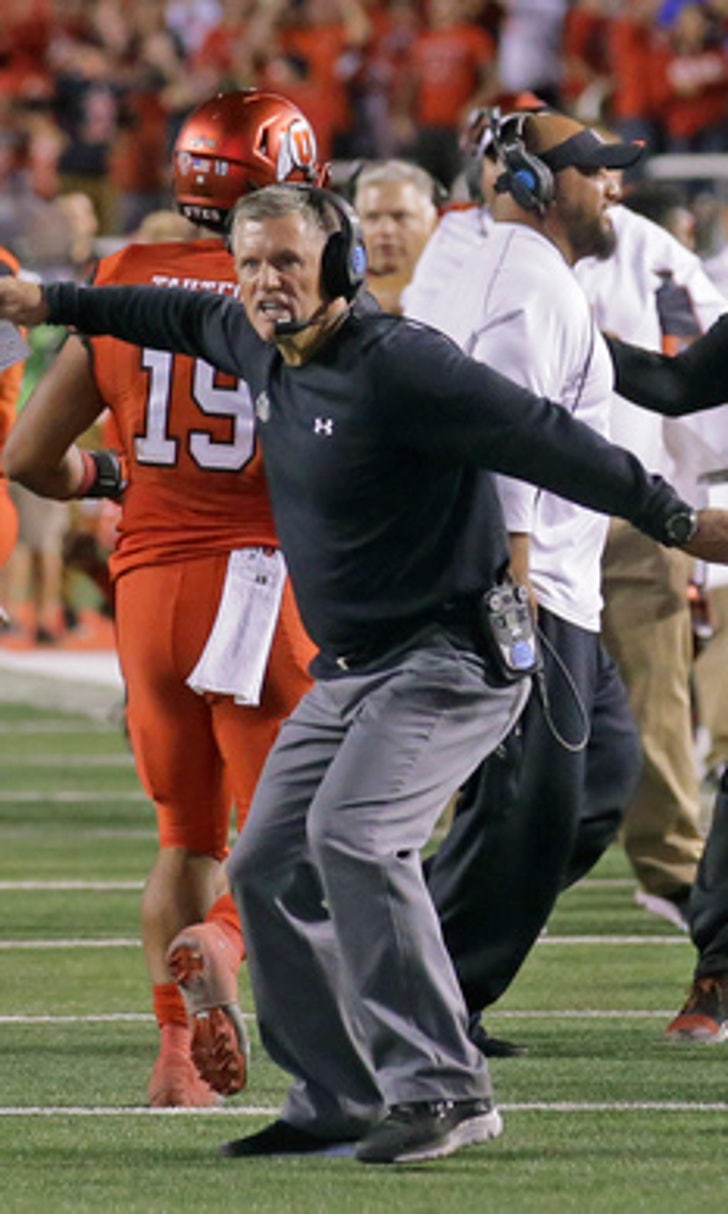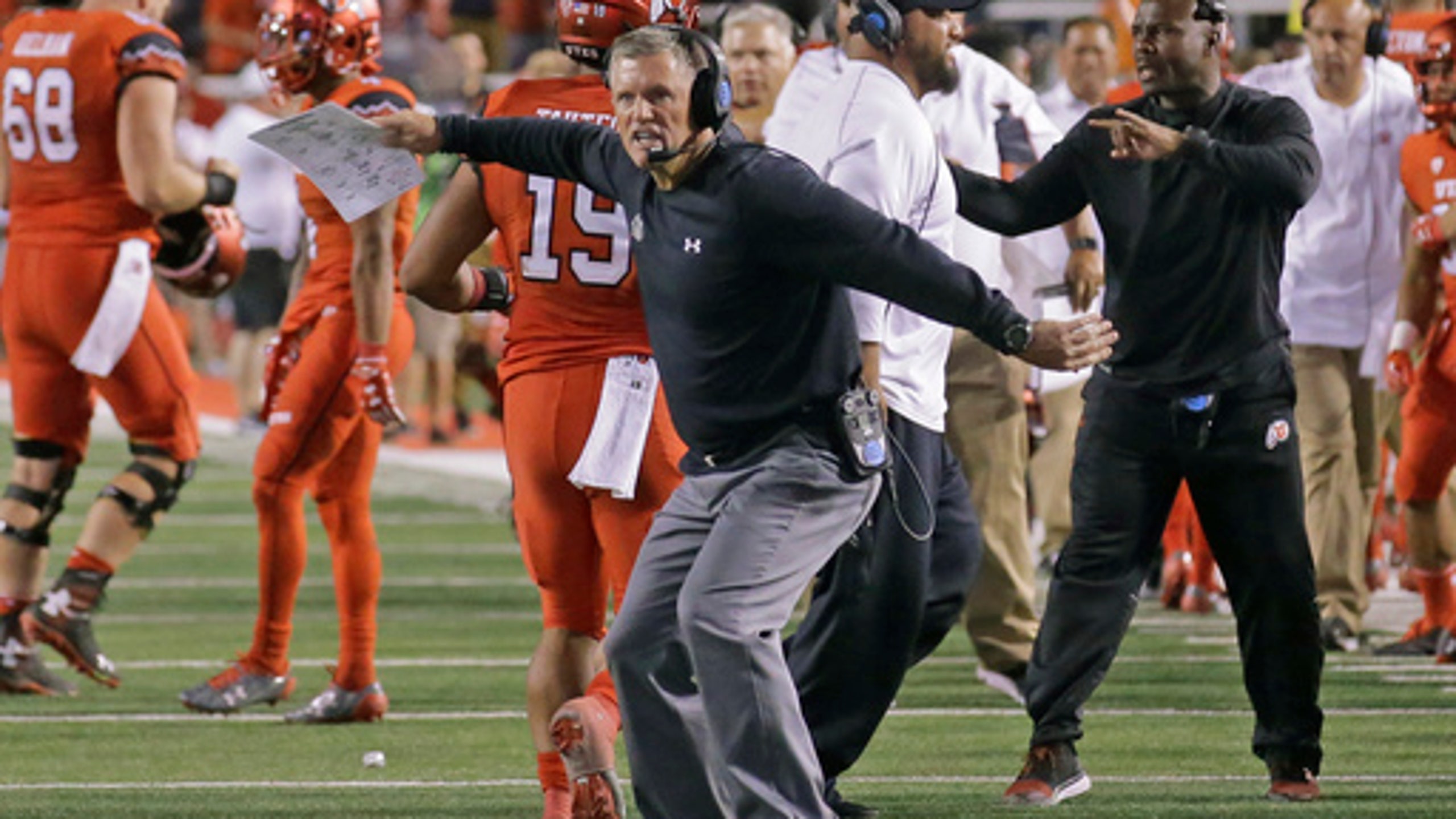 No. 24 Utah looks to end losing streak against Arizona
BY foxsports • October 7, 2016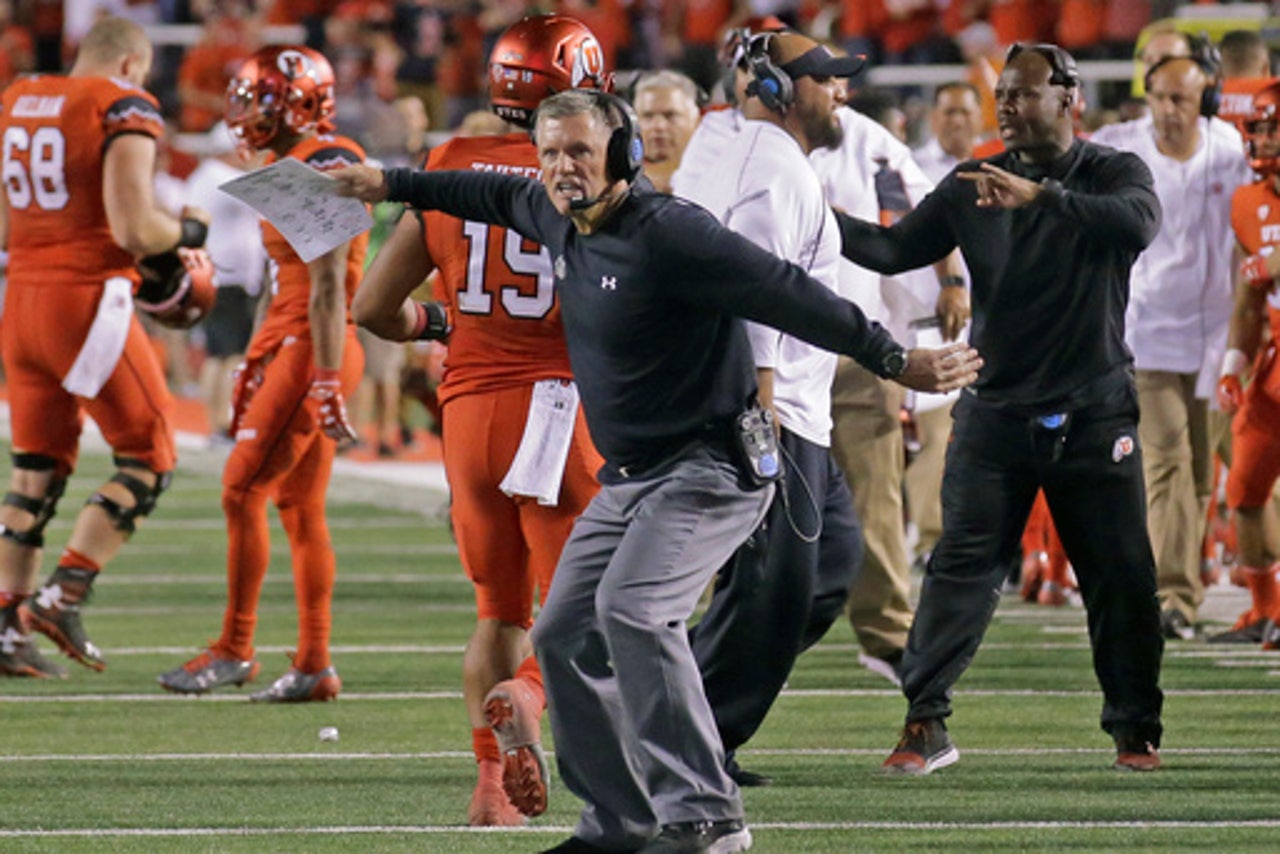 SALT LAKE CITY (AP) For all the recent success Utah's Kyle Whittingham has had in the Pac-12, beating Arizona's Rich Rodriguez has eluded him.
The Wildcats are 4-0 against the 24th-ranked Utes since Rodriguez took over in 2012, and to hear Whittingham tell it he hasn't really been thinking about that this week.
''It's not on my mind, but I guess it should be,'' Whittingham said. ''It's right. It's accurate. They've had our number the last four years.''
The Wildcats (2-3, 0-2 Pac-12) have run roughshod through the Utes (4-1, 1-1) in the last four meetings, rushing for an average of 269 yards per game.
The Utes could have their best opportunity yet to put an end to that streak when they host the Wildcats on Saturday.
Arizona has been plagued by injuries this season with 28 players, including 18 starters, on the injury report at the beginning of the week. Starting running back Nick Wilson, who ran for 218 yards and three touchdowns against the Utes in 2014, is listed as questionable with an ankle injury.
And though they ran for 200-plus yards in their last four consecutive games, the Wildcats' usually explosive offense isn't what it's been in the past.
Arizona is ranked No. 51 in the country with 443.4 yards of total offense per game with the No. 65 scoring offense (29.2 points per game).
''They haven't been as prolific offensively as they have in previous years, but they've been prolific against us all four last years,'' Whittingham said. ''We're not overly concerned with what's gone on the first four weeks of the season for them because we know we've had our own struggles with them.''
Rodriguez said Sundays have become long days, win or lose, as the injuries have piled up. Arizona finished the last game without its top two quarterbacks and top two running backs. Last week, Khalil Tate became the first Arizona true freshman to receive time at quarterback since 2008 due to a rib injury to Brandon Dawkins. Tate may start against the Utes.
''As a staff, we have to come together with a plan, try to put some guys in place that are maybe more inexperienced,'' Rodriguez said. ''We may have to adapt some of our schemes, not just on offense and defense, but on special teams. We will have 11 out there. I don't know how much experience they will have, but we'll have 11 out there, and get ready to go put the plan together for Utah.''
Things to watch when Utah hosts Arizona:
REAL STRUGGLE: Utah continues to be one of the worst teams in the country in the red zone with a 75 percent scoring percentage - No. 107 in the nation and last in the Pac-12. The 54.17 touchdown percentage puts them at No. 98.
''We think we maybe need to be a little more creative down there,'' Whittingham said.
PROMOTED: Utah sophomore Armand Shyne was promoted to starter this week after rushing for 99 yards and two touchdowns against Cal. He has 272 yards and three touchdowns this season. The Utes need him and freshman Zack Moss to carry the load with junior Troy McCormick banged up.
BALL SECURITY: Arizona is tied for No. 23 in the nation with just five turnovers in five games. The Wildcats have had three games without a single turnover. Utah has 10 turnovers this season, but has also forced 12, which is tied for No. 6 in the country.
''We really want to be a nastier team this week,'' Utah safety Chase Hansen said.
HURT, TOO: The Utes have had injury issues of their own. Three-year starting center J.J. Dielman went down last week with a season-ending lower leg injury. Backup Lo Falemaka is banged up and was in a walking boot this week. First team All-Pac-12 defensive tackle Lowell Lotulelei missed last game with a shoulder injury. No. 1 receiver Tim Patrick and starting cornerback Reggie Porter both went down last week. McCormick was also in a boot this week after getting hurt last week. Whittingham only confirmed that Dielman would be out this week.
---
AP college football site: http://collegefootball.ap.org
---
Follow Kareem Copeland on Twitter: www.twitter.com/KareemCopeland
---