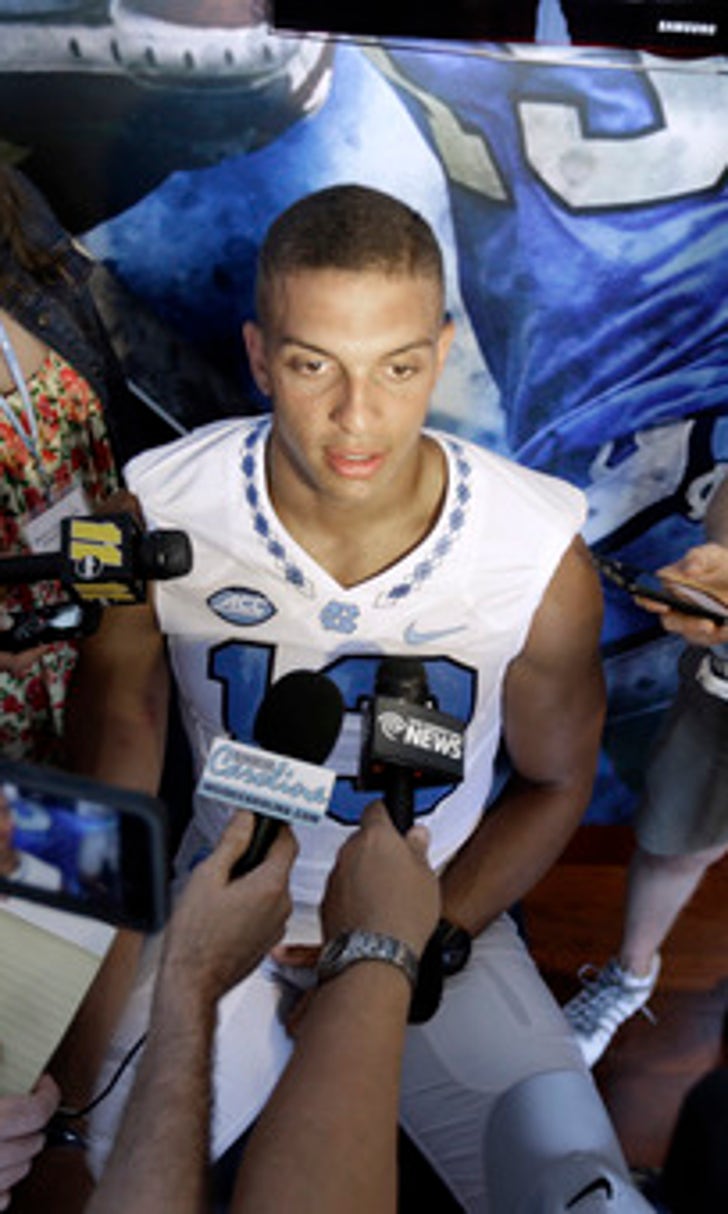 No. 22 UNC preps to play without Hollins vs. No. 18 Georgia
BY foxsports • August 29, 2016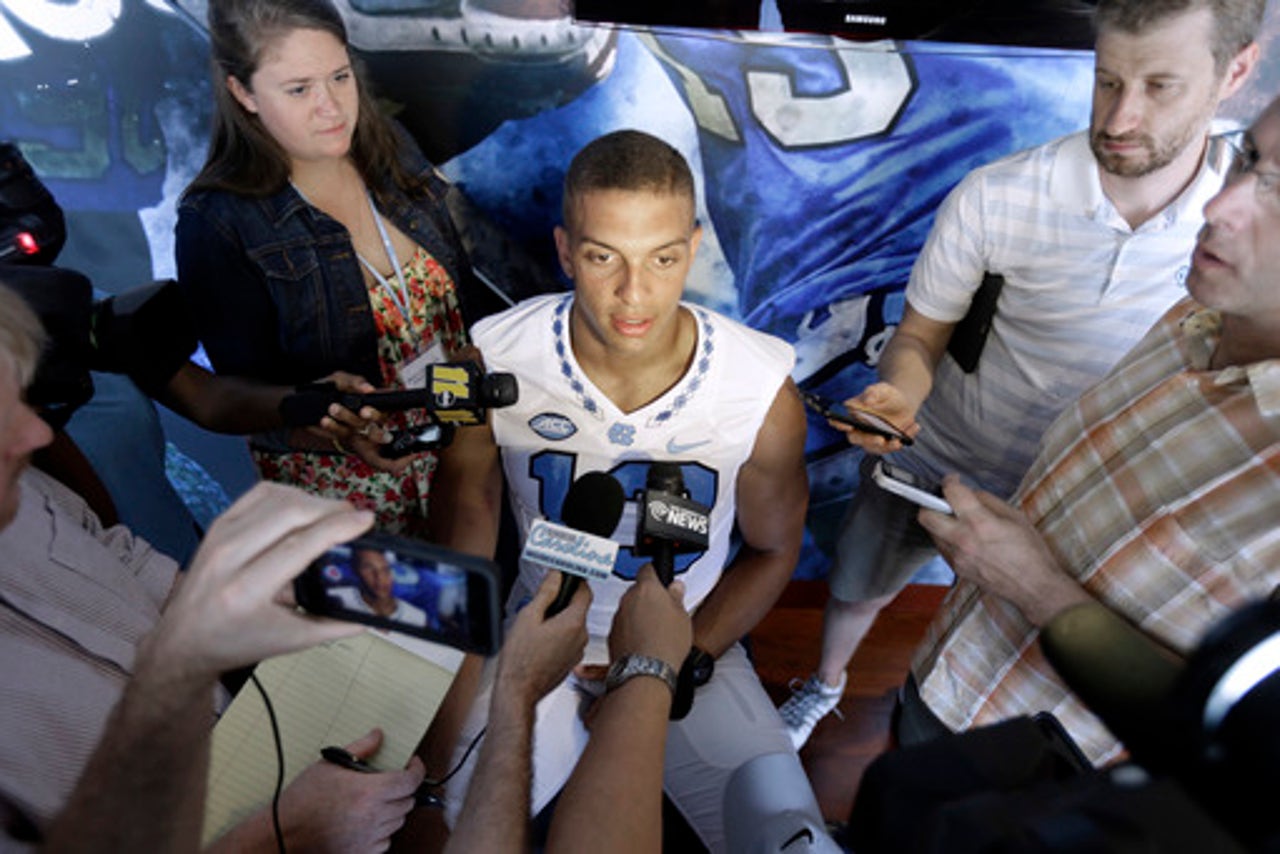 CHAPEL HILL, N.C. (AP) North Carolina has known all summer it won't have one of its top receivers and special-teams performers for the first half of its opener against No. 18 Georgia.
The No. 22 Tar Heels are still tweaking how they'll adjust the lineup with senior Mack Hollins serving a suspension due to a targeting penalty from the bowl loss to end last season.
''Really the biggest deal for us is he's been a starter on all four special teams, so you're talking about four different units that you're having to prepare for,'' UNC coach Larry Fedora said Monday at his game-week news conference. ''That's been more difficult than preparing offensively. The next receiver will step up. We've got a lot of guys that have been playing the position.''
Hollins was penalized for a helmet-to-helmet hit while making a block in the second half of the Russell Athletic Bowl loss to Baylor. By rule, that ejection triggered a first-half suspension in the next game, carrying over to the first 30 minutes of Saturday's game against the Bulldogs in Atlanta.
Hollins, a 6-foot-4 former walk-on from Rockville, Maryland, had 30 catches for 745 yards - good for an NCAA-best 24.8 yards per reception - with eight touchdowns last year as the Tar Heels' offense set school records on the way to an 11-win season.
But his impact is just as important on special teams, where he has served as a three-year captain. Look no further than receiver Ryan Switzer's 78-yard punt return for a touchdown in a November blowout of Miami: Hollins made the first block to give Switzer space for a clean catch and drove the tackler behind the play, then sprinted back to get in front of Switzer and lead a convoy of blockers down the sideline and into the end zone.
''He's really good. I'll just say that,'' Georgia first-year coach Kirby Smart said. ''He's the best gunner, kickoff cover guy, plays on every special team. He is a dominant feature player.''
Fedora said he expected it would take multiple different players to fill Hollins' jobs on special teams. He didn't sound quite as concerned with replacing Hollins on a deep and veteran-led offense.
Switzer and Bug Howard will serve as the top targets for junior quarterback Mitch Trubisky, while Hollins is still listed atop the depth chart at the other receiver spot. Junior Austin Proehl would appear to be the player most likely to earn a bigger role with Hollins out for a half, though Fedora said it's still undecided exactly who will start in Hollins' spot. He also said the Tar Heels have been having multiple receivers work at inside and outside positions to make them interchangeable.
The good news for the Tar Heels is that Hollins will have fresh legs when he takes the field after halftime Saturday.
''It's just going to be exciting with him bringing that leadership and energy the second half,'' Trubisky said. ''It'll definitely give us a spark. ... It's going to be a cool moment. It's going to be different.''
---
AP Sports Writer Paul Newberry in Athens, Georgia, contributed to this report.
---
Follow Aaron Beard on Twitter at http://www.twitter.com/aaronbeardap and the AP's college football site at http://collegefootball.ap.org
---