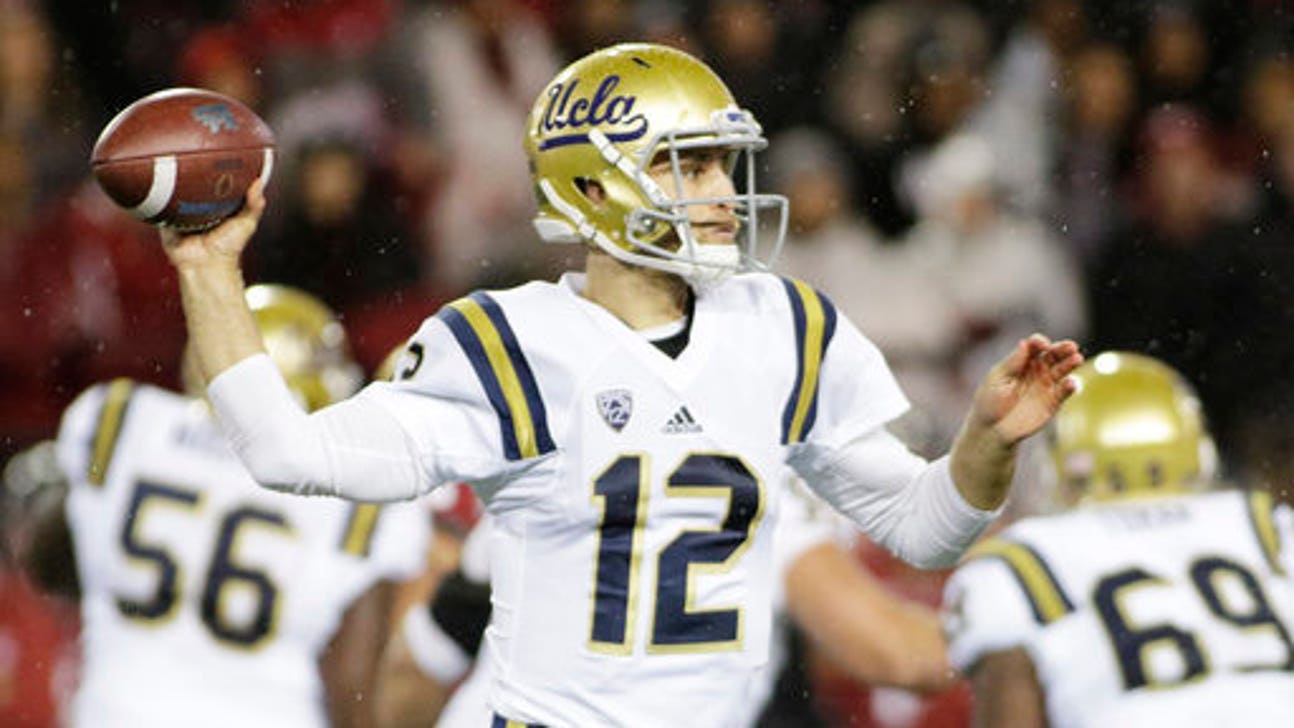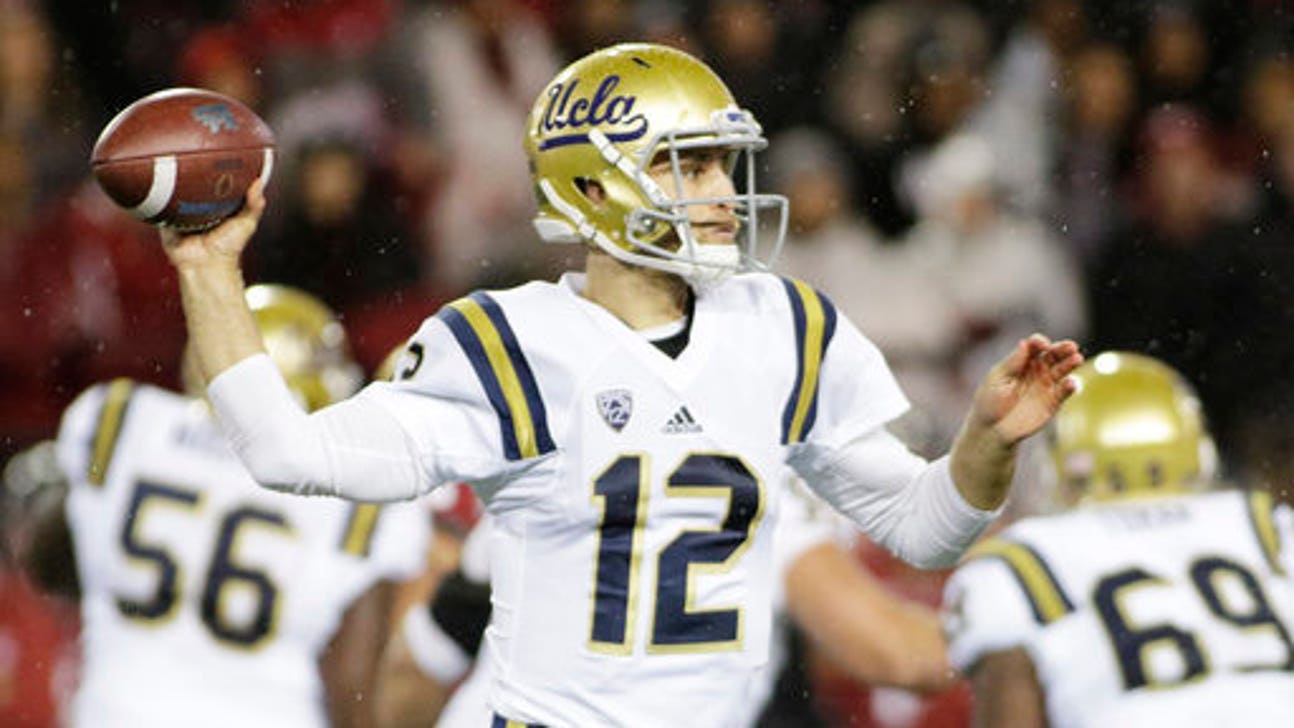 No. 19 Utah aims to exacerbate UCLA's erratic season
Published
Oct. 21, 2016 7:05 p.m. ET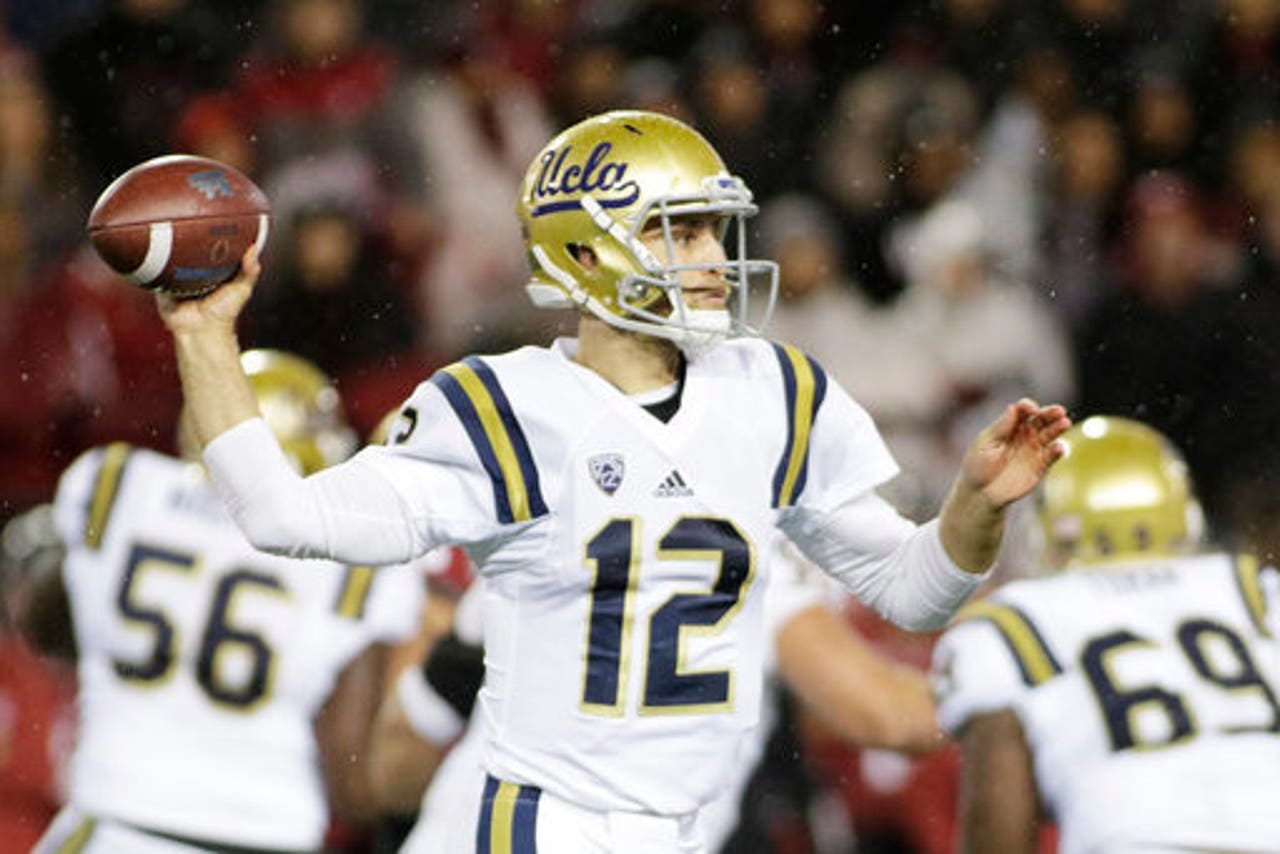 PASADENA, Calif. (AP) Joe Williams essentially came out of the stands to rush for 179 yards last week for No. 19 Utah.
UCLA coach Jim Mora might be looking around the Rose Bowl on Saturday to see if there's anybody sitting there who could help him beat the Utes.
The Bruins (3-4, 1-3 Pac-12) are in trouble, and their inept running game is just one reason. A season that began with plans to contend for the national title has come down to a fight for bowl eligibility.
The Utes (6-1, 3-1) are not a welcome sight to any team struggling on offense, no matter how good the Bruins' defense has been playing lately. With Utah going through its own offensive inconsistencies, a defense-dominated afternoon seems likely in Arroyo Seco.
''If we can just keep building on the things we're doing defensively and find a way to run the football, then we can get this thing turned around and going in the right direction,'' Mora said. ''But it all starts with being able to run the football. It's just so obvious to everyone, it sounds redundant for me to stand here and say that.''
The Utes could have had the same problems after injuries decimated their depth at running back. Instead, Williams ended a one-month retirement and returned to run wild against Oregon State , keeping Utah on top of the division standings alongside Colorado.
UCLA's offensive line and its three talented tailbacks have all been utterly unable to move the ball, averaging a measly 91.1 yards per game - 126th out of 128 FBS teams. Mora and offensive coordinator Kennedy Polamalu have spent the week simplifying UCLA's offense in hopes of getting it going on the ground.
But Utah's imposing defensive line leads the nation's 27th-ranked run defense, so the Bruins might want to rely on their passing game against a Utah secondary that's likely to be without star safety Marcus Williams.
If only the Bruins knew who their quarterback will be. Josh Rosen could miss another game with an assortment of undisclosed injuries, and former walk-on Mike Fafaul could have to play for the third straight week. Mora claims he won't know until game day.
Here are more things to watch at the Rose Bowl:
THAT'S A HARD PASS: UCLA is struggling to run, but Utah is having trouble through the air. The Utes are ninth in the Pac-12 and 77th in the FBS with just 224.3 yards passing per game, while the Bruins' secondary has been among the nation's best. At least Utah quarterback Troy Williams, an LA local who spent last season at Santa Monica College, will have the motivation of maybe 100 friends and family members in the stands. ''I think Troy is doing a nice job at quarterback of managing their offense the way they like to do it,'' said Mora, who recruited Williams. ''He's a local guy, so he's going to come home and get a start, and I'm sure he's going to be very motivated by it.''
DESPERATE BRUINS: The most trying season of Mora's half-decade in Westwood could get ugly if the Bruins fall to 3-5 heading into their bye week. Mora's job is highly unlikely to be in jeopardy, but losing for a fourth time in five games would represent a new low in his inconsistent tenure.
KEEPING IT TIGHT: These schools didn't have much of a rivalry before the Utes joined the Pac-12, but they've quickly built a competitive series. Their last four meetings have been decided by eight points or fewer, and the Utes won at the Rose Bowl two years ago. A Utah victory on Saturday would even up the series at 3-3 over the past six years. Like most West Coast schools, Utah fields plenty of players from California - 40, in fact.
INJURIES ABOUND: Utah's defense is tenacious, but not flawless: all-conference safety Marcus Williams and linebacker Sunia Tauteoli are expected to miss Saturday's game with injuries. Defensive end Kylie Fitts, a UCLA transfer, already is out for the season.
---
AP college football website: www.collegefootball.ap.org
---