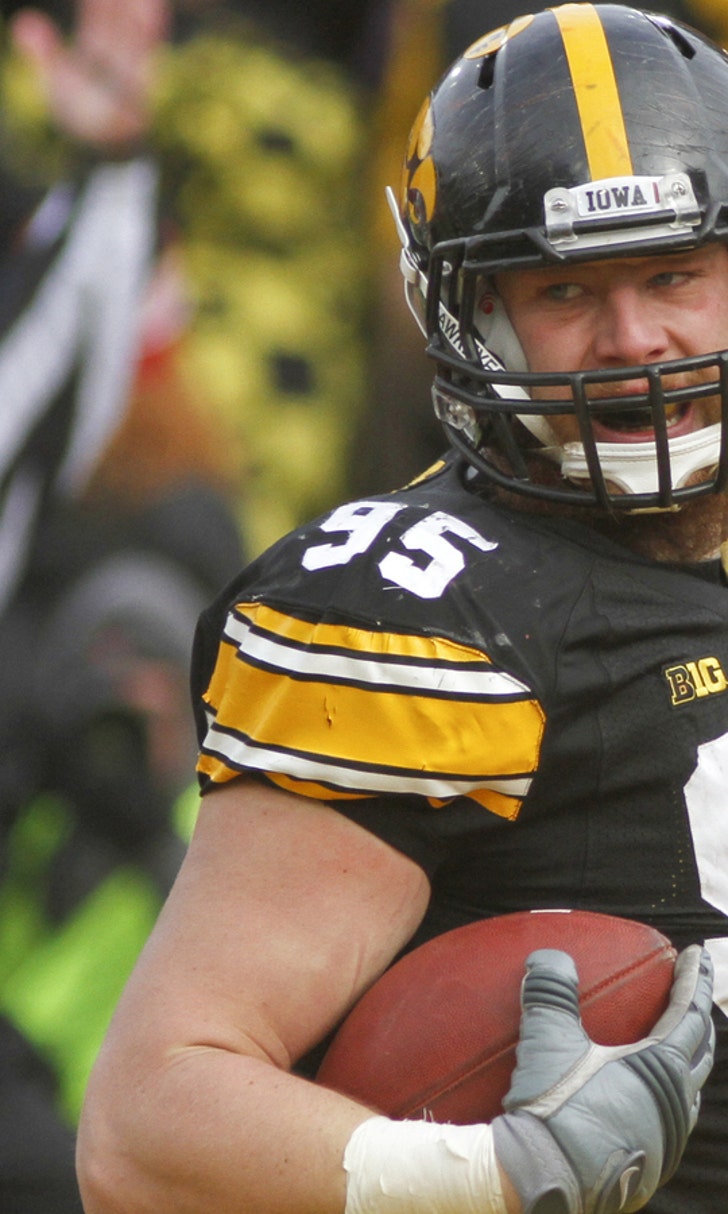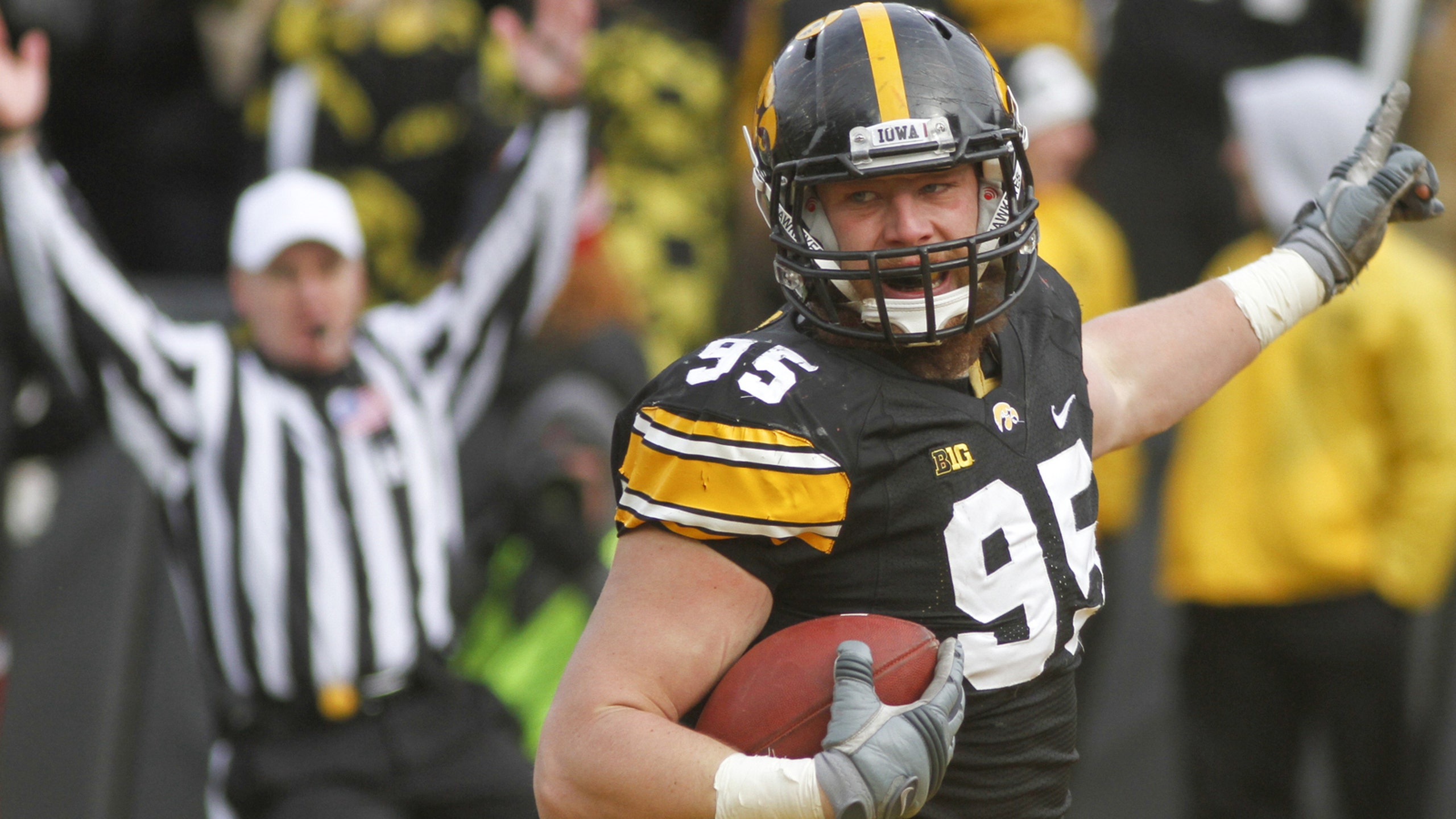 No. 17 Iowa loses DE Drew Ott for season with knee injury
BY foxsports • October 13, 2015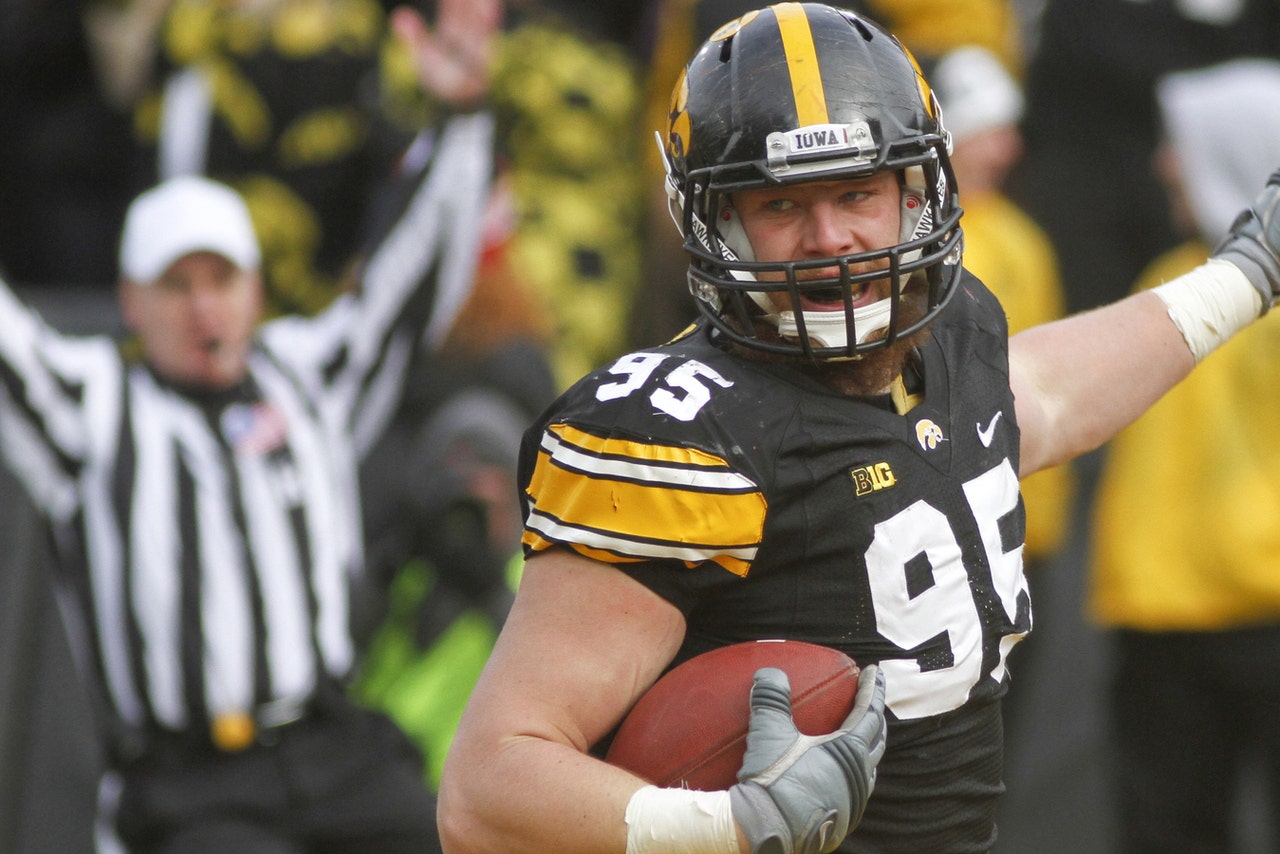 IOWA CITY, Iowa -- No. 17 Iowa is one of the nation's most surprising teams after answering nearly all of its preseason questions.
Now the Hawkeyes have a new uncertainty to deal with: Can they keep winning while they keep losing guys?
Iowa (6-0, 2-0 Big Ten) is down five opening-day starters ahead of Saturday's West Division showdown at No. 20 Northwestern (5-1, 1-1).
The biggest blow came Tuesday, when coach Kirk Ferentz confirmed that star defensive end Drew Ott was lost for the season with a torn ACL in his right knee.
"It's a big void. But this team has done a good job of handling adversity," Ferentz said.
The Hawkeyes will have to do so again this weekend.
Ott, wide receiver Tevaun Smith (knee), running back LeShun Daniels (ankle), left tackle Boone Myers (neck stinger) and right tackle Ike Boettger (left ankle) were all left off Monday's depth chart. Ferentz said it's doubtful any of them will play this week.
Even quarterback C.J. Beathard alluded to some extra soreness this week -- he was seen with ice wrapped around his hip and groin after last week's 29-20 win over Illinois -- but he said he'll play this week.
"It's nothing serious," Beathard said.
Ott is Iowa's best pass rusher and arguably its best player. He is sixth in the Big Ten with 7.5 tackles for loss and five sacks, despite being slowed by an elbow injury earlier this season.
Parker Hesse, a 240-pound freshman who played quarterback in high school and was a linebacker as a redshirt last season, will get the start in place of Ott.
"It's not on me or anyone else to fill everything that he brings. It's the entire defense. We're losing a lot," Hesse said.
The Hawkeyes line struggled at times without their bookend tackles against Illinois. Iowa was forced to use a true freshman guard, James Daniels, at tackle. He'll likely be the first rookie to start there in Ferentz's 17 seasons this weekend.
But Iowa has had a much easier time replacing Tevaun Smith and LeShun Daniels.
That's because another Smith, freshman wideout Jerminic Smith, emerged as a potential star against the Illini -- and Jordan Canzeri has shouldered the workload like no running back in school history.
Smith's first four career catches came against the Illini. He finished with 118 yards, highlighted by acrobatic catches of 49 and 46 yards on third downs. Canzeri broke the school record with 43 carries for 256 yards, including 11 rushes in a row on Iowa's most crucial drive in the fourth quarter.
Daniels was supposed to be Iowa's workhorse back, with the smaller Canzeri as the change of pace guy. But Canzeri has proven to the kind of lead back the Hawkeyes desperately need.
Still, Canzeri and the rest of the Hawkeyes could be forgiven for looking forward to next week, which will be Iowa's lone bye.
"When we get to the bye week it'll be nice to recover and rest a little bit. But right now we've just Northwestern on our mind," Beathard said.
---