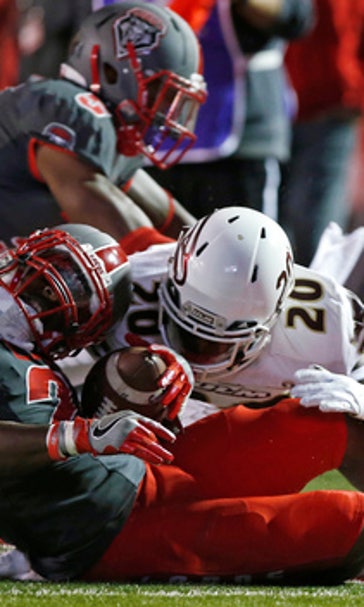 New Mexico runs for 476 yards in rout of Louisiana-Monroe
October 23, 2016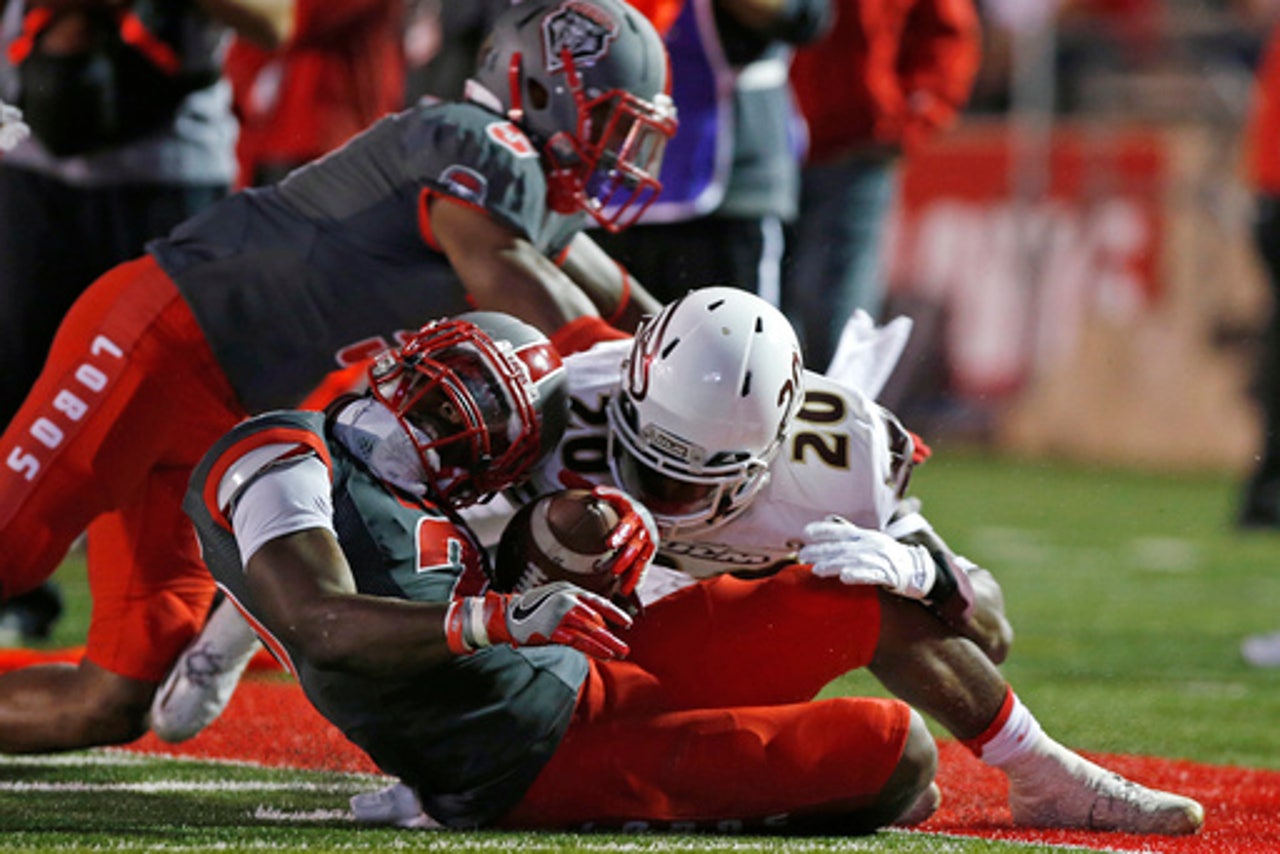 ALBUQUERQUE, N.M. (AP) Jadon Boatright returned an interception 40 yards for a score 76 seconds into the game, and New Mexico added three more first-quarter touchdowns on Saturday in a 59-17 romp of Louisiana-Monroe.
Tyrone Owens finished with 171 yards rushing on nine carries, including an 83-yard scoring run, as New Mexico (4-3) piled up 476 rushing yards.
The Lobos got touchdowns from eight different players, with Elijah Lilly returning a kickoff 93 yards for a score.
The lone bright spot of sorts for the Warhawks (2-5) came from reserve quarterback Caleb Evens, who completed 12 of 15 passes for 120 and one score.
But with three other runners topping 65 yards, New Mexico's three lost fumbles were not a factor.
The Lobos only completed seven passes - all to different receivers - for 146 yards; their third-best total of the season.
New Mexico's defense finished with five sacks and limited the Warhawks to 235 total yards.
THE TAKEAWAY
New Mexico: After a series of close games (and one blowout loss to then-No. 19 Boise State), the Lobos needed to put the hammer down on somebody and Warhawks provided the perfect foil. It was a game that was never in doubt for New Mexico.
ULM: There was little for Louisiana-Monroe to takeway from this performance as it was dominated from the outset and did little to remain competitive. Without quarterback Garrett Smith, redshirt freshman Will Collins missed all seven of passes with one interception before being replaced by Evans.
UP NEXT
New Mexico says aloha with a trip to the island Saturday, facing Hawai'i Saturday. The Lobos have won the last six meeting in the series.
Louisiana-Monroe, which has lost five of its last six, plays at Arkansas State on Saturday. The Red Wolves are tied for the top spot in the Sun Belt.
---