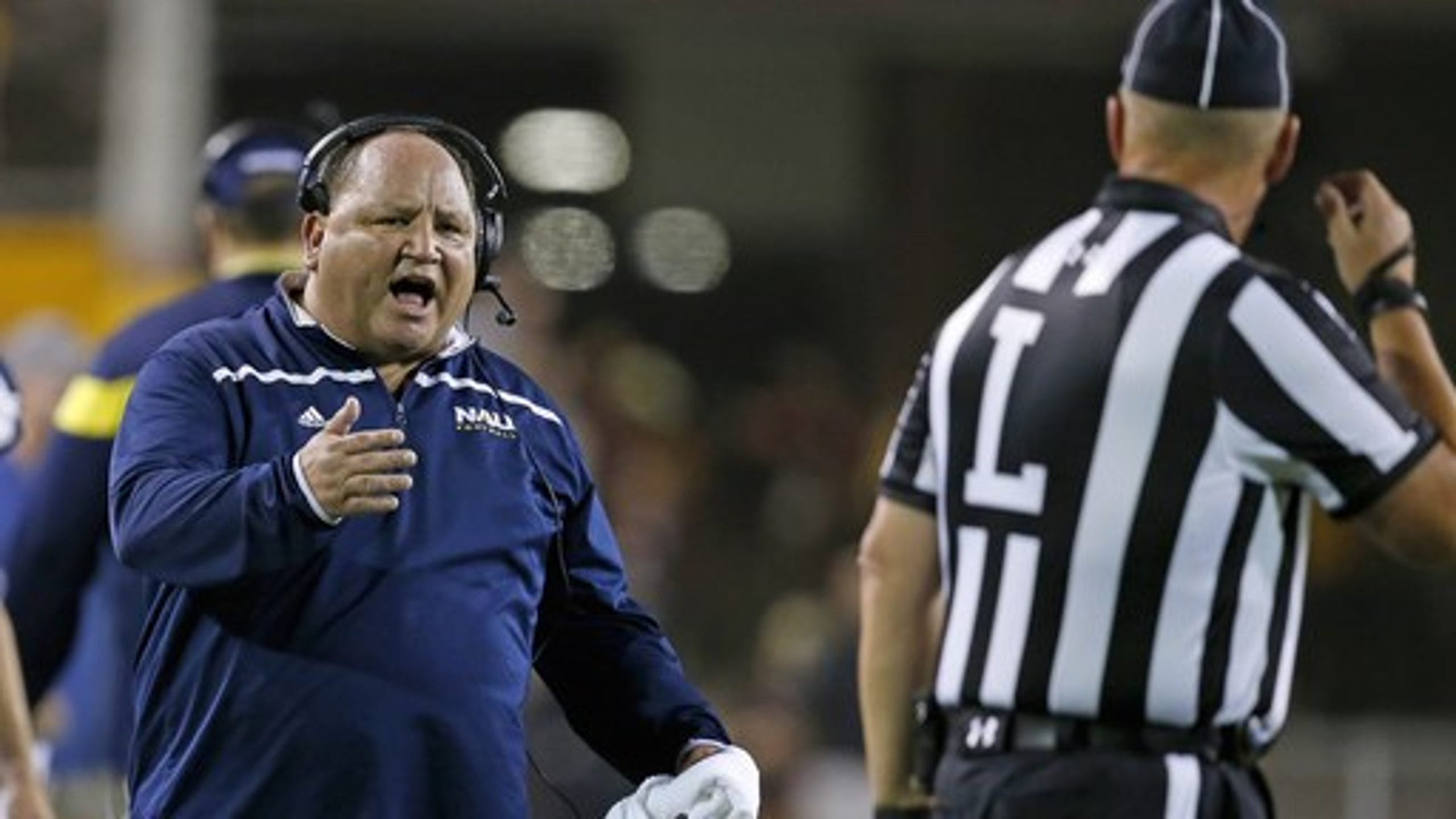 NAU's Souers to keep focus on team goals
BY AP • September 14, 2017
(STATS) - Disappointment that his contract will not be renewed after the season was evident with Northern Arizona coach Jerome Souers during the Big Sky's weekly media conference call on Wednesday.
Souers, in his 20th season and the winningest coach in conference history, read from a prepared statement with the request that questions be focused to football.
His statement came two days after athletic director Dr. Lisa Campos said this would be Souers' final season at Northern Arizona. She also said the announcement was made so the 59-year-old's tenure could be celebrated throughout the remainder of the season.
"It's our job having announced that my tenure and leadership will end at the end of 2017 to keep our team and our coaches focused on the goals that we set, which are to compete with the rest of the teams for the conference title in order to get in the playoffs," Souers said. "It's a difficult situation anytime that leadership needs to change in the way that it does, and we intend to facilitate the smooth-as-possible transition we can."
Souers, whose 0-2 team is on a bye this week, holds Big Sky records for overall wins (112), conference wins (76) and number of years as head coach.
His 2003 squad won the Big Sky title and is one of three teams he has led to the FCS playoffs. The others were in 2001 and 2013.
"I'm proud of a lot of things that we've accomplished here … with regards to how far our program has come in competitiveness, our facilities, the way the coaches and the organization are able to conduct themselves," Souers said. "We feel strong that we are supporting the student-athlete model of success in the classroom and enjoying success the right way on the football field and really managing the social conduct of our program."
---
---