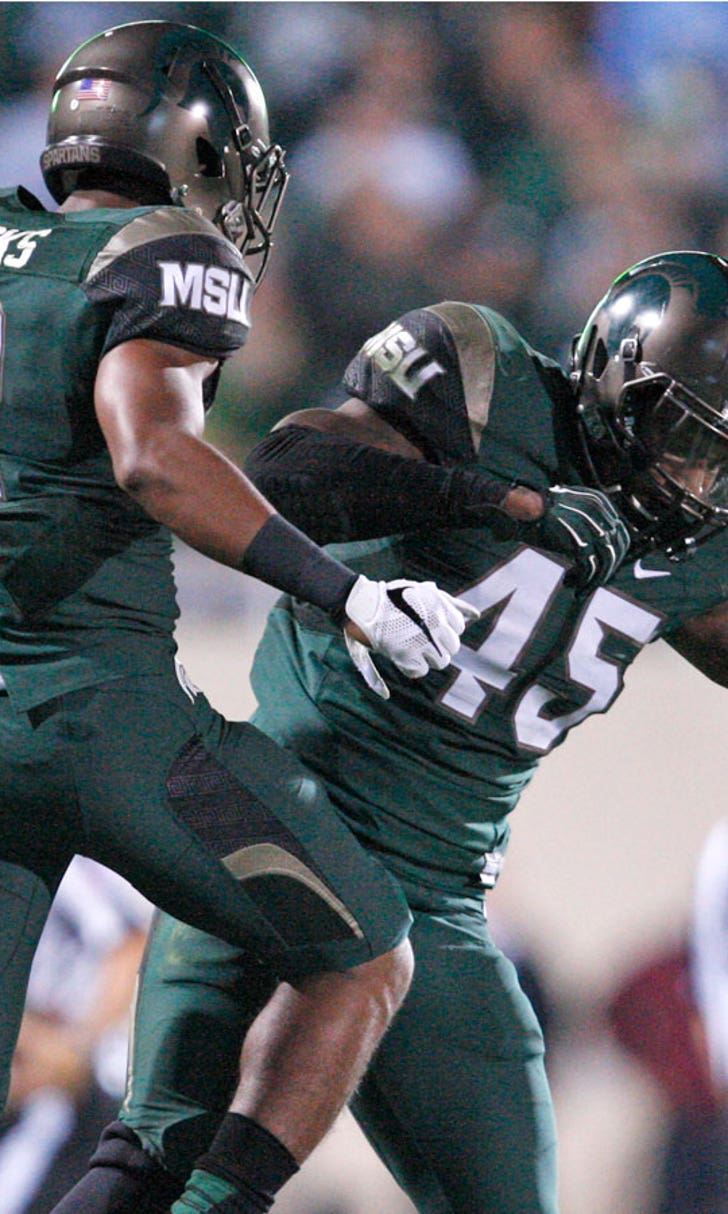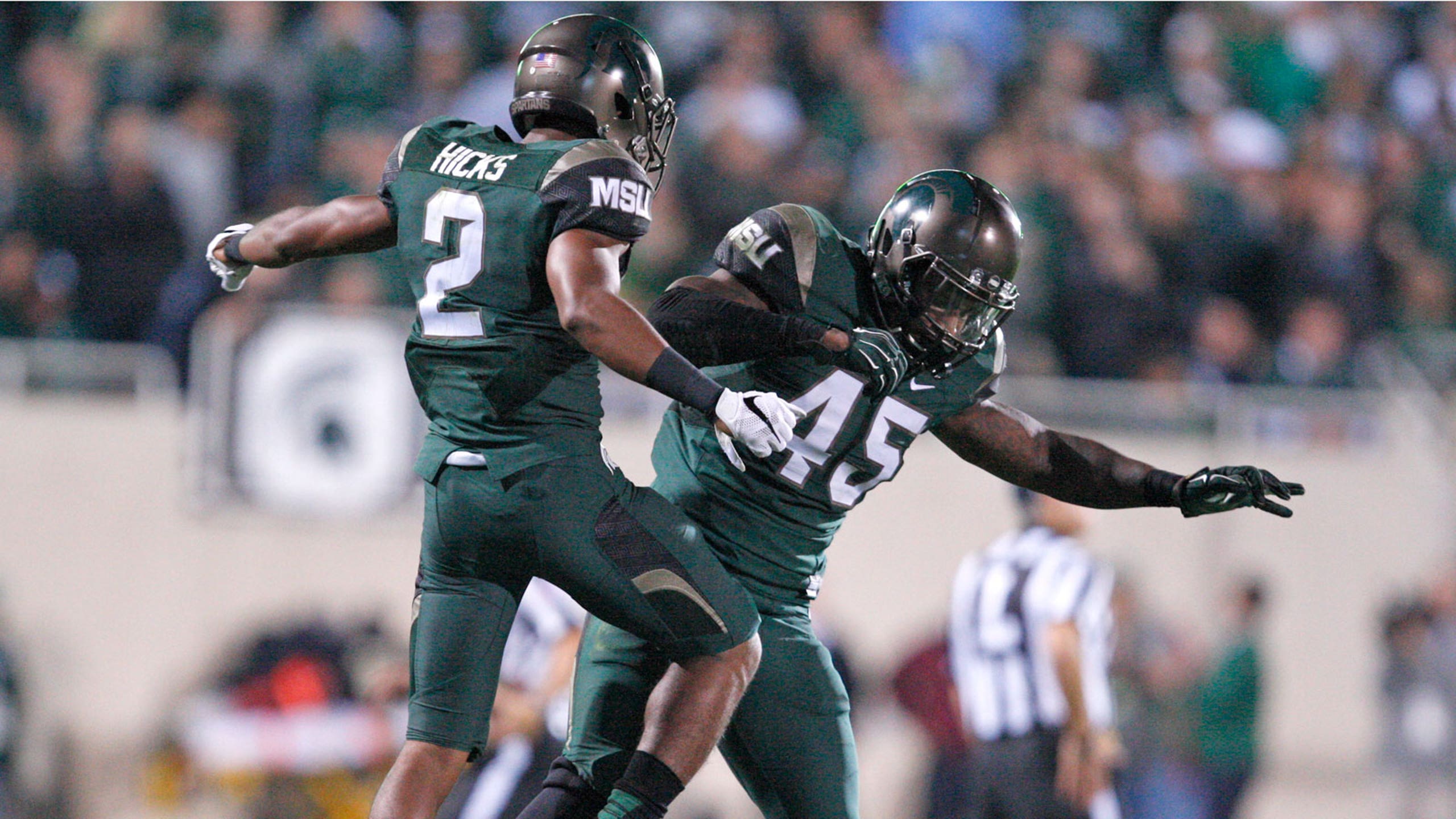 MSU secondary getting healthier before taking on Ohio State
BY foxsports • November 18, 2015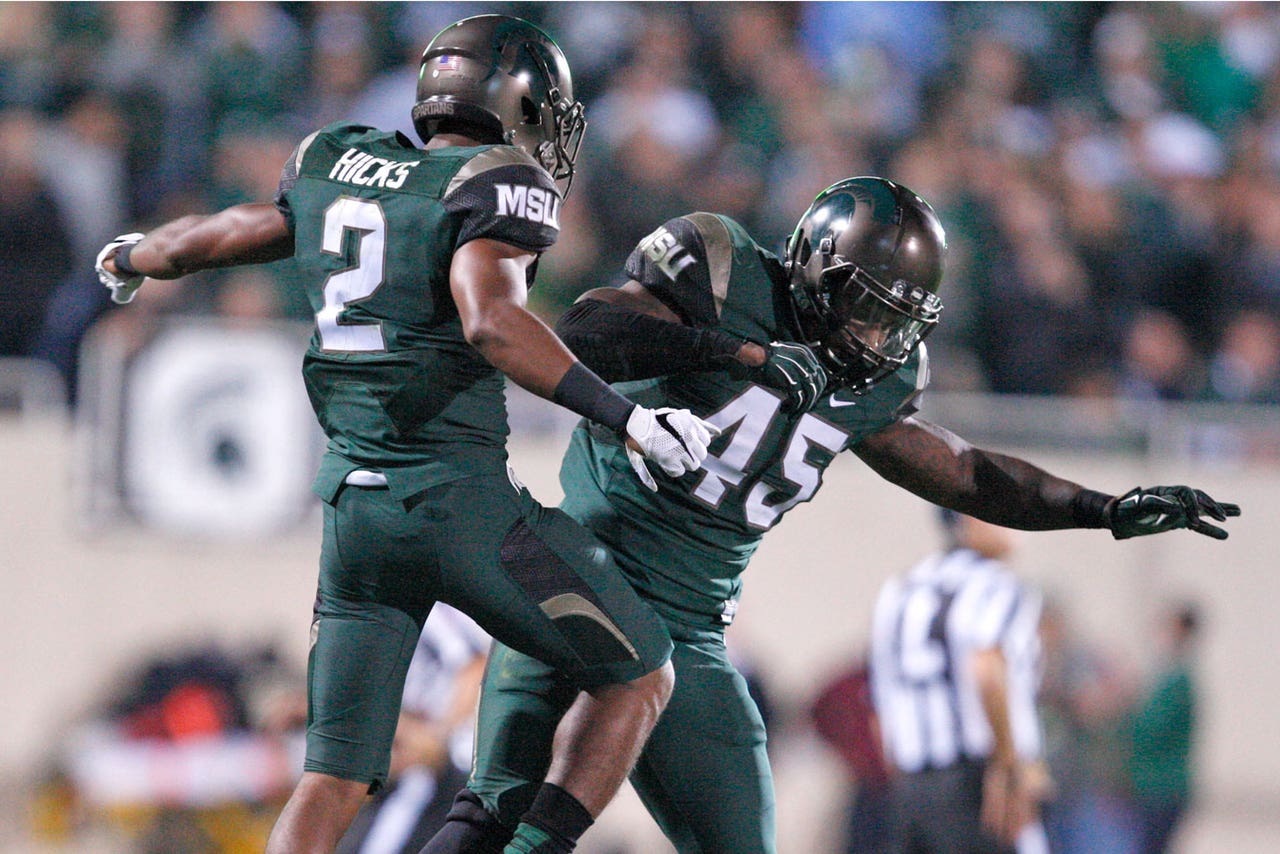 The Michigan State depth chart published this week has Darian Hicks and Arjen Colquhoun starting at cornerback with Demetrious Cox and and Montae Nicholson at safety.
While still not the lineup that started the season as the first team, it would be closer to the best-available unit than MSU has had for more than a month.
Hicks, Cox, Nicholson and Colquhoun started the game at Rutgers in Week 7, but Hicks was lost to a conclusion during the win over the Scarlet Knights.
That caused a reshuffling of the lineup that included Cox seeing time at cornerback and true freshman Tyson Smith also getting a start.
Inconsistent play has also had Nicholson in and out of the lineup with freshmen Grayson Miller and Khari Willis drawing three starts before Nicholson replaced Willis last week in a win over Maryland.
Hicks told reporters this week he could have played against Nebraska two weeks ago but was held out by the coaching staff because of lack of practice that week.
He came off the bench to make four tackles and break up one pass against the Terrapins, but this week figures to offer a much bigger test.
Ohio State is No. 1 in the Big Ten in scoring, rushing and pass efficiency.
"I think we can go a number of different directions there," Michigan State coach Mark Dantonio said this week. "We will look and see how people practice throughout the week and make the determination on who's going where in the game. I also think that they're a no-huddle offense, so we're going to play our guys. So you're going to see different guys rolling in there.
"One of the most important things is that we tackle well and stay fresh and cover and play the ball down the field. So we've got to be able to do those things and do them well in the perimeter, in the secondary." 
The Buckeyes picked on Hicks for a pair of long touchdowns last season in a 49-37 OSU victory in East Lansing. 
"I don't watch that game," Hicks, an Ohio native from Solon, told reporters this week. "I mean, that's in the past, I just move forward from it. There's nothing I can do about it."
But he can try to help the Spartans secondary play better than it has for much of the season.
After being one of the best teams in the country against the pass the last three seasons, Michigan State is ninth in the Big Ten in pass efficiency defense and 11th in passing yards allowed per game (243.0).
Hicks was no longer in the starting lineup by the end of last season, and his attempts to win a spot there in the preseason were hindered by a bout with mono.
MSU began the season with Nicholson and veteran R.J. Williamson at safety and Cox and redshirt freshman Vayante Copeland at corner, but Williamson and Copeland both suffered long-term injuries in the first half of the campaign.
(H/T Detroit Free Press)
---
---