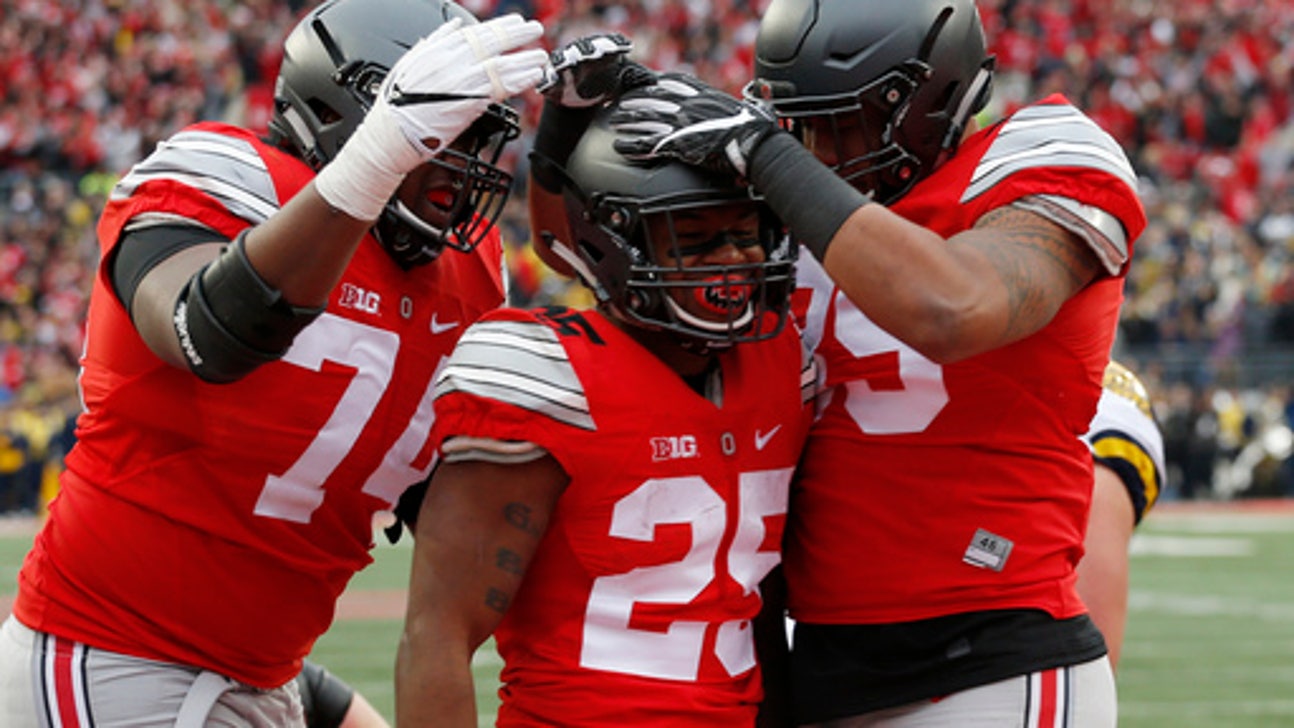 Michigan-Ohio State most-watched college game of season
Published
Nov. 27, 2016 8:36 p.m. ET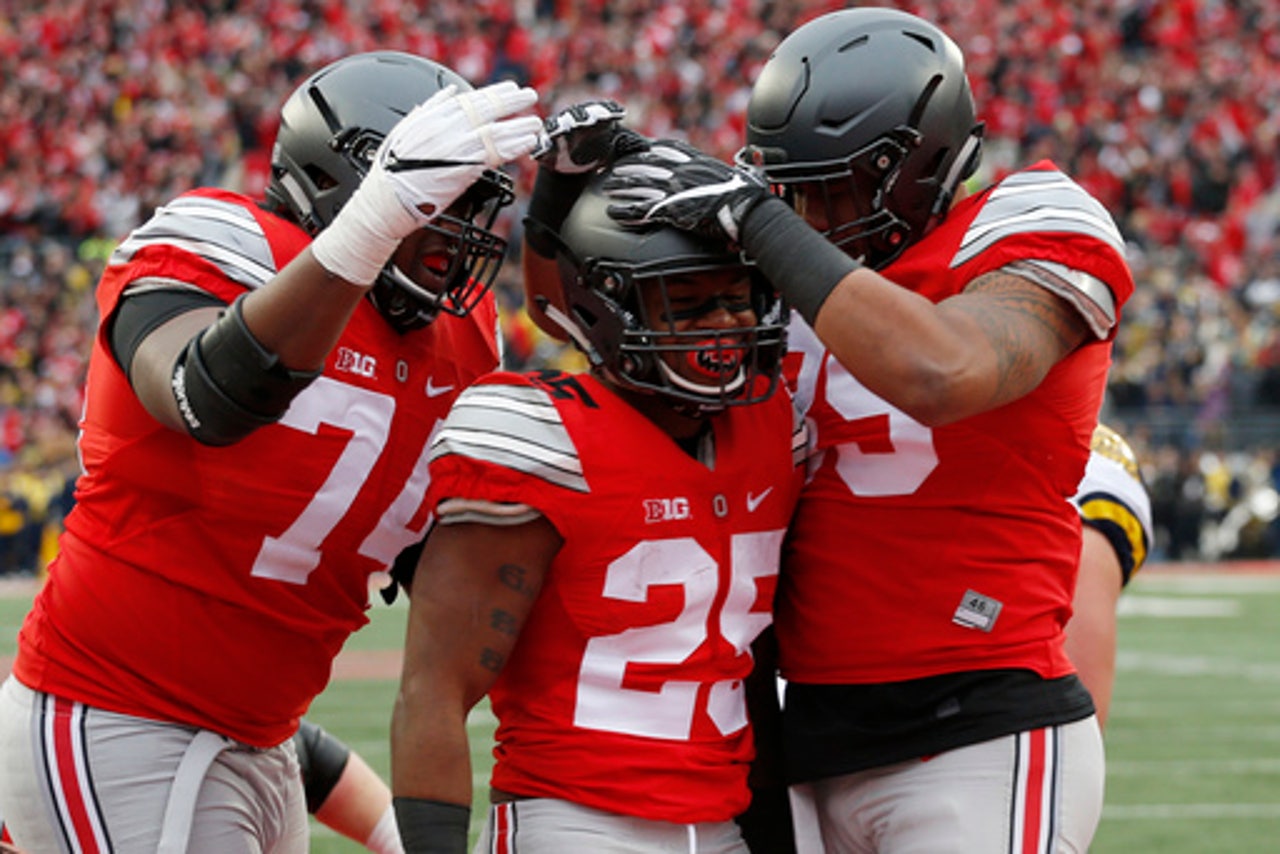 BRISTOL, Conn. (AP) ESPN says the Michigan-Ohio State double-overtime thriller drew more than 16.6 million viewers, making it the most-watched college football game this season.
The game was also the most-watched college football game on ABC since the 2006 Michigan-Ohio State game drew more than 21 million viewers, and the most-watched noon ET kickoff for any game on an ESPN network. The 2006 game which was a No. 1 vs. No. 2 matchup, kicked off at 3:30 p.m. ET.
No. 2 Ohio State beat No. 3 Michigan 30-27 in Saturday's game.
The second most-watched game this season was Notre Dame-Texas on Labor Day night, which drew almost 11 million viewers.
The viewership peaked for Michigan-Ohio State at more than 20 million viewers between 3:45 p.m. and 4 p.m. ET when the game went to overtime.
ESPN says the game was also streamed online more than any regular-season game it has ever carried, with more than one million unique viewers.
---