Miami names Waters its unsung hero of 2015
December 21, 2015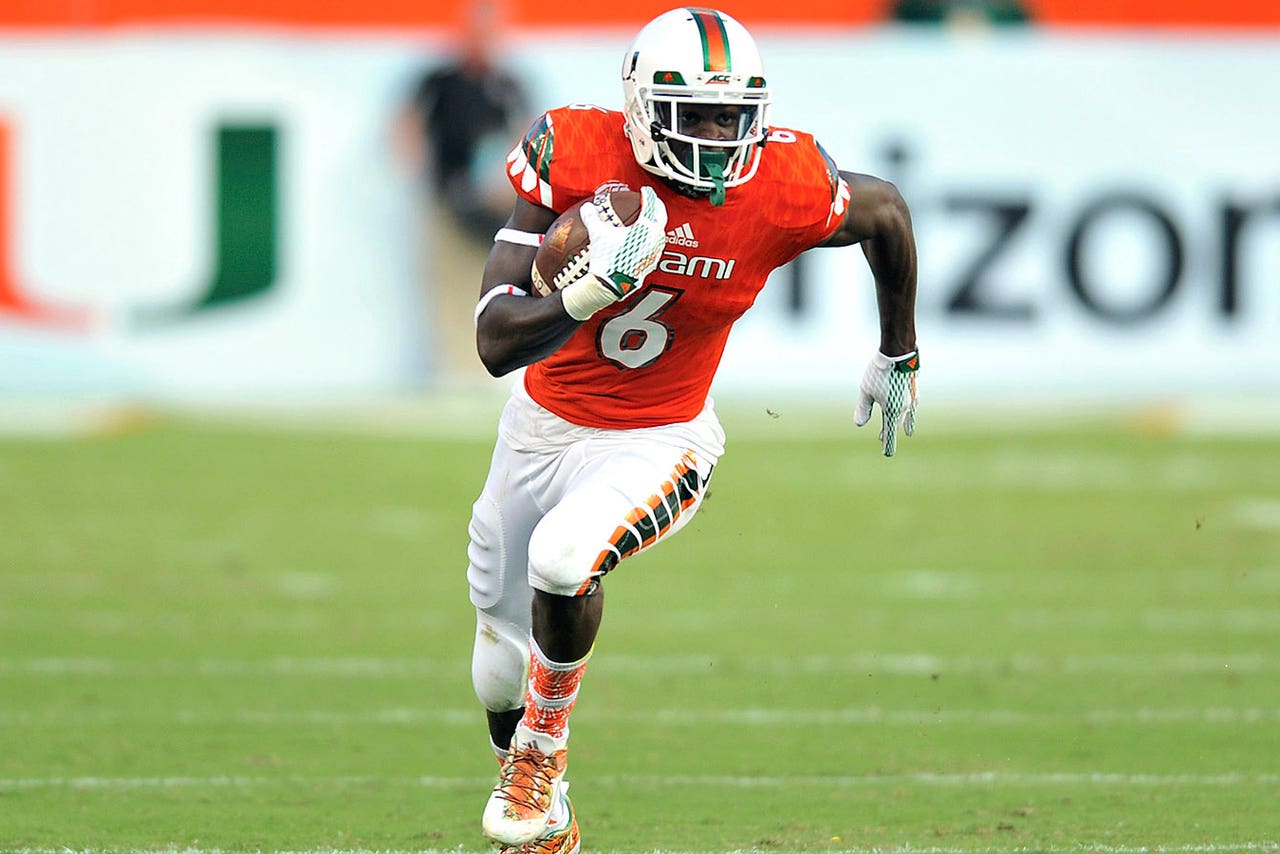 He may not have the star power of a Brad Kaaya or a Joseph Yearby, but Miami wide receiver Herb Waters was nearly as valuable this year.
Waters, a 6-2, 198-pound senior, was named the Hurricanes unsung hero of the 2015 season after grabbing 38 catches for 607 yards and a touchdown.
Per ESPN:
Miami (8-4) will be back in action on Dec. 26 when it faces Washington State (8-4) in the Sun Bowl at 2 p.m.
Off the field, it's clear Waters was among the team's leaders, and Miami relied heavily on its locker room influences this season considering the adverse situations they encountered in October. Waters is not a big talker, but the four-year contributor has the respect of his teammates.

On the field, Waters emerged as Miami's downfield threat, a component many fans feared would be missing entering 2015 with the departure of first-round draft pick Phillip Dorsett. Waters finished sixth in the ACC at 15.97 yards per catch. He didn't go down easy after catching the ball either, finishing fourth in the conference in average yards after contact per reception (2.37).

His best games came when Miami needed it most. Following a close loss to rival Florida State, the Hurricanes faced Virginia Tech. Waters extended a scoring drive with a third-down catch early in the game, and he caught a 45-yard pass on a 3rd-and-20 pass to keep alive a drive that would end with a touchdown right before halftime to give Miami the lead at the break. In the fourth quarter, he caught a 27-yard pass on a touchdown drive that salted the win away.
---