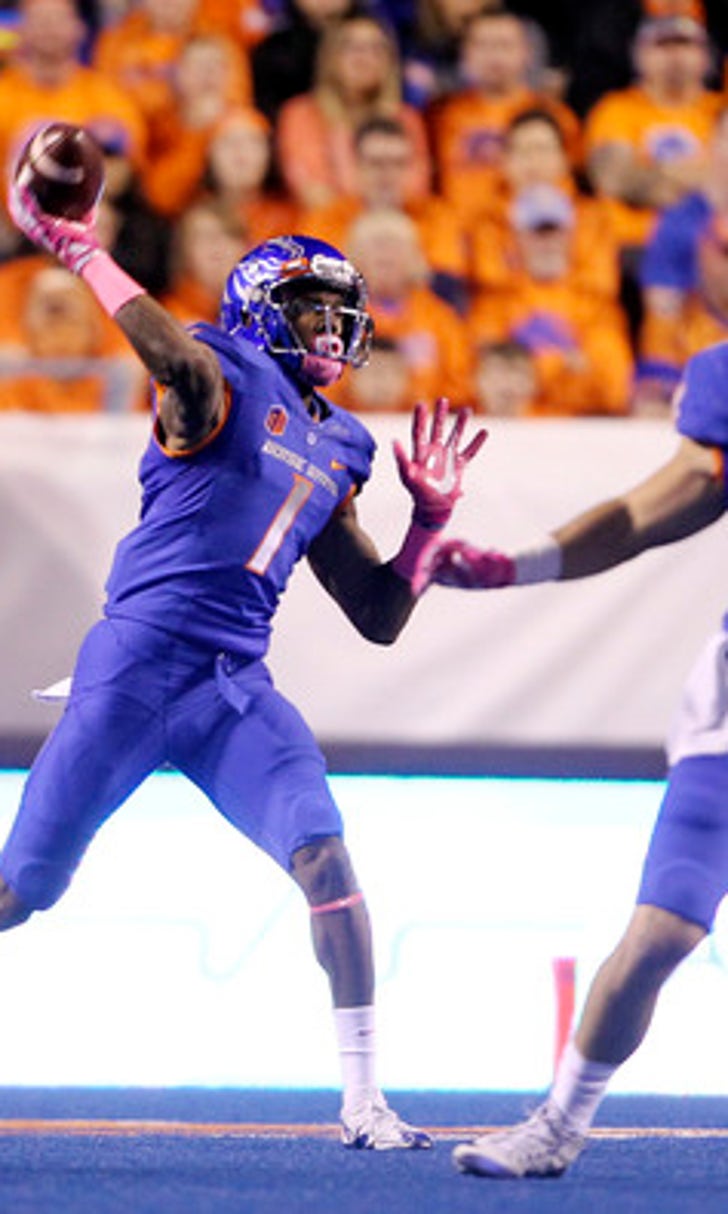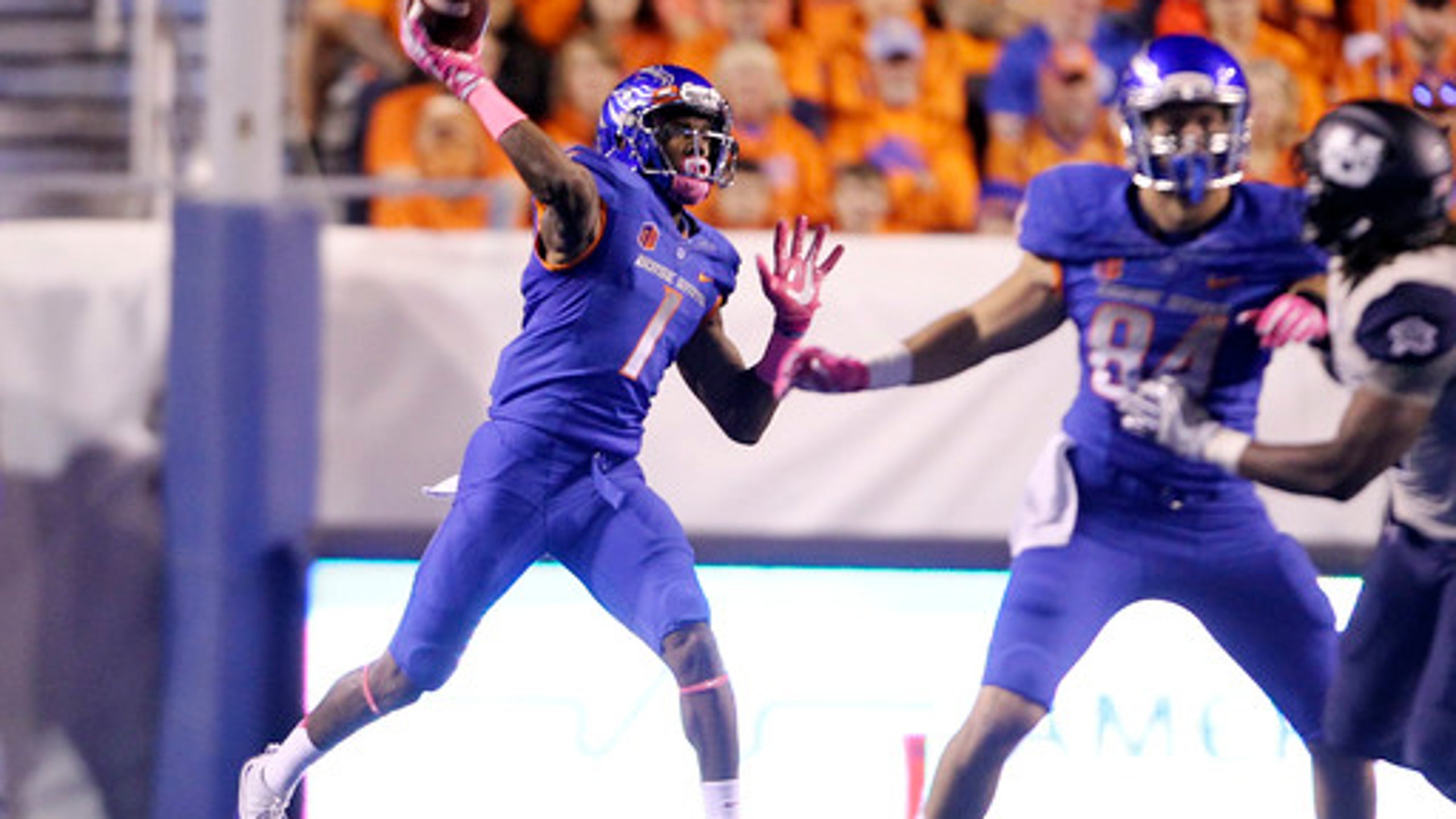 McNichols powers No. 24 Boise State past Utah State, 21-10
BY foxsports • October 2, 2016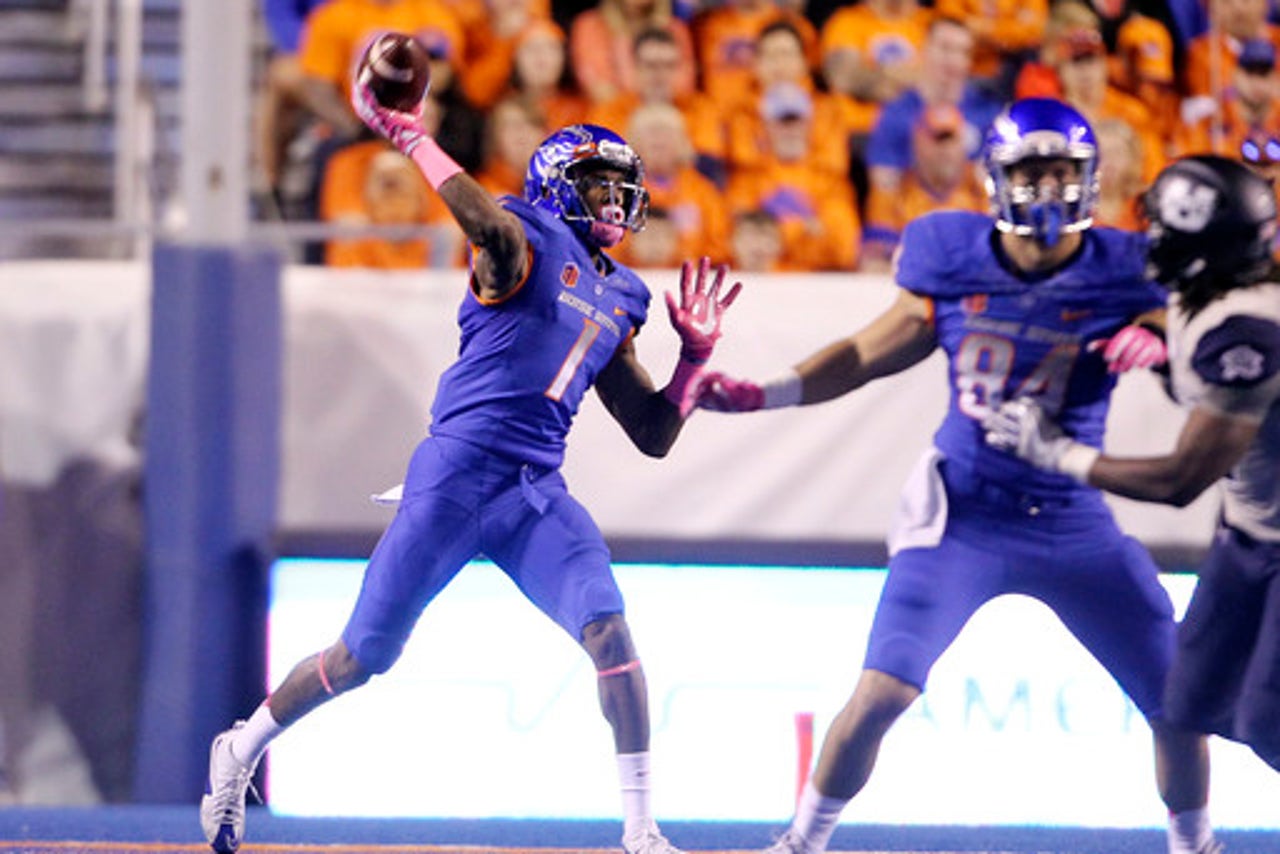 BOISE, Idaho (AP) Jeremy McNichols accounted for 226 all-purpose yards, including 132 yards rushing and a 61-yard touchdown reception, to lead No. 24 Boise State to a 21-10 victory over Utah State on Saturday night.
Boise State (4-0, 1-0) led 7-3 at halftime before taking control in the second half with a pair of touchdown passes by Brett Rypien and a stout defensive performance.
McNichols, who was named the Mountain West Conference offensive player of the week for his performance against Oregon State, continued to power the Broncos.
His 61-yard touchdown reception on a pass from Cedric Wilson gave Boise State a 7-0 lead in the first quarter. In the fourth quarter, Boise State turned to McNichols to grind out the clock and secure the victory.
Utah State (2-3, 0-2) didn't get the help it received last season in a 52-26 victory over the Broncos when Boise State committed eight turnovers.
The Aggies failed to score on Boise State's lone turnover when Utah State recovered a muffed punt at the Broncos 25. After the Aggies' offense stalled in the red zone, Brock Warren pushed a 32-yard field goal attempt wide left just on the final play of the half.
With leading rusher Devante Mays out with a right knee injury, Utah State struggled to mount any sustained drives on offense. The Aggies were held well below their 26.2 points per game average and narrowly avoided their first game without a touchdown since 2012.
TAKEAWAYS
Utah State: The Aggies will have to readjust their goals in Mountain West Conference play moving forward. Back-to-back losses to division front runners Air Force and Boise State along with a remaining tilt with San Diego State puts a serious dent in Utah State's hopes of emerging out of the Mountain Division and playing in the conference title game.
Boise State: The Broncos took a big step toward solving their second-half woes, which has been a point of emphasis for Harsin. Against both Washington State and Oregon State, Boise State was outscored in the second half and struggled to maintain its big lead. But against Utah State, the Broncos surrendered only one drive of more than four plays and outscored the Aggies 14-7 in the second half.
UP NEXT
Utah State: The Aggies stay on the road to face division foe Colorado State on Saturday.
Boise State: The Broncos have a shortened week to get ready for a divisional road tilt with New Mexico on Friday.
---