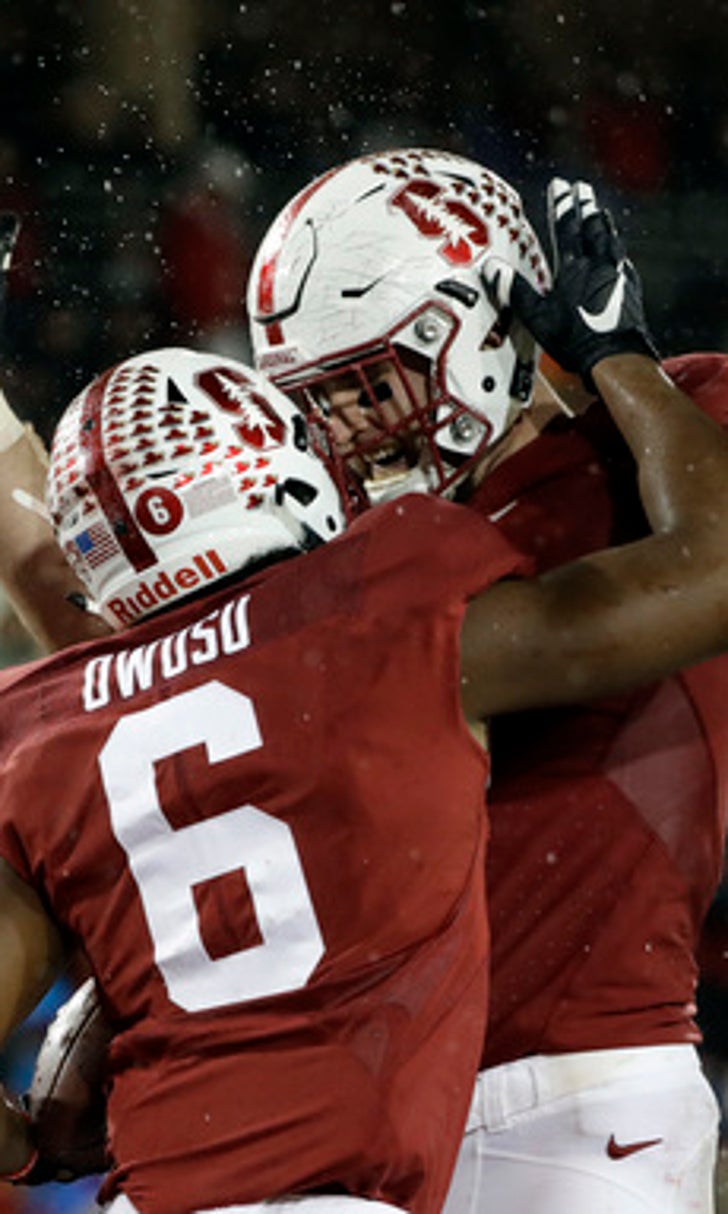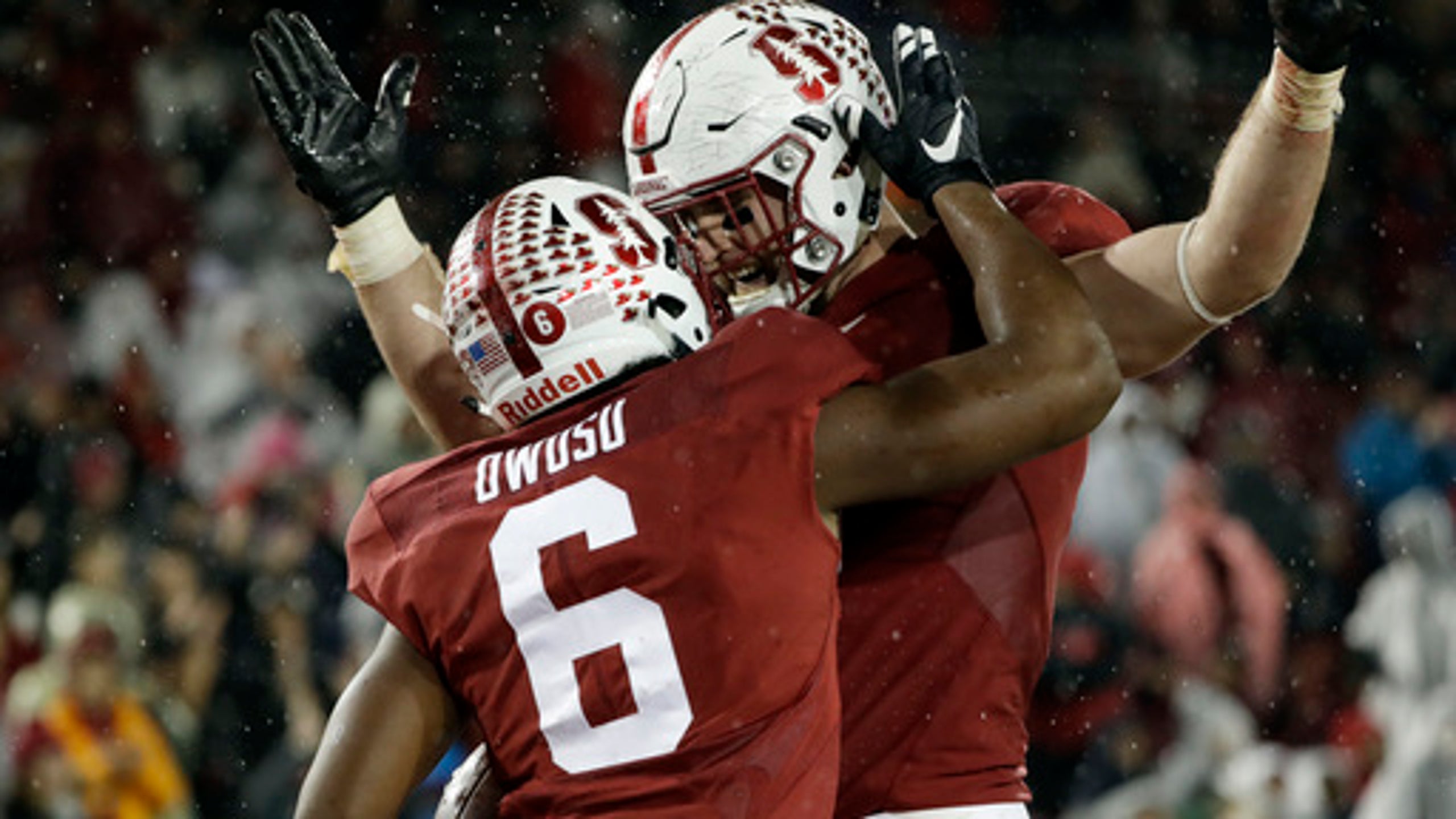 McCaffrey, Stanford beat Rice 41-17
BY foxsports • November 27, 2016
STANFORD, Calif. (AP) Christian McCaffrey, in possibly his final home game, rushed for 204 yards and scored two touchdowns as Stanford rolled to a 41-17 nonconference victory over Rice on Saturday night.
A sparse crowd braved drizzly weather to watch the junior running back and 2015 Heisman Trophy runner-up post his 19th career 100-yard rushing game and his fifth 200-yard effort. McCaffrey wound up with 271 all-purpose yards, including a 23-yard touchdown reception and a 19-yard TD run.
Considered a likely NFL first-round draft pick if he decides to leave school, McCaffrey has not indicated what he intends to do.
Stanford coach David Shaw said he and McCaffrey will discuss his future when the season is over. In the meantime, he is enjoying the experience of coaching and watching what he called ''a special, special football player.''
''Every time he touched the ball there was a collective gasp to see what he's going to do next,'' Shaw said.
Rice coach David Bailiff said his team understood the challenge it was facing in McCaffrey.
''I've done this for 33 years and I have not seen a young man who is capable of doing what he can do with a football in hand,'' Bailiff said. ''We knew coming in here, you had to tackle Christian and not let him have a big game. We didn't do that. Not a lot of people have done that.''
Stanford (9-3) won for the 16th straight time at home against a nonconference foe in a game that originally was scheduled for September 10. The contest was moved so the Cardinal wouldn't play 12 straight weeks without a bye and end the regular season with an open date.
Jowan Davis scored on a 6-yard run with 5 minutes left in the third quarter as the Owls (3-9) avoided being held without an offensive touchdown for the first time since Oct. 6, 2012, at Memphis. Davis scored again on a 3-yard run with 1:16 left.
THE TAKEAWAY
Rice: The Owls' two-game win streak died without a whimper. No match for Stanford, Rice totaled 14 yards and no first downs in the first quarter and trailed 20-3 by halftime. Stanford's 41 points represented the seventh time this season the Owls allowed at least 40 points.
Stanford: The Cardinal continue to hum along after their fifth straight victory. Their season once considered a major disappointment after a 4-3 start, has recovered nicely and Stanford is now positioned, with a potential bowl victory, to claim a fifth 10-win season in David Shaw's six years.
UP NEXT
Rice: Believe it or not, the Owls' next game is against ... Stanford. Rice is done this season, but is scheduled to open its 2017 campaign at home against the Cardinal on Sept. 2. The Owls can only hope that Christian McCaffrey is playing in the NFL by then.
Stanford: Its regular season complete, Stanford awaits its bowl assignment, to be announced on Dec. 4. Nothing is certain, but the best bets are the Dec. 17 Las Vegas Bowl, the Dec. 28 Foster Farms Bowl in Santa Clara, California, or the Dec. 30 Sun Bowl in El Paso, Texas, depending on the final College Football Playoff standings.
---