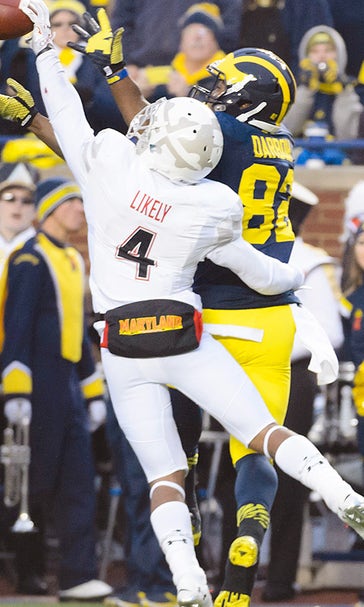 Maryland secondary, linebackers show promise in spring
April 16, 2015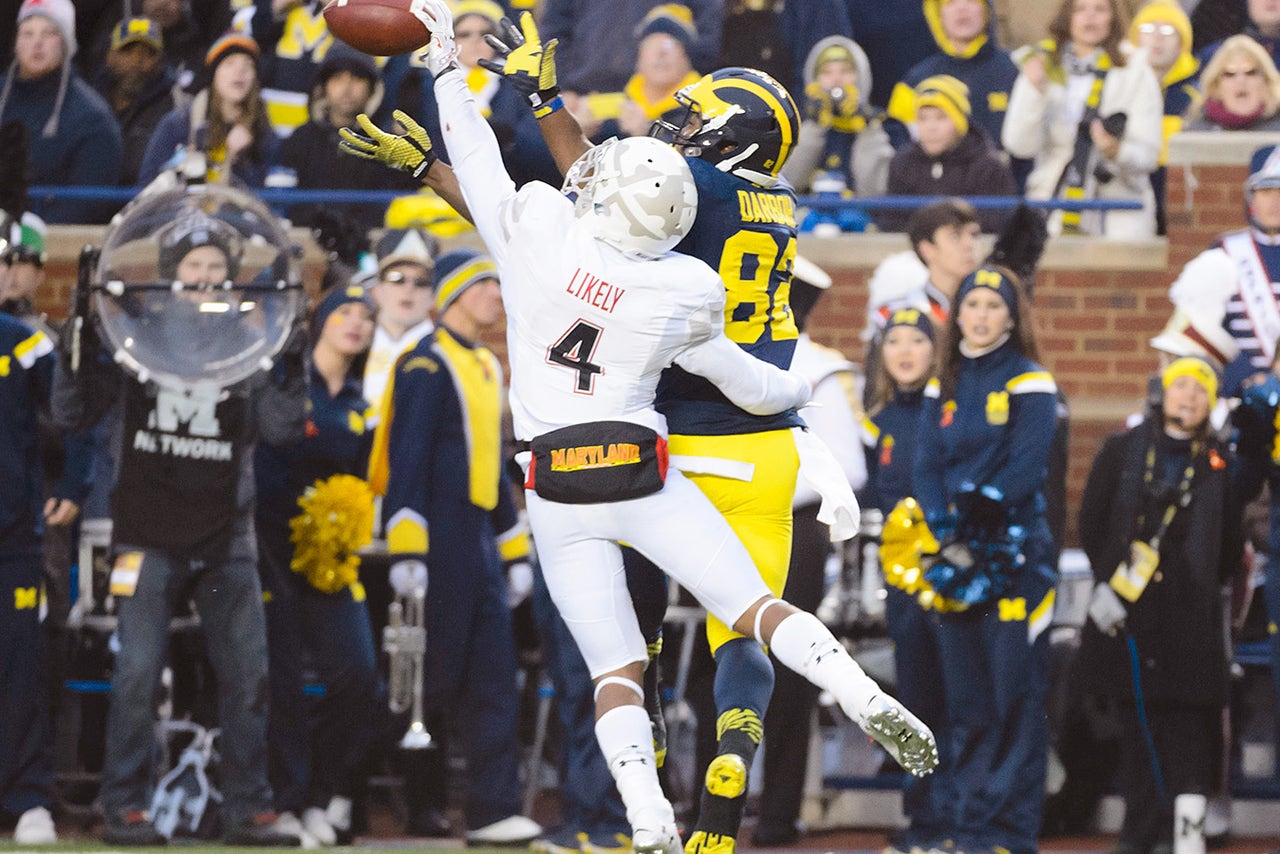 With Maryland having already concluded spring practice, Terrapins coach Randy Edsall told reporters on the Big Ten spring football teleconference Thursday he viewed his team's month-plus of work as productive.
"We were able to get a lot of young men work, get a lot of reps to them better," Edsall said. "Just very pleased with the overall attitude and progress that was made offensively and defensively and on special teams."
He singled out the linebackers and secondary as having put in the best work.
Sean Davis has moved to cornerback after earning honorable mention All-Big Ten as a safety last season, and the hope is he can form a lockdown cornerback duo with junior Will Likely, who was a first-team All-Big Ten performer last season. Edsall also liked how the new safety duo of Anthony Nixon, a starter last season, and fellow senior A.J. Hendy looked in the spring.
With three starters graduating and a fourth moving to defensive end as the Terrapins switch from a 3-4 to a 4-3 defense this year, Edsall praised Abner Logan, Jermaine Carter and Jalen Brooks for stepping
"The guys really have a confidence in the defense we're playing now and are excited about it," he said.
Other highlights:
-- Edsall feels his players have a better understanding of just what it is like to play in the Big Ten now after a year of experiencing it first-hand. Part of that is reflected in the development of the offensive line, where three starters return and a handful of youngsters got looks this spring. "I like the fact our young men know what the Big Ten is all about. They understand what we have to do and how much we have to work in order to give ourselves the opportunity to go out there and win each week."
-- He did not single anyone out on the offensive front but said, "I know we're stronger than where were were a year ago and we continue to get stronger there. We do have some inexperience of guys who didn't play but that's college football. Guys have to learn. As long as they give good effort work on developing good fundamentals and technique they have a chance to be successful."
-- Saying the 4-3 defense is a better fit for Maryland's personnel, Edsall praised former linebackers Yannick Ngakoue, Jesse Aniebonam and Chandler Burkett for their transition this spring. "It puts them in a better position than they were a year ago and the guys inside like it so again all we have to do is keep working," Edsall said.
-- Andrew Zeller, a senior who started all 13 games last season at right guard, said he and fellow veterans Ryan Doyle and Michael Dunn have worked to pass knowledge on to a group of young linemen looking to fill in the gaps. Redshirt freshmen Damian Prince and Derwin Gray are looked at as promising prospects, but Gray's spring was cut short by a shoulder injury.
Follow on Twitter @marcushartman
---