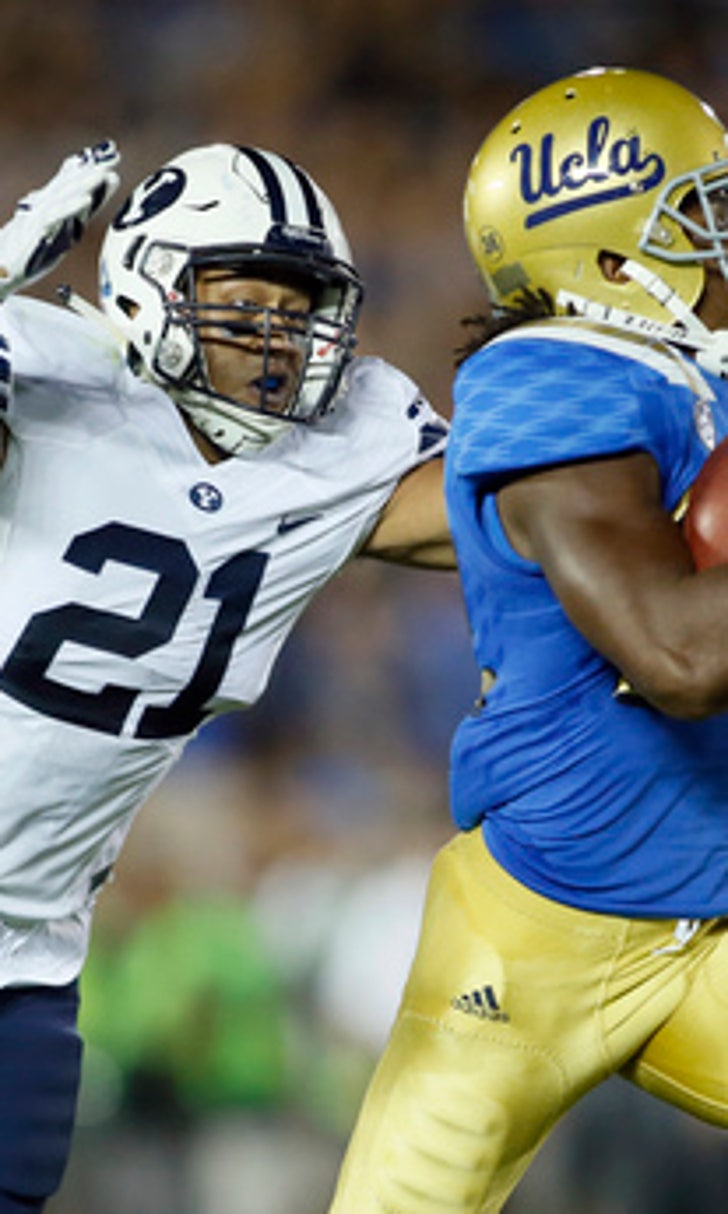 Langi moves to defensive end amid BYU defensive changes
BY foxsports • August 30, 2016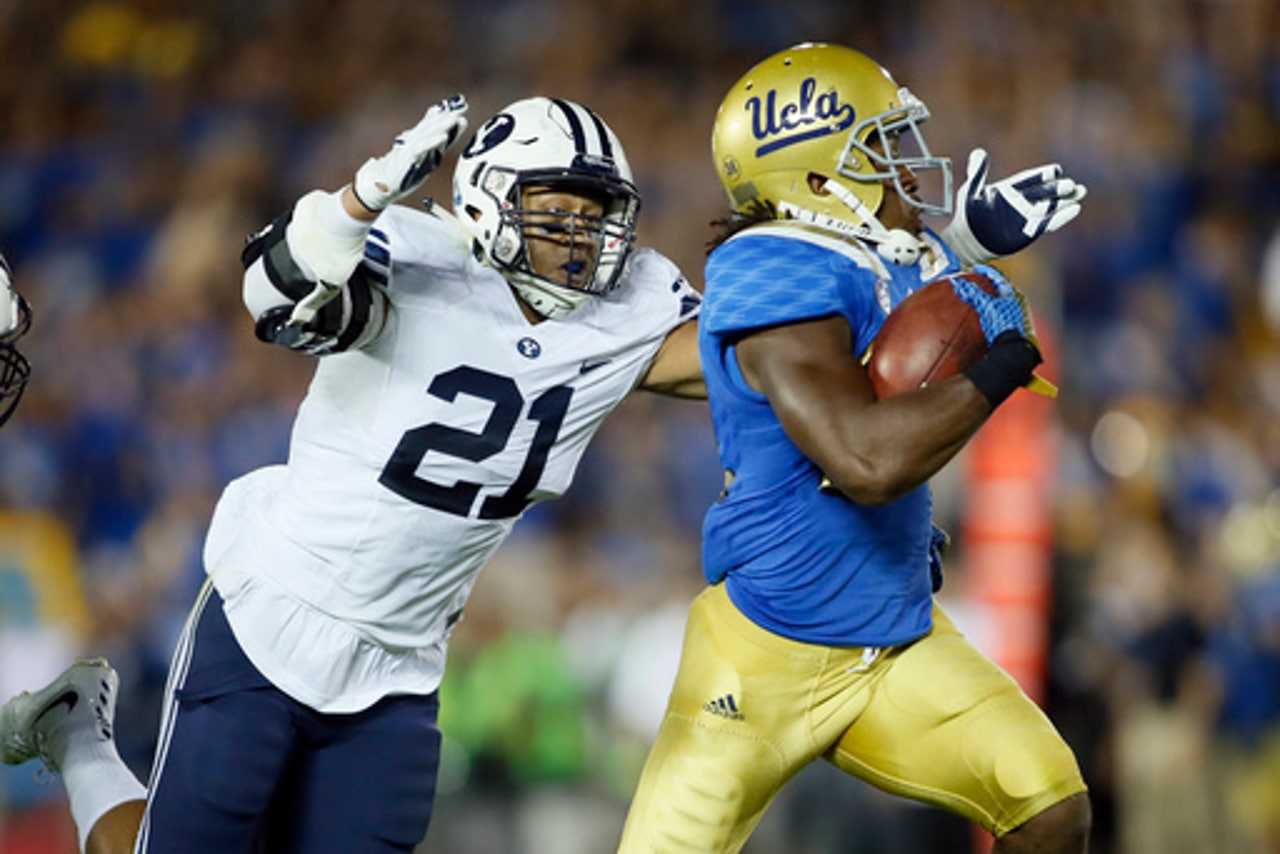 PROVO, Utah (AP) Change has enveloped the BYU football program and even its top players must adjust.
The new coaching staff has implemented its own schemes on both sides of the ball and former middle linebacker Harvey Langi will move to defensive end as the Cougars convert from a 3-4 base defense to a 4-3.
Langi began his collegiate career as a running back at Utah, so this switch is much easier. He and his teammates will be tested immediately against Arizona on Saturday in a neutral-site game at University of Phoenix Stadium in Glendale, Arizona.
''It's titled as a new position, but football's football,'' Langi said. ''From linebacker to D-end, it's a lot of the same techniques, a lot of the same fundamentals. Stop the ball. Get to the quarterback. Same things.
''I have an edge of doing a lot of those things. Just trying to learn some of the finesse things, the small detail things that come with it. It's an art. It's fun though. I like it.''
The 4-3 traditionally has four down linemen, but Langi will be a hybrid-type of end. He will spend most of his time standing up instead of in a 3-point stance, similar to an outside linebacker. But Langi will be on the line of scrimmage, where things happen much quicker. He was second on the team with 68 tackles in 2015 and also had 6.5 tackles for loss, 4.5 sacks and two interceptions.
''He's big, he's fast, he's strong,'' BYU defensive coordinator Ilaisa Tuiaki said. ''His reaction, the way he plays. We've got so many backers and so many guys that can do it, in order to get the best 11 on the field ... you try to put him somewhere he can shine.
''In the trenches, everything happens faster. At the backer depth, you've got four-five yards to react. In the trenches your reaction has to be a lot faster, you have to see blocks and anticipate things a little bit better. He's been doing a good job.''
The Cougars return eight starters on defense and Tuiaki said there's not a ton of differences for the secondary in the new scheme. Expectations would be more pressure on the back end without an additional linebacker dropping in coverage, but Tuiaki said bigger change will come in the box with the front seven. The defensive linemen are now responsible for plugging and attacking one gap instead of reading and being responsible for two in the base defense, but that can and will change depending on the play-call and situation.
''I think they've embraced it,'' Tuiaki said. ''It allows D-linemen to make plays, but it allows us to make sure that if (the opponent is) blocking one-on-one, then the D-line can make the play. If they're double-teaming, then the backer should make the play. Just mix it up that way.''
BYU finds itself in a tough spot with nose guard Travis Tuiloma still recovering from a foot injury suffered last season. The 6-foot-2, 301-pounder may be BYU's best player on defense and will likely miss multiple games. Junior Fred Warner returns as the most decorated linebacker while safety Kai Nacua was tied for No. 7 nationally with six interceptions in 2015.
First-year coach Kalani Sitake, who served as defensive coordinator at Utah and Oregon State before accepting the BYU job, said this week is like Christmas and he's eager to show what they've been working toward.
Nacua added, ''Ready to wake the beast. Everyone stay calm and focus on what we need to focus on. Don't let outside things get in the way and when game day comes unleash that beast and let it roll.''
---