Lane Kiffin, Jalen Hurts must be better if Alabama is going to win the title
BY Dieter Kurtenbach • December 31, 2016
Alabama is an exceptional football team — a juggernaut with one of the best defenses in the recent history of college football and offensive weapons that are nearly impossible to match.

But Saturday, in a slug-it-out College Football Playoff showdown with Washington, Alabama's biggest weakness — perhaps the only thing that can possibly stop the Tide from winning the National Championship on Jan. 9 — was exposed.

Alabama's passing game sure didn't look National Championship worthy Saturday.

It didn't matter against the Huskies, but Alabama quarterback Jalen Hurts is going to have to play a lot better and offensive coordinator Lane Kiffin is going to have to call a much better game in Tampa on Jan. 9.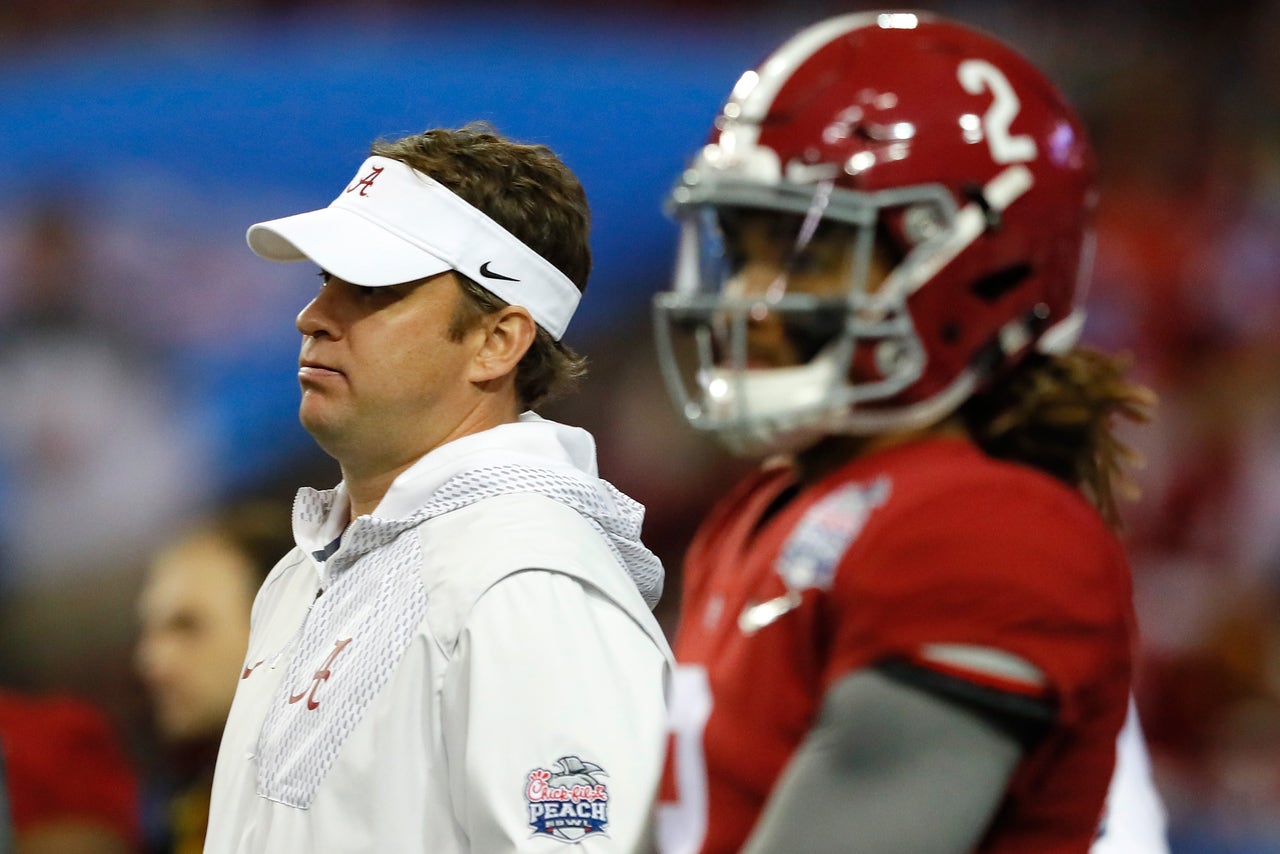 Alabama's passing game was non-existent on Saturday — Hurts went 7-for-14 for 57 yards against the Huskies. That has to do with Washington's elite secondary, but Hurts' inability to execute under pass-rush pressure (an issue that has existed all season) was on full display in the Peach Bowl and will certainly be tested again in the title game.

Hurts' poor performance wasn't a major issue on Saturday in the Tide's 24-7 win because running back Bo Scarbrough had a two-touchdown, 180-yard game, and Alabama's defense only let the Washington offense cross midfield twice.

But Alabama's opponent in the National Championship Game will presumably put up a better performance than Washington did Saturday, and if Hurts repeats his Atlanta performance in Tampa, the Tide will be in trouble.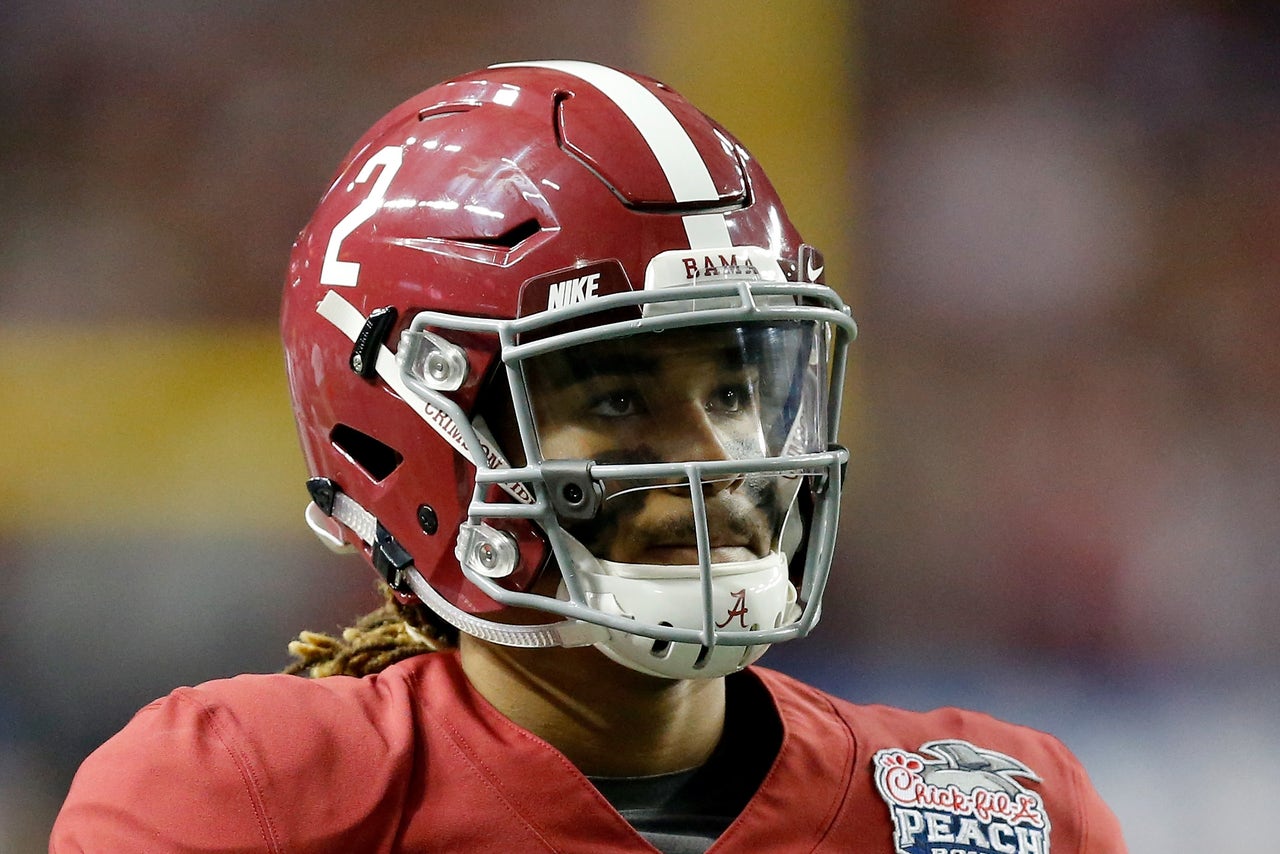 Hurts is a true freshman, and on Saturday he certainly looked like one. He picked a poor time to start trying out making freshman mistakes.

It's not all that shocking that he had problems against Washington's exceptional defense, and it's hard to put the blame totally on the young man's shoulders, though he was missing open receivers and his fumble in the third quarter of a 10-point game — a play where he just tried to do too much — had the potential to be a gamechanger had Washington recovered.

No, it's not all on Hurts, plenty of the blame for the poor passing game has to fall on Kiffin, who kept trying to force the issue.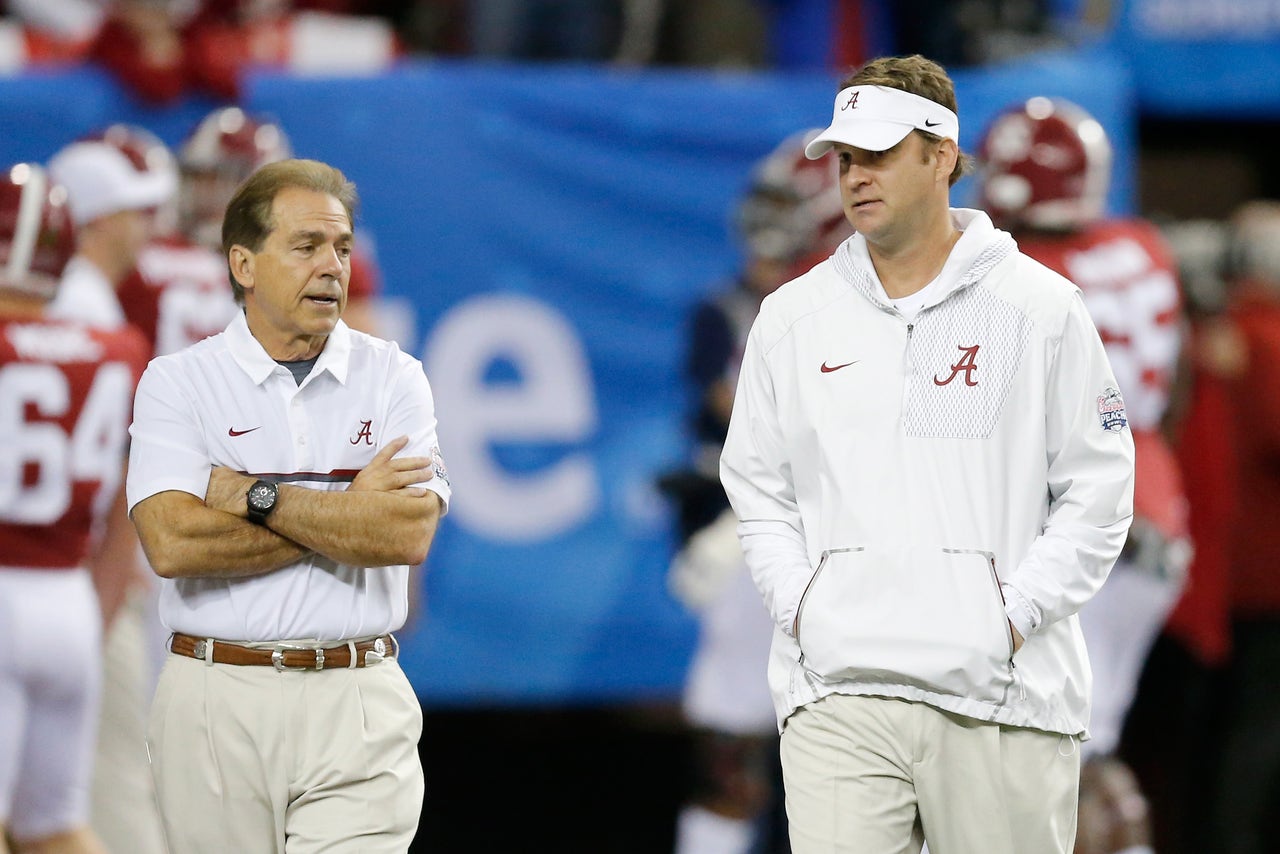 No one but Kiffin could say if the Alabama offensive coordinator's game planning was compromised by his taking of the Florida Atlantic head coaching job earlier this month — and Kiffin would never admit that his mind wasn't totally committed to helping 'Bama win the title — but Saturday's playcalling was stunted.

Washington couldn't stop Scarbrough from the first snap of the game, but Hurts carried the ball the same amount of times as the standout running back Saturday.

On top of that, Washington figured out quickly that Hurts' ability to throw the ball 10 yards down the field is relatively limited, so they dared Alabama to go over the top. Kiffin continued to call basic pass plays that failed to exploit Alabama's biggest pass-game mismatch — tight end OJ Howard —  and Hurts continued to pass up those opportunities.

That won't fly in Tampa — either Kiffin is going to have to abandon the pass game in favor of a successful ground attack or Hurts is going to have to show he can make the open intermediate and deep throws.

But continuing to call plays that a quarterback is not executing is an easy way for Alabama — by far the best team in the nation — to play down to its talented and dangerous competition in the National Championship Game.


---
---