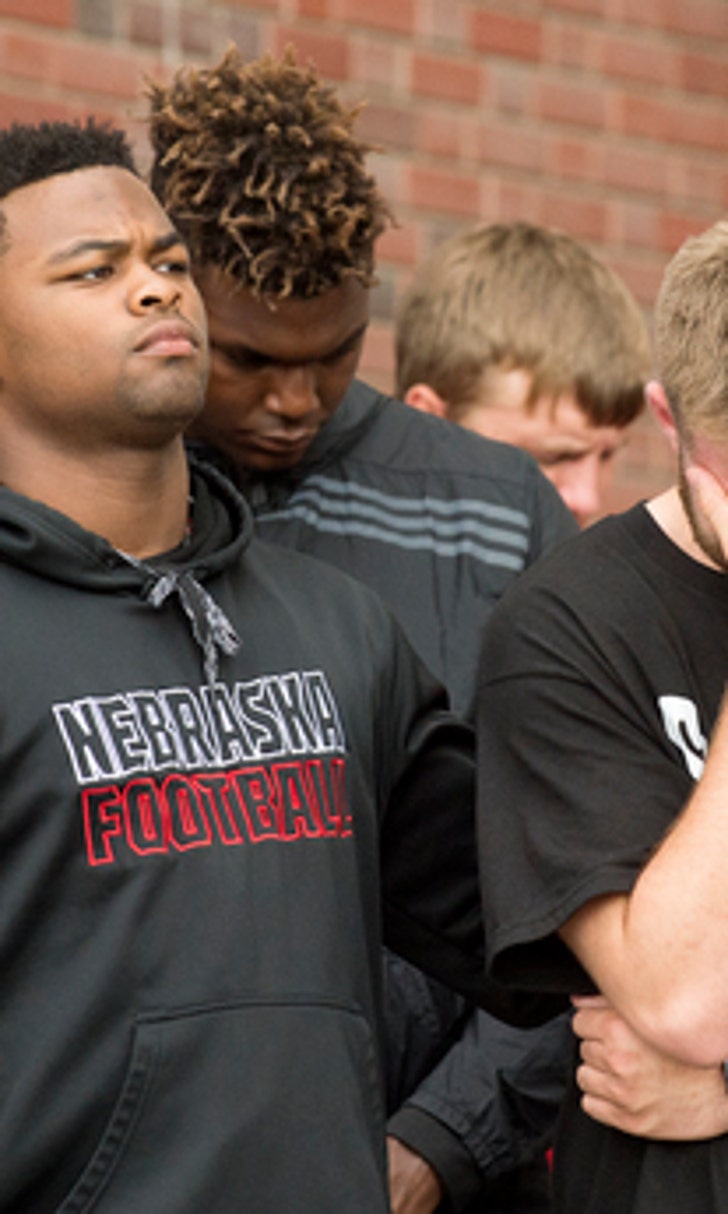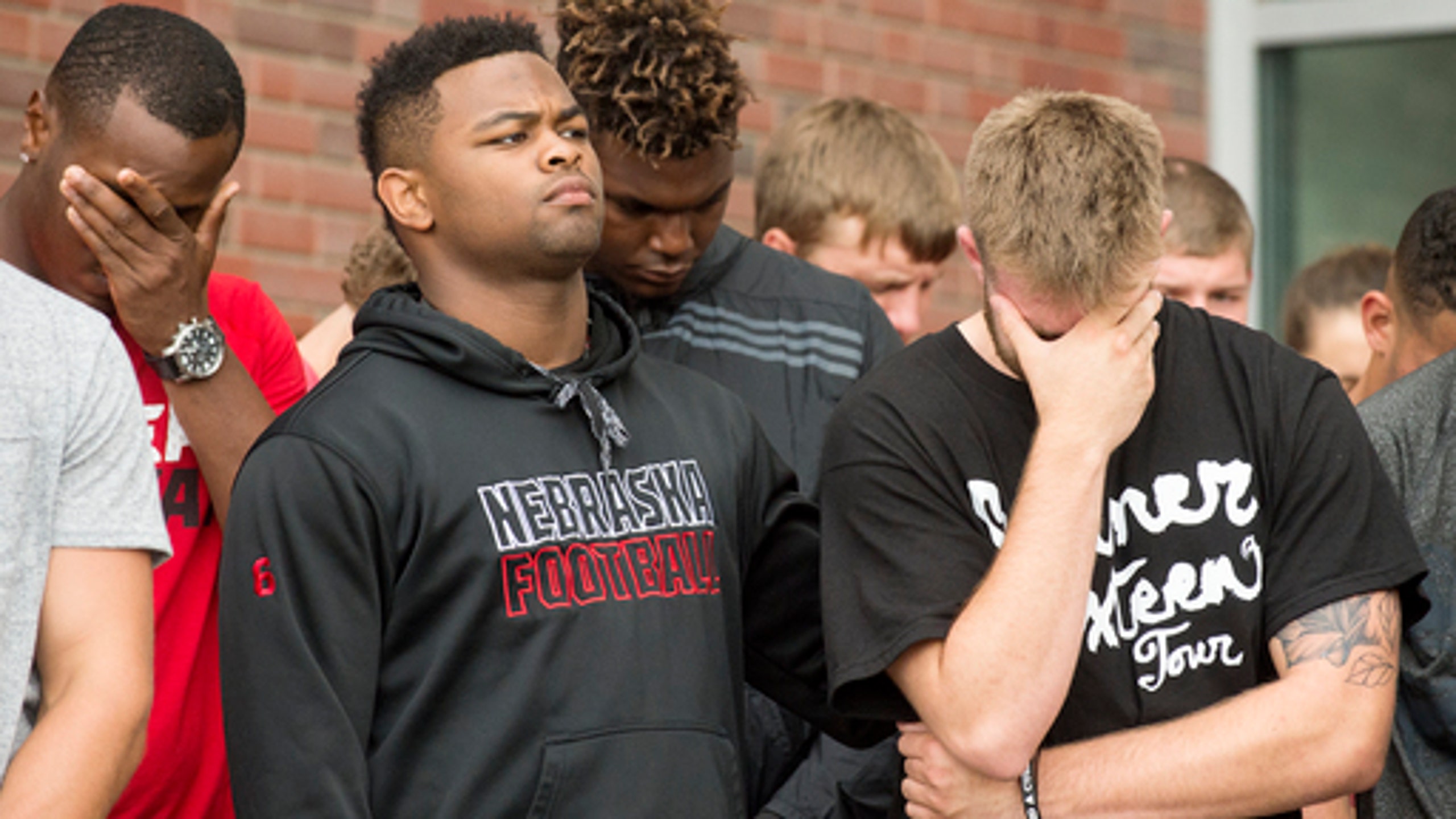 Jordan Foltz's family home was burglarized during Nebraska's opening game
BY foxsports • September 4, 2016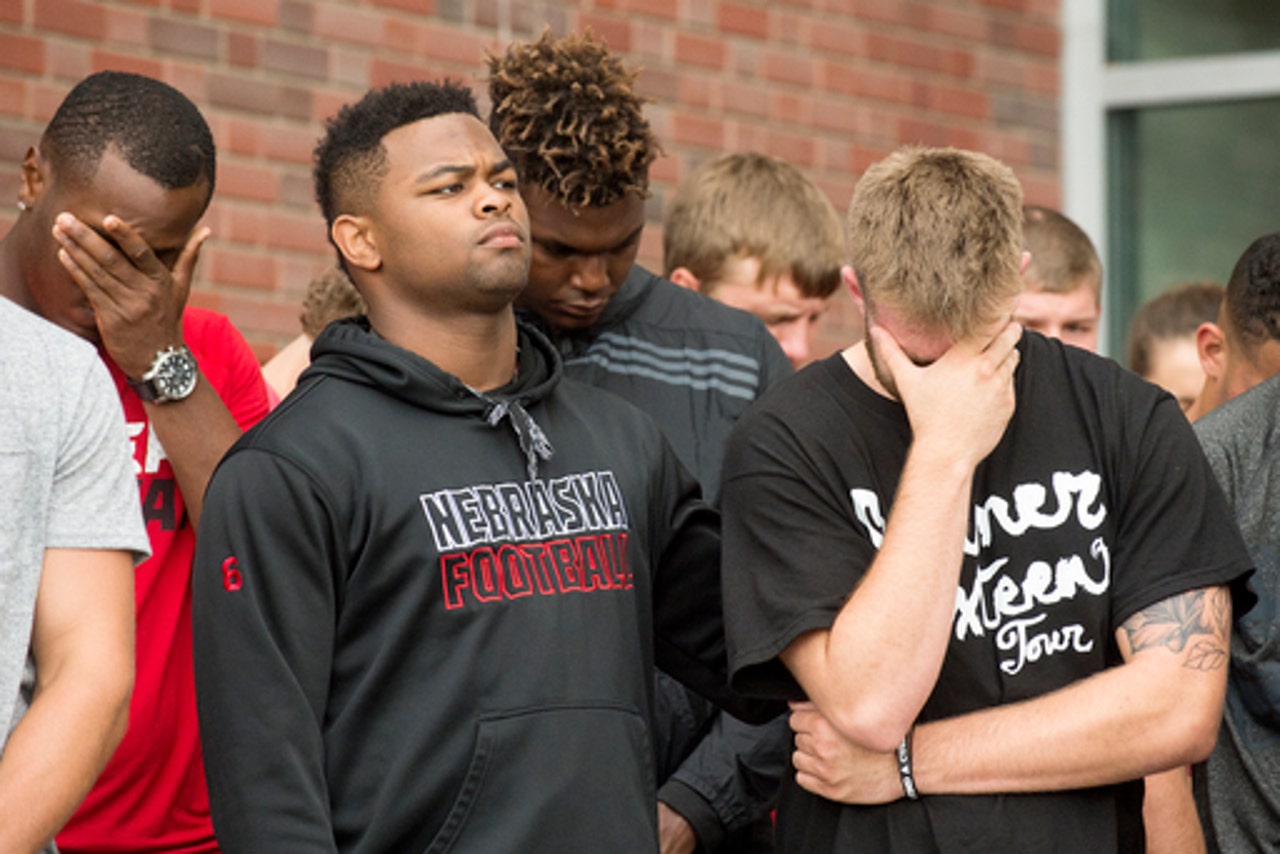 As you likely know by now: The University of Nebraska's football punter, Sam Foltz, was tragically killed in a car accident on Saturday, July 23rd of this Summer.
On Saturday, during the Cornhuskers' season opener vs. Fresno State at Memorial Stadium in Lincoln, Nebraska honored their fallen teammate with an incredible gesture:
While this special moment was occurring on the field, an unfortunate set of circumstances were occurring outside the stadium -- as, per ABC 8's Eyewitness News, the Foltz's home was buglarized while the family attended the game.
No other words to describe this scenario than 'awful'.
Jordan Foltz, Sam's brother, posted this message on Facebook after the family returned home after the Huskers recorded a 43-10 victory.
Let's hope the culprits are brought to appropriate justice, the stolen items are returned, and the Foltz family can fully embrace what should have been a special day.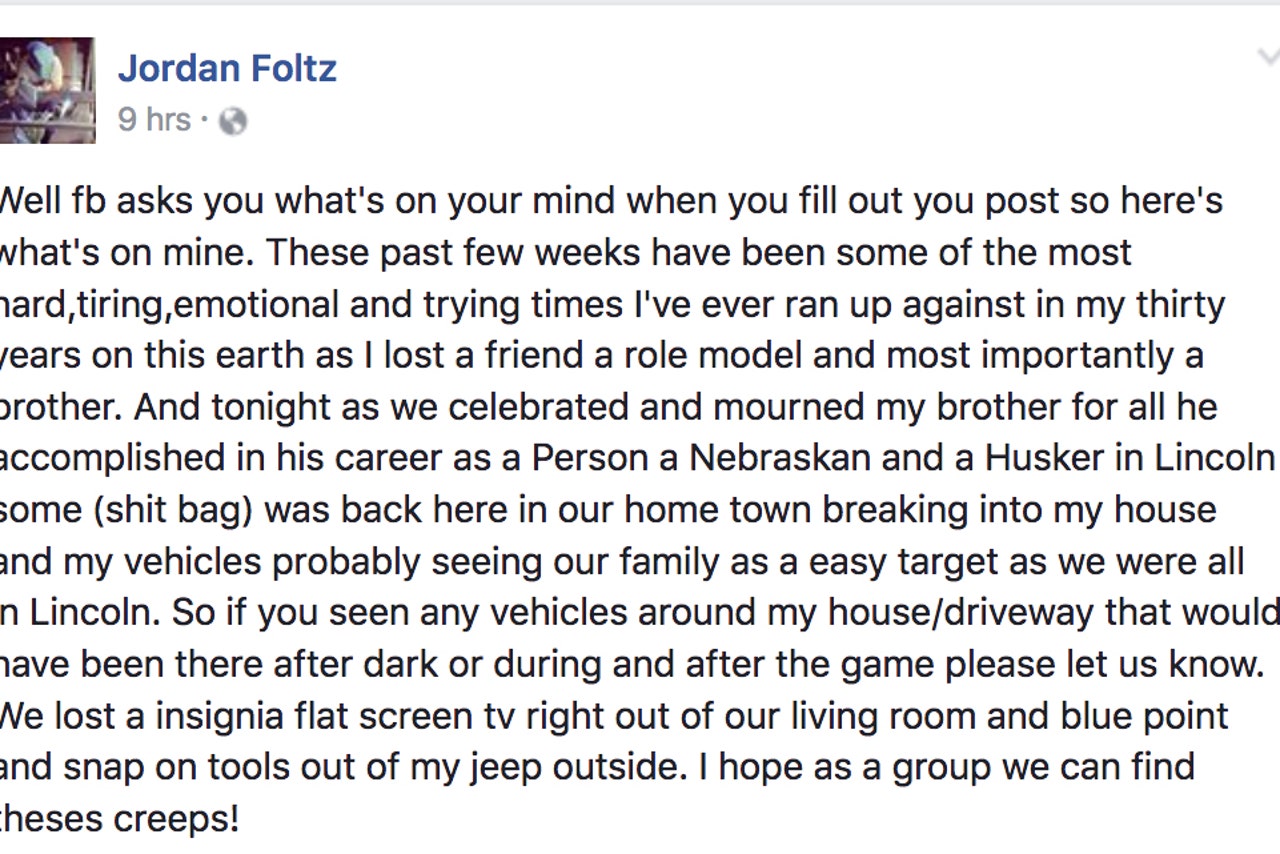 ---
---