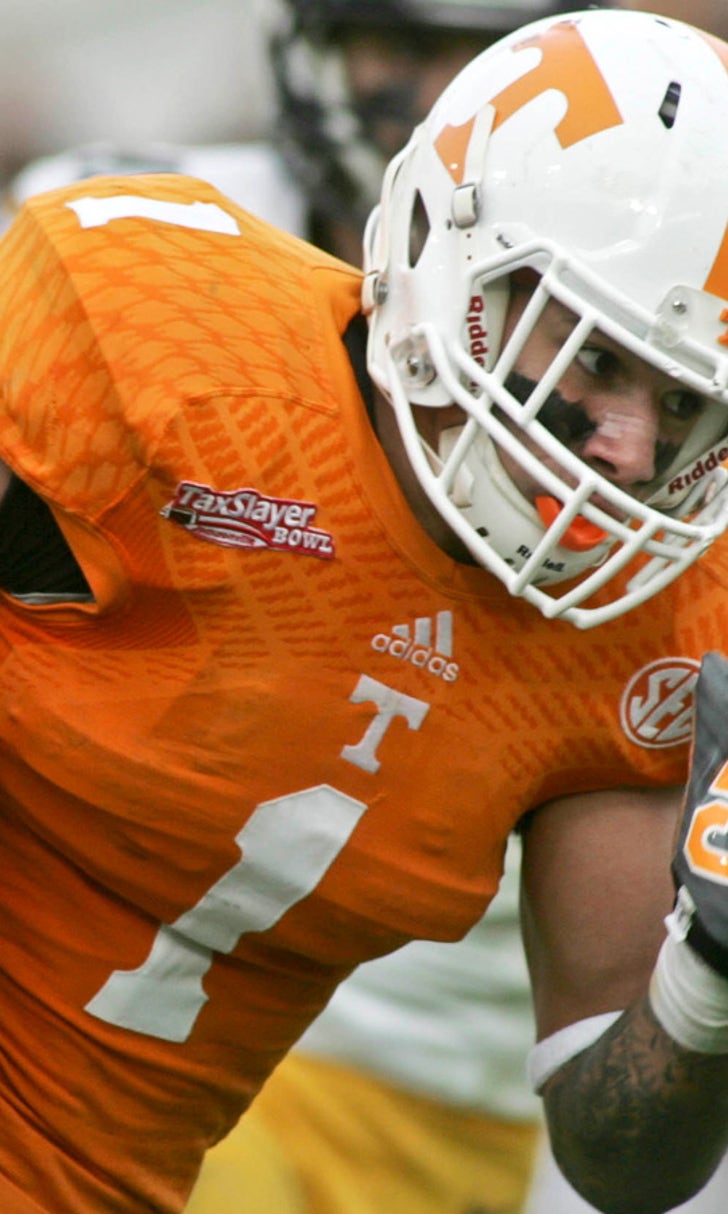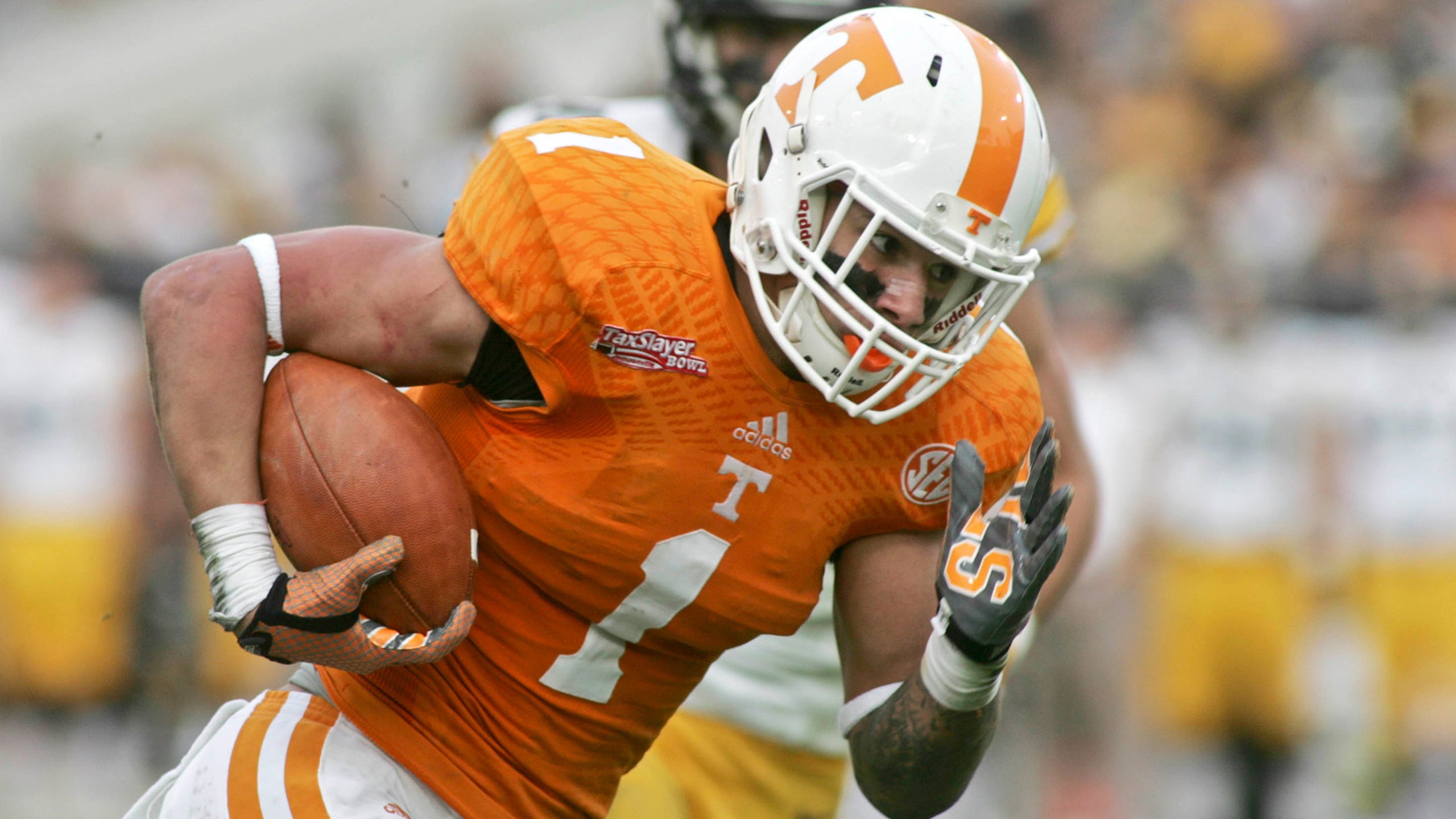 Jones gives updates on in-state standout sophomores
BY foxsports • June 11, 2015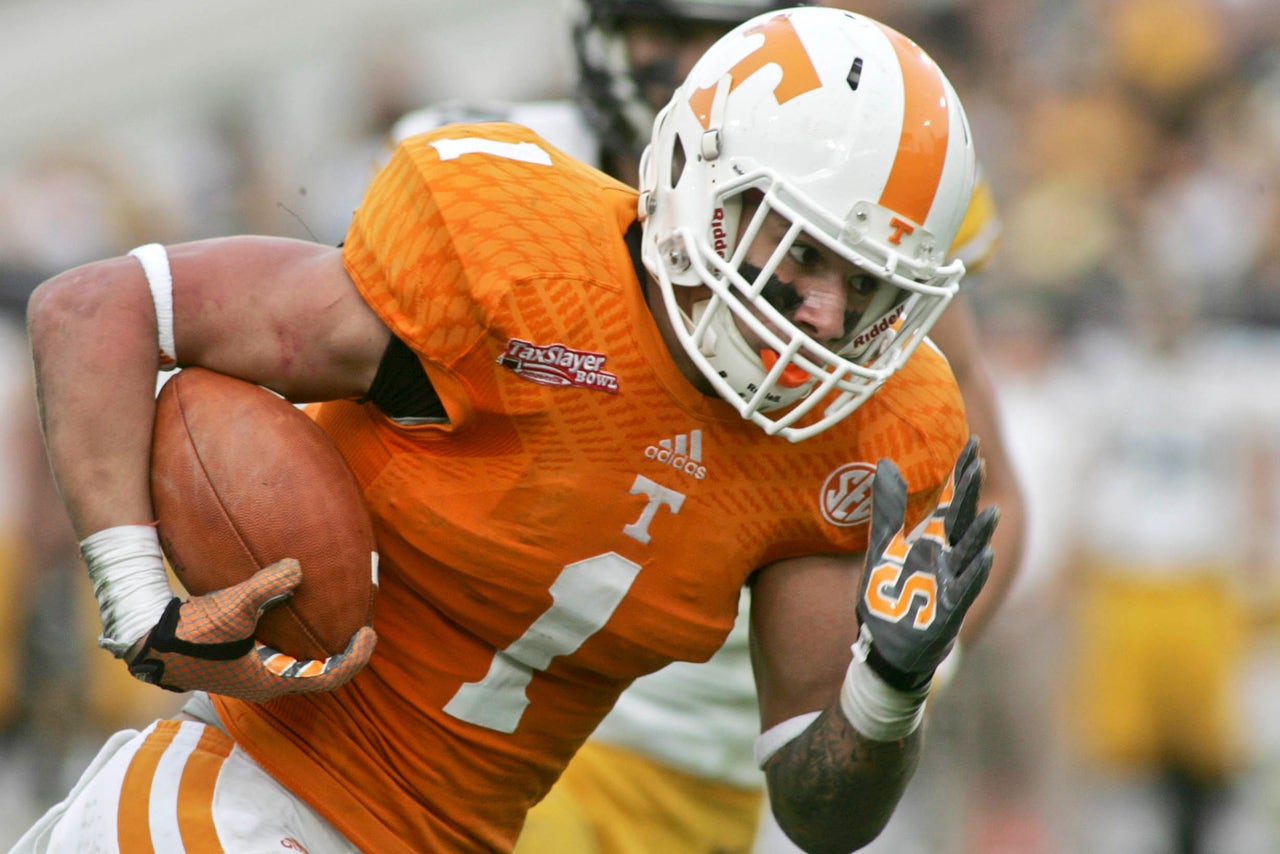 Speaking engagements are part of the job for college coaches and Butch Jones is no different. The Tennessee head football coach recently spoke as a guest speaker at the sixth annual COMPASS (Community Outreach Making Partnerships at Sumner Schools) Speakers Luncheon in Hendersonville, Tennessee.
According to the Tennessean, one of the topics discussed were former local standouts running back Jalen Hurd, receiver Josh Malone and long snapper Riley Lovingood, all of whom now play for Jones at Tennessee. 
Jones was asked about Hurd and his willingness to share carriers with JUCO All-American running back Alvin Kamara.
"Jalen's done a great job of welcoming Alvin, and Alvin's done a great job of really embracing not only Jalen but our Tennessee football family. I think they'll work together extremely well," Jones said. "They've had a great bond with each other. They push each other, and they know they need each other. In our conference, we know that you need more than one running back. They feed off of each other, and each individual has a little bit different skill set.
While former five-star recruit Malone has yet to experience the on field success of Hurd, Jones continued to praise his sophomore playmaker.
"He's going through a process," Jones said. "He's another individual who has really dedicated himself this offseason. When he came back from the month break, you could see that he dedicated himself. Josh is a very talented young man, and he's very driven right now. I'm very excited in what we see in him right now."
Butch loves him some special teams, as every recruiting class under his watch in Knoxville has included specialists and the Vols always open practice with special teams under Jones' watchful eye. The coach gave his thoughts on Lonvingood as well. 
"We all know that the long-snapper, the short-snapper, all your specialists are very important," Jones said. "Riley, I love his family. I love everything that he stands for as a person and as a football player."
Tennessee opens the season in 85 days in Nashville on the Titans home of LP Field against Bowling Green in Nashville. 
"I know all of our players are looking forward to playing in a great NFL (National Football League) environment and (to) playing in the Midstate," Jones said. "A lot of these individuals will be coming home to play in that type of venue, so I know they're looking forward to that."
(h/t Tennessean)
---