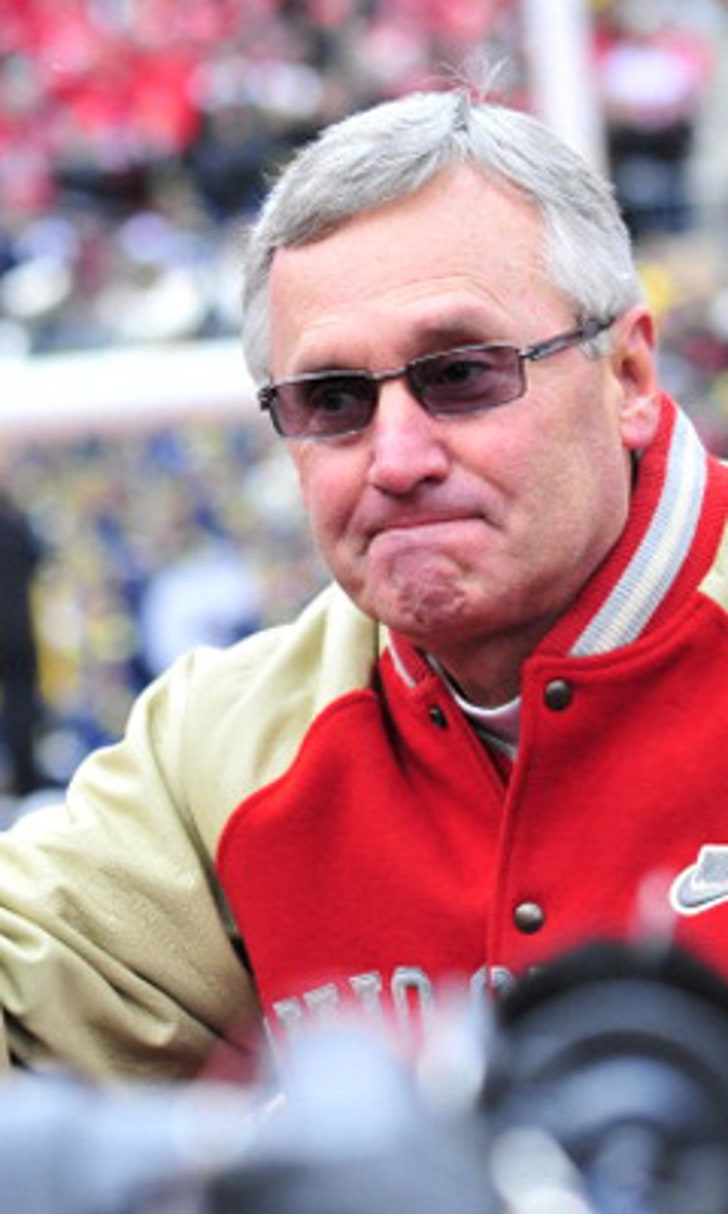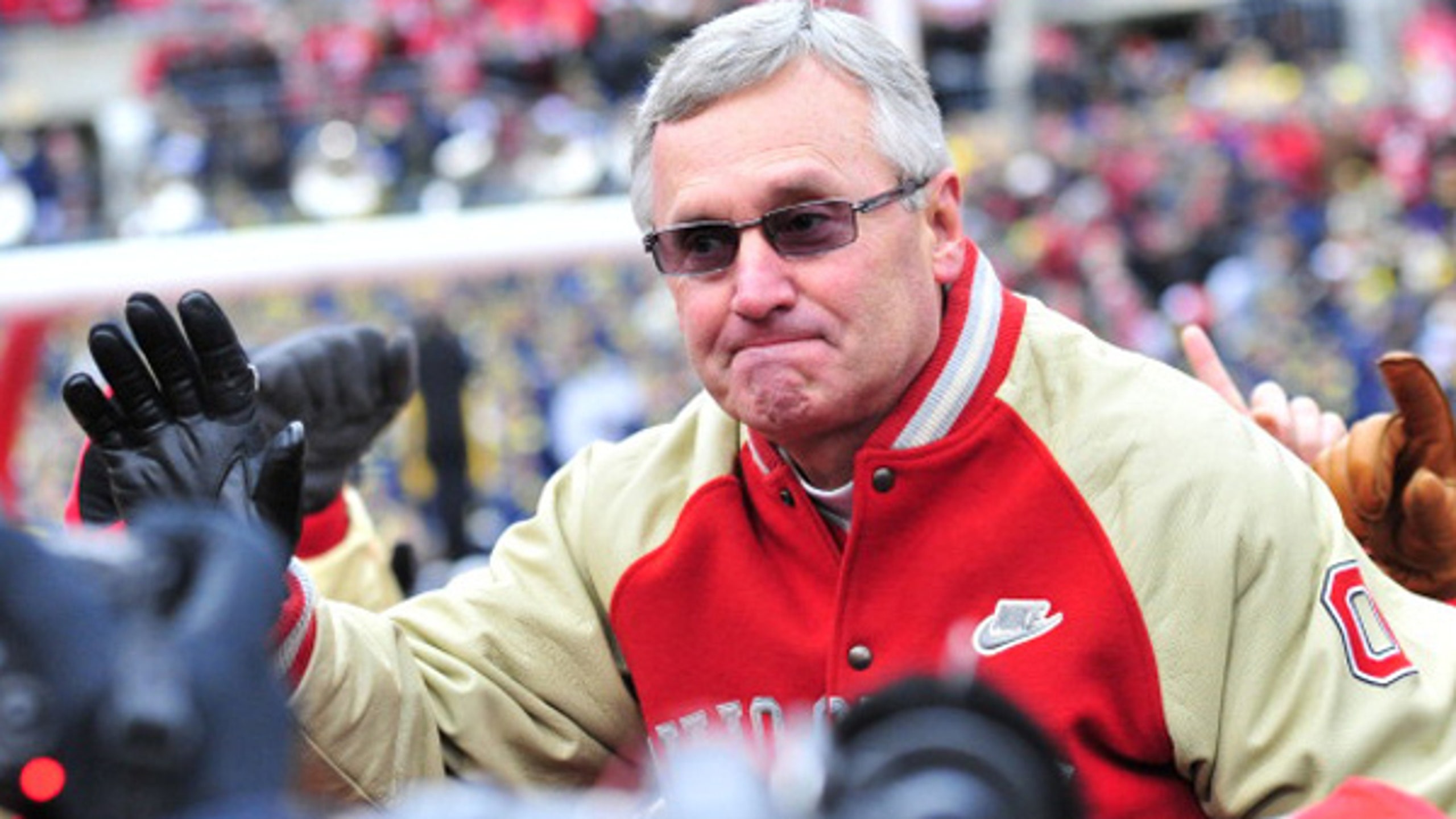 Jim Tressel 'surprised' he's being inducted into OSU's Hall of Fame
BY foxsports • June 12, 2015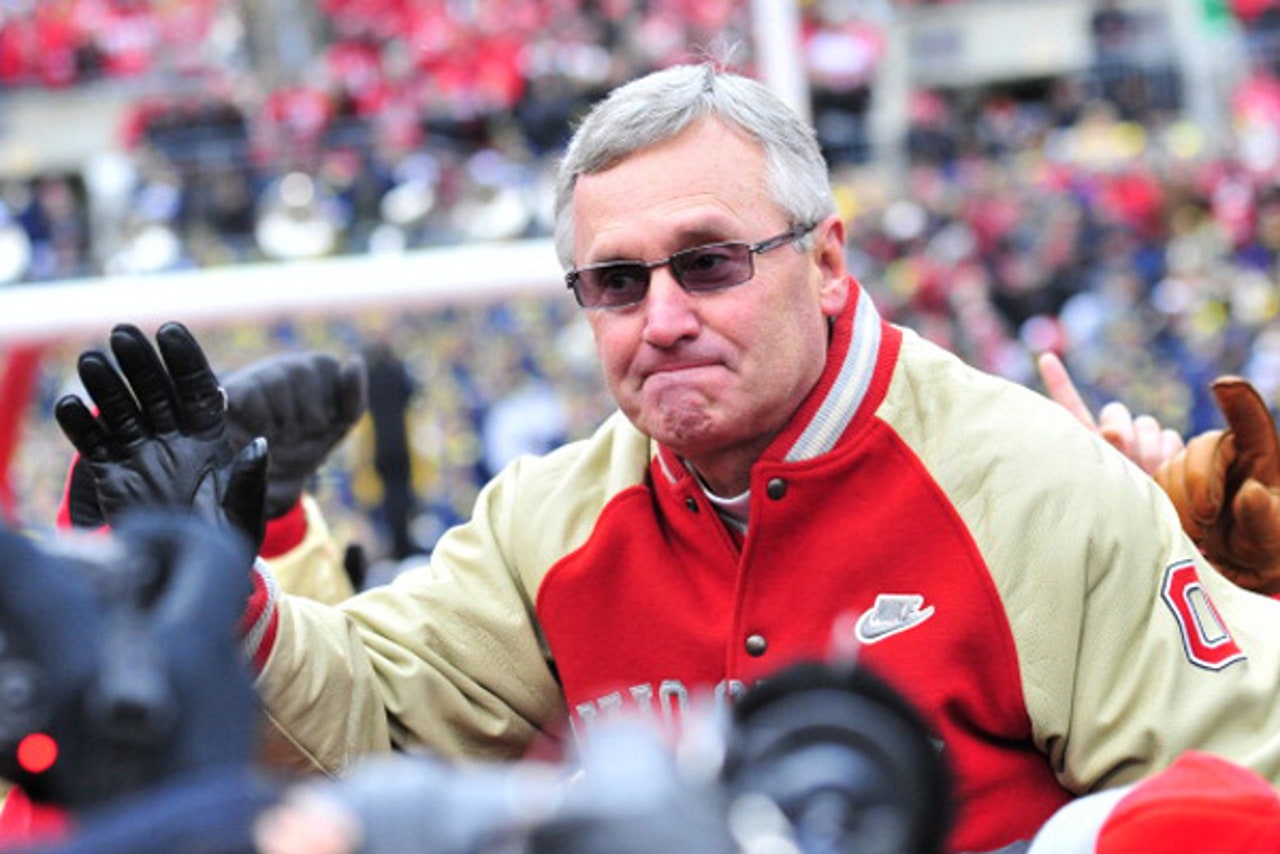 By Daniel Ledbetter
Ohio State has decided to honor former head coach Jim Tressel by inducting him into their Varsity "O" Hall of Fame this September. The selection apparently caught Tressel off guard. "I think you're surprised for a lot of reasons. You know you're not perfect. You look at the lists of people who are in those halls of fame and you don't put yourself in that class. There are a lot of reasons," the former coach stated.
On the one hand, Tressel definitely deserves to be in the hall of fame. He won a national title at Ohio State and guided the team to numerous BCS bowl births during his tenure.
On the other hand, he was left holding the bag during the NCAA investigation into his players trading memorabilia for tattoos, which led to serious sanctions, including a post-season ban and a reduction of scholarships. Sanctions which also cost Ohio State a shot at the 2012 title when they went undefeated but weren't eligible for the Big Ten conference championship or a bowl game.
The issue the NCAA took with his involvement was that he was aware of the violations and failed to report them. Personally, I don't think that kind of dishonesty should be rewarded with an honor like this. His five-year show-cause penalty, which would require any school that hires him to incur penalties associated with the incident, isn't even up yet. The counter argument is that he is, in fact, one of the more legendary coaches in Ohio State football history and he did not perpetrate any of the violations involving the memorabilia, he just passively covered them up. To be fair, they weren't even issues related to recruiting or anything else that would have affected the team's makeup or on-field play.
I guess Urban Meyer's winning ways have put the Ohio State administration in a forgiving mood.
To me, the statement, "There are a lot of reasons," is ludicrous. There is only one reason you wouldn't be in the hall of fame and he knows it. You would think he'd have learned to be more straightforward by now.
More from Gamedayr:
---