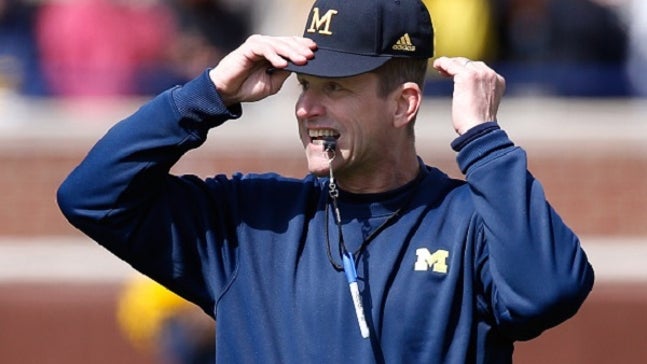 Jim Harbaugh not happy Lou Holtz is out at ESPN
Published
May. 2, 2015 10:37 p.m. ET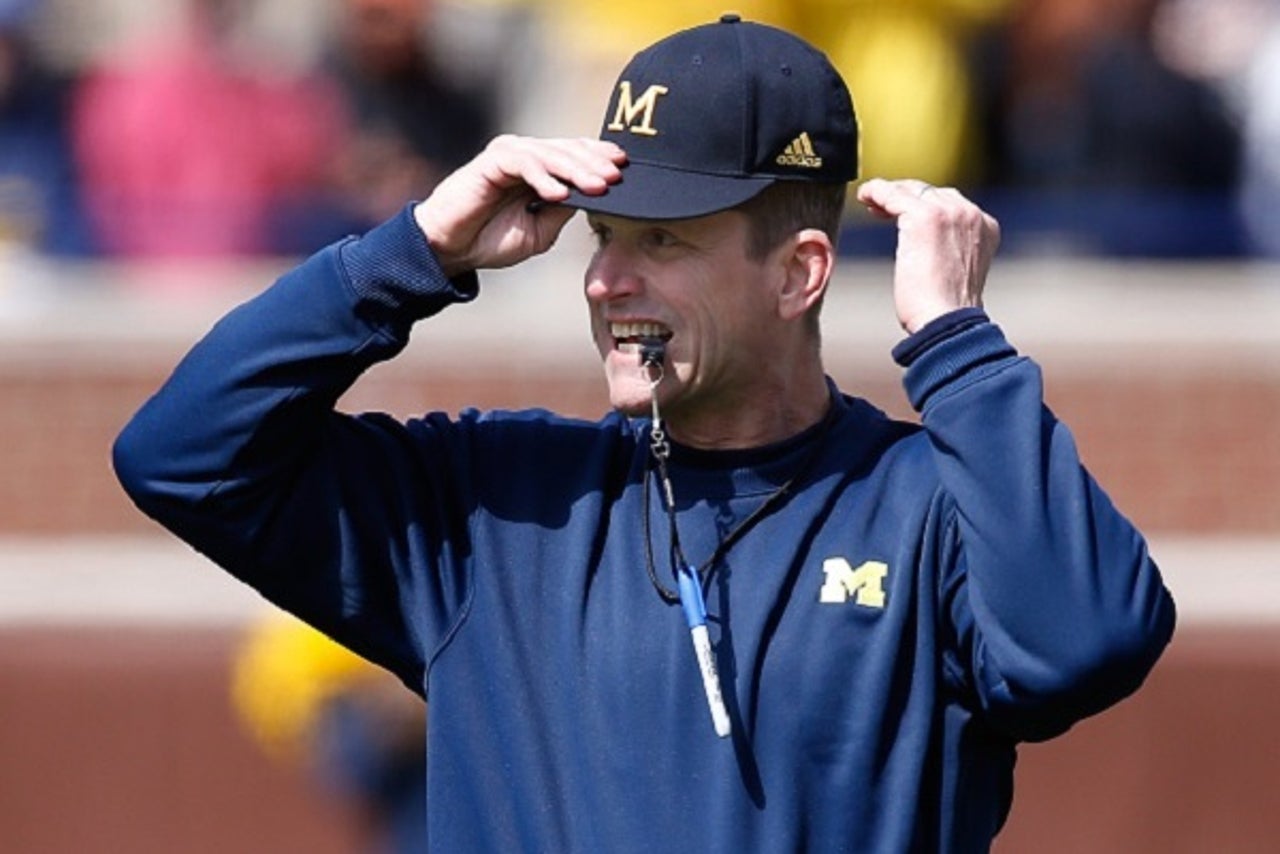 By Matt Hladik
News emerged nearly three weeks ago that Lou Holtz and ESPN were parting ways after a decade together. Holtz was an integral part of ESPN's College Football Final and a college football fixture due to his TV role and head coaching stints at South Carolina, Notre Dame, Minnesota, Arkansas and elsewhere. 
Forgive Jim Harbaugh if he didn't know about Holtz's departure from ESPN, as he's probably been pretty busy of late. But when the Michigan head coach finally did hear the news Saturday night, he was not too happy.
"Just heard Lou Holtz is no longer at ESPN Ridiculous! Saturday's won't be the same, Love Lou Holtz! Chris Fowler not on Game Day, Flummoxed," Harbaugh tweeted.
The news about Fowler not being on game day isn't new either, as ESPN announced in February that Davis would be replacing him. Things have certainly changed on ESPN since Harbaugh last coached in college back in 2010. 
More from College Spun:
---