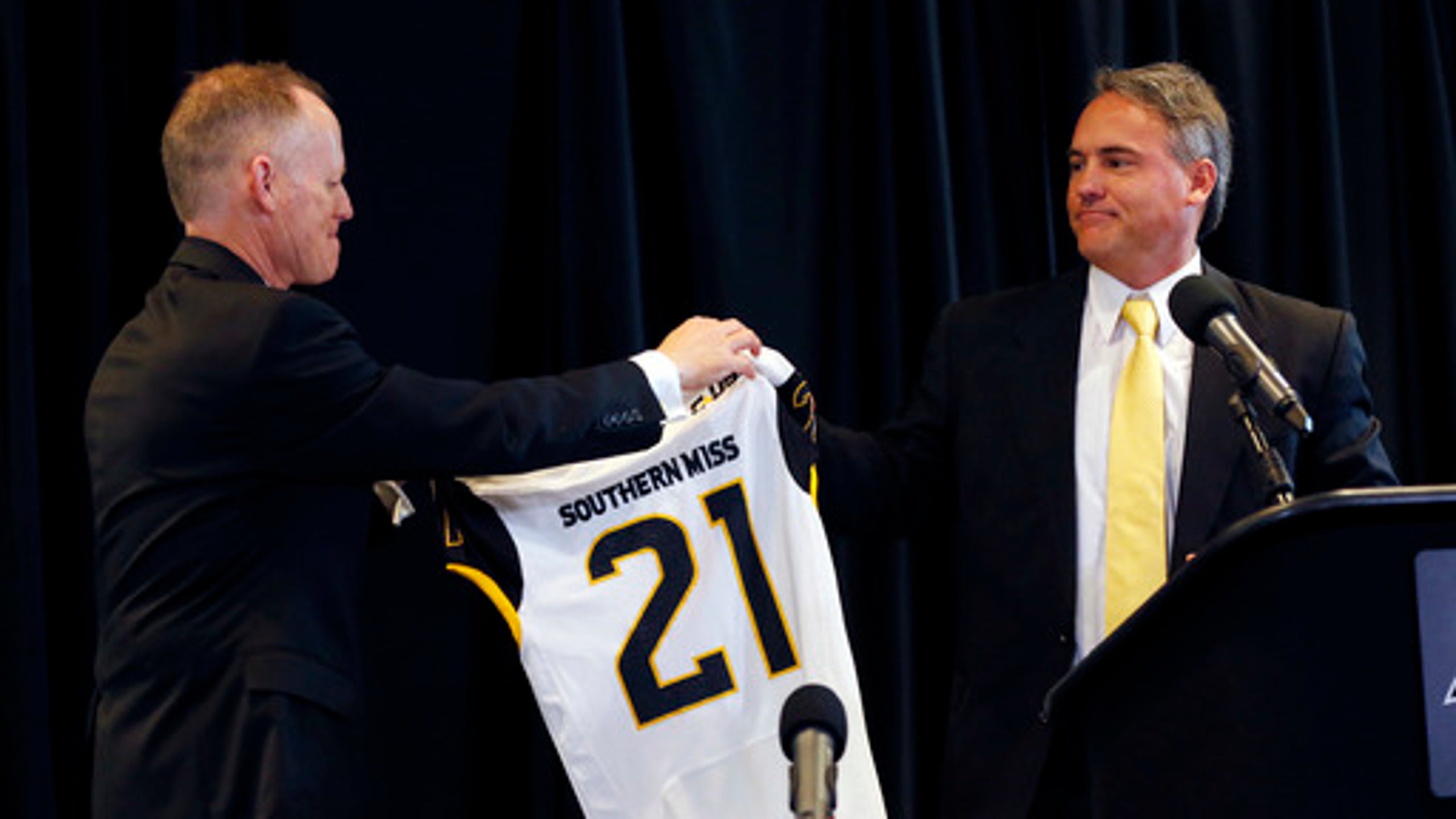 Jay Hopson takes over Southern Miss' football program
BY foxsports • February 1, 2016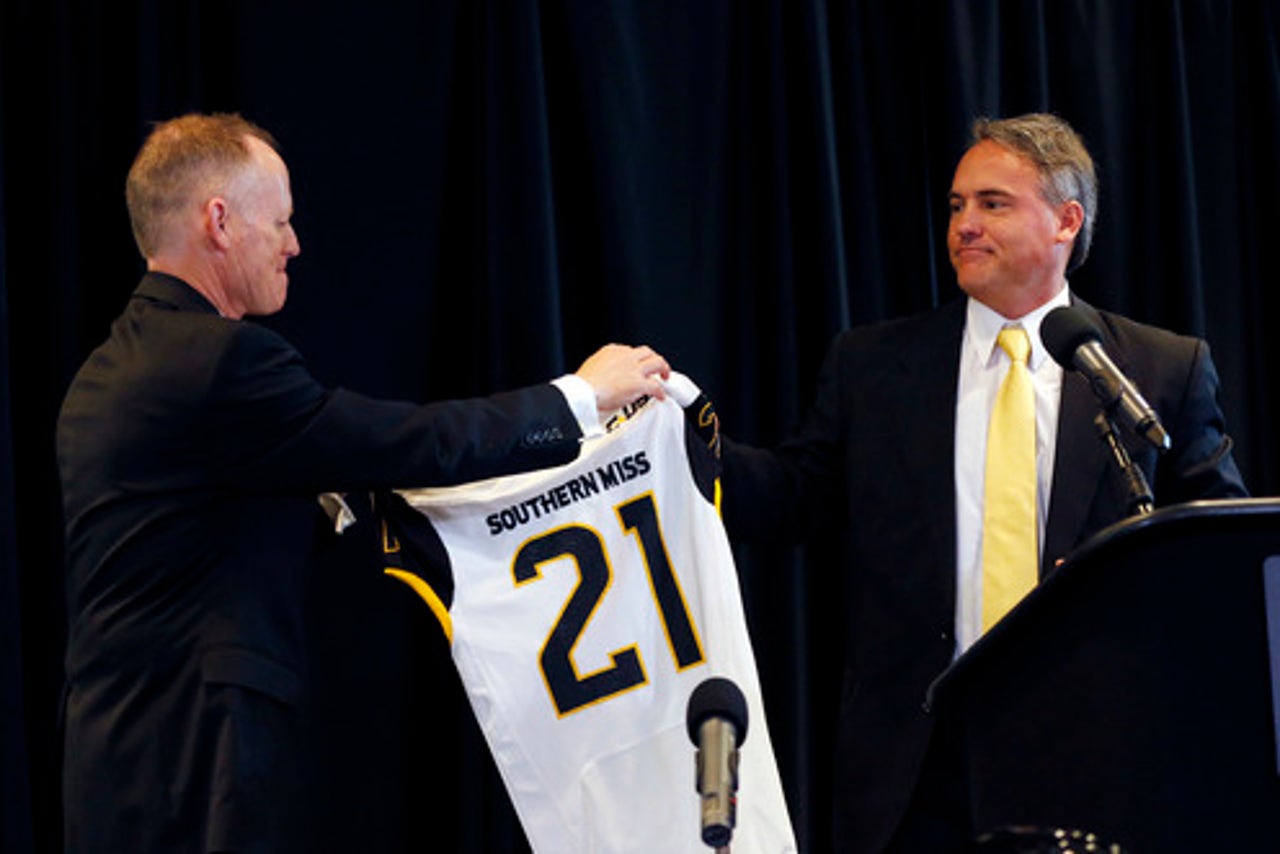 HATTIESBURG, Miss. (AP) Jay Hopson was an assistant coach for Southern Mississippi when the program was the envy of most mid-major schools in the country.
Now he's returning to try and duplicate that success as the program's leader.
Hopson was introduced as Southern Mississippi's new football coach on campus Monday, saying the position is an ''opportunity of a lifetime.'' He was hired from Alcorn State, where he led the Braves to back-to-back Southwestern Athletic Conference championships.
This is his third stint at Southern Miss - he was the Golden Eagles' defensive backs coach from 2001 to '03 and the defensive coordinator from 2005 to '07. The program had a winning record in all six of those seasons - which was part of a streak of 18 straight winning seasons from 1994 to 2011.
''The journey was long and hard,'' Hopson said. ''But to get back here was always my dream.''
The Vicksburg, Mississippi, native, takes over for Todd Monken, who left after three seasons to become the offensive coordinator for the NFL's Tampa Bay Buccaneers. The Golden Eagles had a 9-5 record last season and won the Conference USA Western Division title.
It was the culmination of an impressive rebuilding effort. Monken took over a program that was 0-12 in 2012 and restored it to CUSA prominence in three seasons. Now Hopson wants to re-establish the consistency that made Southern Miss a postseason presence for nearly two decades.
''That's my vision for the program - we want to be consistent winners,'' Hopson said. ''We know we're going to have to coach hard, recruit hard and build that foundation.''
Hopson inherits a substantial amount of talent from last year's team, including senior quarterback Nick Mullens, who threw for 4,476 yards and 38 touchdowns last season.
Hopson is a logical fit for Southern Miss considering his geographic ties and experience inside the program. For Golden Eagles' athletic director Bill McGillis, it was also important that Hopson viewed the job as a destination and not a stepping stone.
''It was just plainly obvious to me that he wanted to be the head football coach at Southern Miss and that he'd been thinking about being the football coach at Southern Miss for a long time,'' McGillis said.
Hopson has a base salary of $500,000 over his four-year deal, which is the longest contract allowed by state law. He also has the opportunity to earn extra money by meeting several on- and off-the-field goals, including conference championships and hitting benchmarks set by the NCAA for the Academic Progress Rate.
The contract also includes a $2 million buyout that Hopson owes if he leaves at any point during the next three years.
---
Follow David Brandt on Twitter: www.twitter.com/davidbrandtAP
---