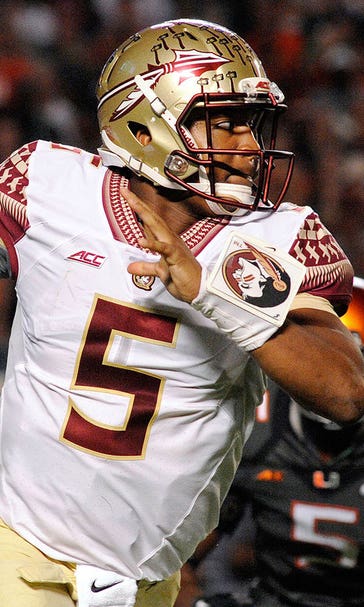 Jameis Winston's Florida State conduct hearing delayed again
BY foxsports • November 17, 2014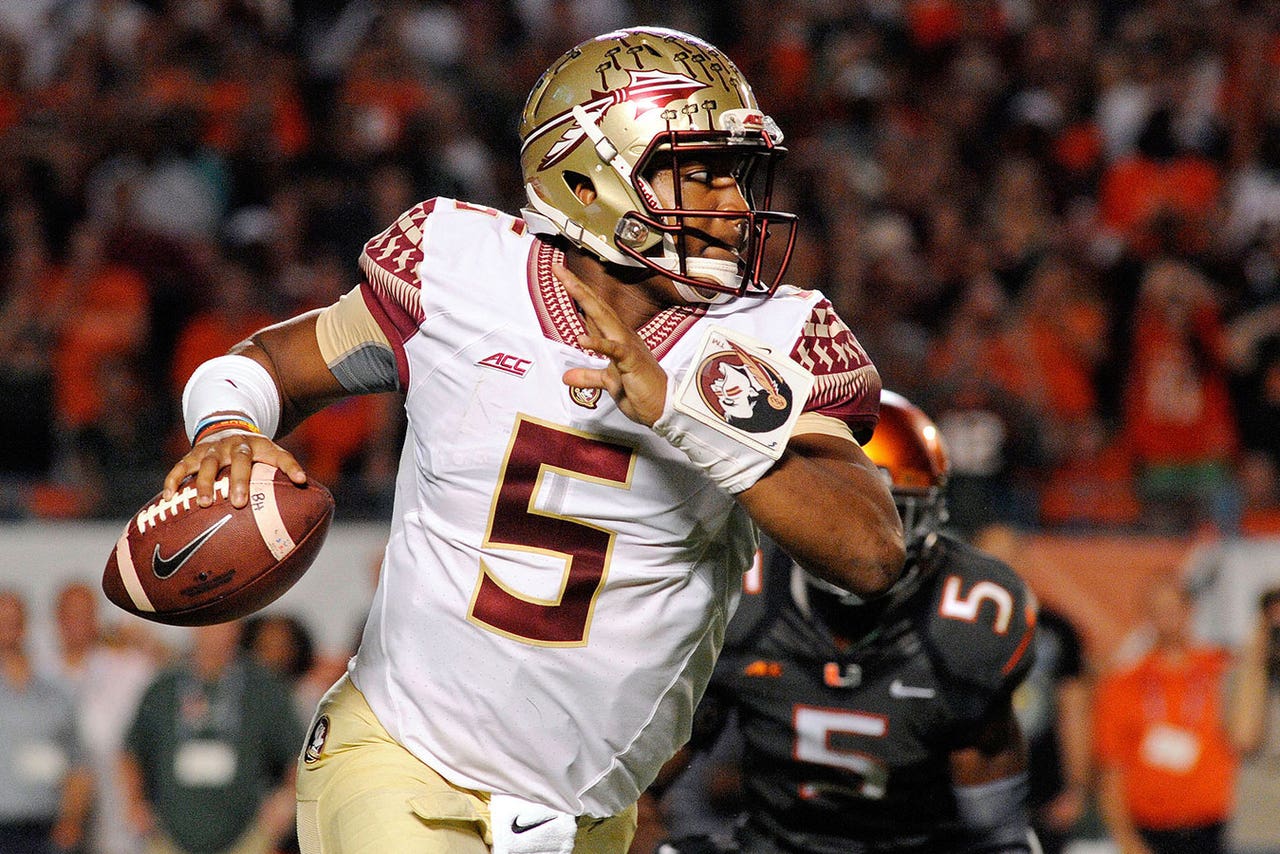 A one-day delay has been granted in the hearing to determine whether Heisman Trophy winner Jameis Winston violated Florida State University student conduct rules the night he was accused of rape, FOX Sports has learned.
The hearing before a retired Florida Supreme Court justice is now scheduled to start at noon on Dec. 2, according to a source familiar with the case.
The hearing had originally been scheduled this week, but an attorney advising Winston asked for a delay in the proceedings and one was initially granted until Dec. 1. Now it has been pushed back one more day.
Major Harding, the retired Florida Supreme Court judge who will preside at the hearing, initially agreed to move the hearing back because of scheduling problems with an attorney who is advising Winston.
Winston was not charged with a crime in the incident, which occurred at his off-campus apartment early the morning of Dec. 7, 2012, and his lawyers have asserted publicly that he and the woman had a consensual sexual encounter.
Harding agreed to conduct the hearing at the request of Florida State officials, who concluded the case should be handled by an independent, outside arbiter. Harding is expected to take testimony and examine evidence to determine whether Winston violated Florida State rules against sexual misconduct and endangerment in the allege rape.
As a result of the delays, the hearing won't be held until after the Seminoles, who are currently holding the No. 3 spot in the four-team College Football Playoff rankings, conclude their regular season on Nov. 29.
Winston's future as a college football player could hinge on the outcome of the hearing. If Harding concludes that Winston violated school rules against sexual misconduct or endangerment, the repercussions could be as severe as suspension or expulsion from Florida State.
The hearing comes as Winston has quarterbacked the Seminoles to a 10-0 record in the team's quest to defend the national championship it won in January. That culminated a dream season for the Seminoles as Winston, seeing his first action as a redshirt freshman, led Florida State to an undefeated season, won the Heisman and quarterbacked the team to its first national title since 1999.
More than 23 months have passed since the incident in which a woman reported to police that after she'd gone out drinking with friends at a Tallahassee nightclub she ended up in a cab with several people and was taken to an apartment, where she alleged she was raped.
She later withdrew from Florida State.
Winston was notified in October that he faces four potential violations of the Florida State student code of conduct:
1) Sexual misconduct – defined as "any sexual act that occurs without the consent of the victim, or that occurs when the victim is unable to give consent."
2) Sexual misconduct – defined as "conduct of a sexual nature that creates an intimidating, hostile or offensive environment for another person. This includes unwanted, unwelcome, inappropriate, or irrelevant sexual or gender-based behaviors, actions or comments."
3) Endangerment – defined as "physical violence towards another person or group."
4) Endangerment – defined as "action(s) that endanger the health, safety, or well-being of another person or group."
Florida State administrators, who are facing a federal investigation over their handling of the allegations against Winston, earlier had announced that they were going to send the case to an independent, outside arbiter to determine whether rules were violated and, if so, what the sanctions should include.
Harding is expected to seek testimony from both the woman and from Winston, each of whom is allowed to have one adviser present during the hearing. While each will be allowed to consult the adviser, they will have to answer any questions they choose to. Either has the right not to answer questions at the hearing.
Harding can also consider the voluminous documents associated with the incident – hundreds of pages of reports generated by Tallahassee police and the state attorney in their investigations as well as other records.
Harding will be tasked with deciding whether Winston violated any of the school conduct rules using a standard that is much lower than that used in criminal courts -- "preponderance of evidence." That burden is generally described as enough evidence to tip the balance one way or another -- to determine that it is more likely or less likely, in this instance, that sexual misconduct or endangerment occurred.
Once the hearing concludes, Harding has 10 school days to make a determination -- a fact that means it's possible the case might not be settled until after the national championship game on Jan. 12. For that to happen, the hearing would have to extend until Dec. 5 and Harding would have to take the following week, which encompasses the last five days of the fall term, and the first five days of the spring term to issue a ruling.
Both Winston and the woman have the right to appeal any decision he makes.
Florida State has two games left – home against Boston College on Nov. 22 and home against Florida on Nov. 29.
For Winston, the hearing poses problems on multiple fronts. In addition to the fact that Harding will be bound by a lower standard of proof than is used in criminal courts, testimony and evidence from the hearing could be used to revive the criminal case.
Although State Attorney Willie Meggs concluded last December that there was not enough evidence to file criminal charges, new information could lead to a reopening of the investigation.
---