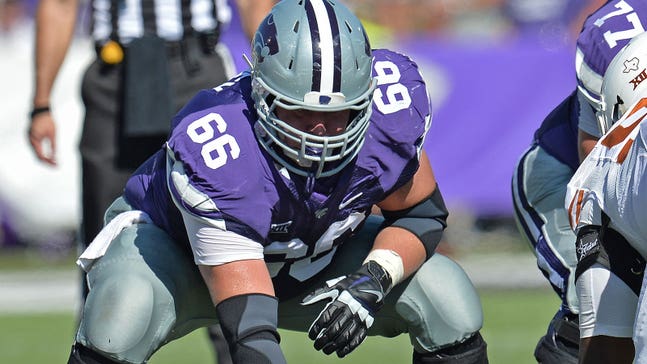 Is B.J. Finney the next undrafted free-agent NFL star?
Published
May. 8, 2015 5:24 a.m. ET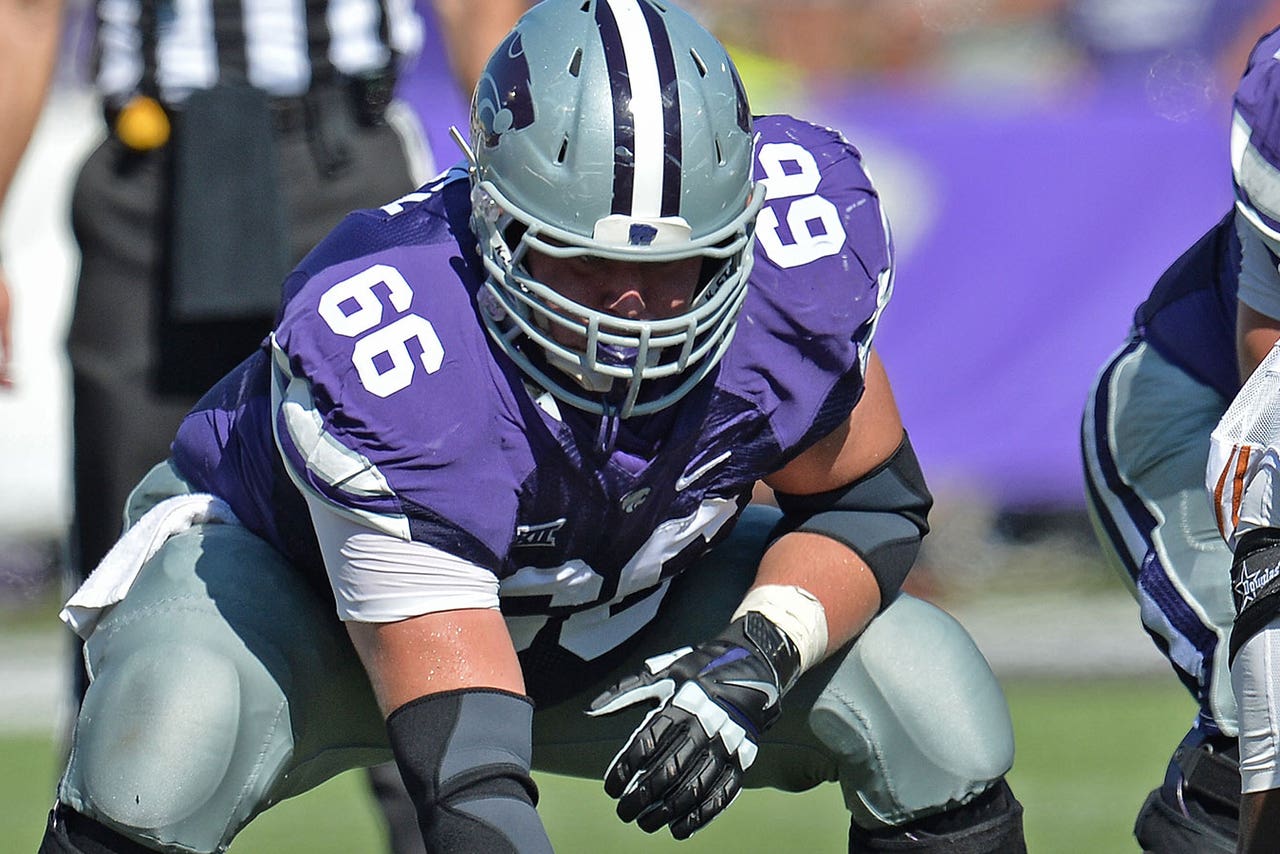 Most expected former K-State center B.J. Finney to be selected in one of the late rounds of the 2015 NFL Draft. He ended up not getting drafted at all, but his talent won't go to waste in the NFL.
After surprisingly not being selected in the seven rounds of the draft, Finney was scooped up by the Pittsburgh Steelers on a free-agent contract.
Given the Steelers' lack of depth on their offensive line and Finney's potential to succeed in the professional ranks, he's being highlighted as one of the top undrafted free-agents of the 2015 class.
The Steelers also signed another center, Reese Dismukes from Auburn, but Sports Illustrated thinks he has the edge on him for playing time.
"Both players excelled as college centers in spite of their athletic limitation," Sports Illustrated writes. "Their relatively low ceilings pushed them out of the draft, but this is a nice landing spot. The Steelers do not have much in the way of O-line depth, especially on the interior."
There have been a handful of undrafted free-agents who have gone on to have very successful careers in the NFL, including quarterbacks Warren Moon, Kurt Warner, and Tony Romo, tight end Antonio Gates, running back Arian Foster, and last but not least, center Jeff Saturday.
Could we be adding Finney's name to that list in a decade?
(h/t Sports Illustrated)
---